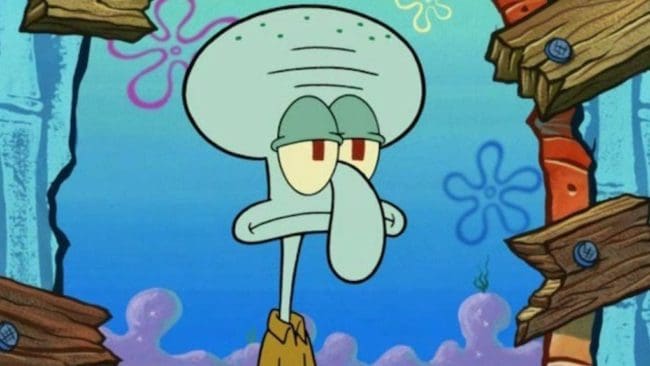 A Spin-Off Worthy of the SpongeBob Legacy
Television series often become so popular that they inspire spin-offs, like the success of 'Cheers' leading to the development of 'Frasier.' While these examples are sitcoms, animated series have also enjoyed massive success and spawned characters worthy of their own spin-offs. One such series is the beloved animated show 'SpongeBob SquarePants,' which has already inspired a movie with another in development. It seems that a spin-off is finally in the works, focusing on one of the show's most iconic characters.
SpongeBob SquarePants is an animated television series that first aired in 1999. Created for Nickelodeon by animator and marine science educator Stephen Hillenburg, the series follows the adventures of the titular character and his friends in the fictional underwater city of Bikini Bottom. The show has become the fifth-longest running animated series in America, winning multiple awards and generating over $13 billion in merchandising revenue for Nickelodeon.
Introducing Squidward Tentacles: The Star of the Spin-Off
According to Distractify, a spin-off series focusing on the character Squidward Tentacles is in development. Squidward, SpongeBob's grumpy and cantankerous next-door neighbor, is a fan favorite despite his ill-tempered nature. The development of this series is reportedly part of a $200 million, multi-year deal that Netflix has signed with Nickelodeon, allowing subscribers to binge-watch SpongeBob SquarePants along with the new spin-off.
What We Know About the Squidward Spin-Off So Far
Rumors suggest that the new series will be a music-based project, potentially featuring Squidward's clarinet playing prominently. However, many details about the series remain unknown, such as storylines, character appearances, and whether a trailer is available. The release date of the spin-off has not been announced by Netflix or Nickelodeon, and it is unclear if the series has even begun production yet.
Speculation and the Future of Netflix and Nickelodeon
The lack of information about the Squidward spin-off has led to much speculation and anticipation among SpongeBob fans. Hypebae raises questions about the future relationship between Netflix and Nickelodeon, as SpongeBob SquarePants is not the only Nickelodeon show to make its way to the streaming platform. This has led to speculation about other potential spin-offs and whether more SpongeBob SquarePants spin-offs are in the works.
Can the Squidward Spin-Off Achieve the Same Success?
Following in the footsteps of the hugely successful SpongeBob SquarePants series, it remains to be seen if the spin-off can achieve the same level of success. Squidward's popularity and comedic value will play a part in the show's reception, but the quality of the writing and storylines will also impact its potential success.
Until more details are revealed and a release date is announced, SpongeBob fans will have to satisfy themselves with binge-watching the first 12 seasons of the show and eagerly awaiting the 13th season before the spin-off is released.