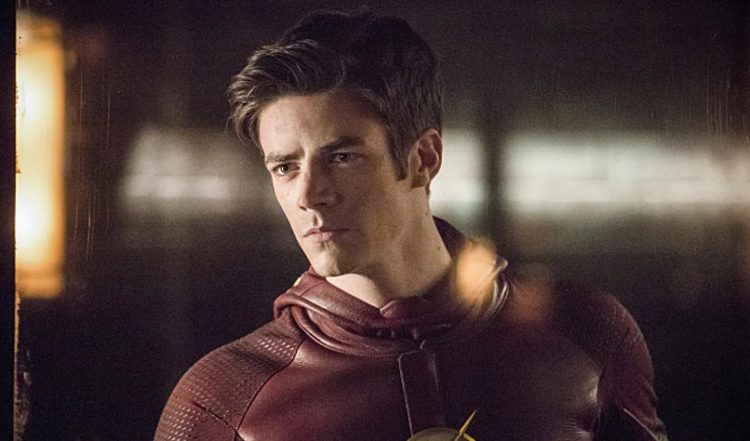 The first thing to expect when it comes to The Flash season 7 is what a lot of fans have to be thinking, how are the missing episodes going to factor into the season, or will they at all. A lot of fans were a little bummed when the outbreak of the coronavirus made it impossible to finish up the 22-episode run of season 6, though it also left a few things up in the air that a lot of people likely want to see aired out. According to Andy Behbahkt of Screenrant it sounds as though season 7 could be problematic since there's no telling just when it's going to start production thanks to the current shutdown and the thought that there's no way to tell when it will finally be lifted. If it's lifted soon then it becomes possible that we'll see season 7 by the end of the year, but if not then the next season won't be released until 2021, further confounding the fans as they continue to hope that things will turn around and the shows they love, not to mention the movies, will return in full force and continue forward as they've been doing for a while. Right now that's a lot to hope for since the pandemic is still very much in effect and isn't losing any traction since entire states are still on lock down.
As far as the story goes, three big story arcs are currently being talked about by the fans as the fate of the Speed Force, the Mirrorverse, and Reverse Flash are arcs that appear to be taken into consideration since the last few episodes of season 6 were apparently going to be devoted to Reverse Flash and what happened to him. The Mirrorverse is an ongoing plot that could easily continue next season largely because it is a big deal and because Iris, Kamilla, and Singh are still trapped within the Mirroverse. As for the Speed Force, it's going to be another plot point that people will be interested in learning more about since as all Flash fans know this is where Barry and every speedster gains their power from, and losing it would be disastrous to say the least. Apart from all this is the idea that even getting to see a season 7 right now before the year is out might be a miracle in and of itself since at this time people are still arguing back and forth about what's yet to come with the pandemic and just how long it will continue.
Then there's the idea that Grant Gustin should take over the role of the cinematic Flash from Ezra Miller as it's been mentioned in the recent past, an idea that might still be kicked around a bit since fans have reacted so much better to Gustin than to Ezra, especially after footage was released of Miller pushing a woman to the ground for no apparent reason. The context of the video was hard to grasp since it was fairly short, but the act that Miller engaged in as he appeared to choke the woman and toss her to the ground shocked a lot of people and only increased the call that he be replaced in the DC universe with Gustin. There hasn't been a lot of talk surrounding this since then, but a lot of people are no doubt still harboring the desire to see more of Grant and less of Ezra, as despite his quirky nature in the Justice League movie it's apparent that people are more enamored of Gustin's role as the scarlet-clad speedster than Ezra's. It's kind of a moot point at this time anyway since everything is shut down and nothing is moving. It's hard to say if Gustin would even take the role since it would mean leaving the CW for a little while and possibly upsetting fans since he might not be back for a bit. Also, it would no doubt divide fans in a way since the cinematic version of the Flash has definitely been different than the TV version, and what people are wanting to see on the big screen might not be what they get. Matt McGloin of Cosmic Book News has more to say on this.
Ezra Miller is a decent Flash at the very least but fans have been so keyed in to the CW for so long now that it's not hard to see why they would want Gustin to just step in and take over. It might happen in a world where such things are known to change and roles can be passed over to others, but whether it will is the question since really, if Miller was going to be unseated from a role that's essentially already his it might have been mentioned or at least rumored by now. All we can do now is sit back and wait to see what other information is brought forward about the show and possibly another movie appearance.