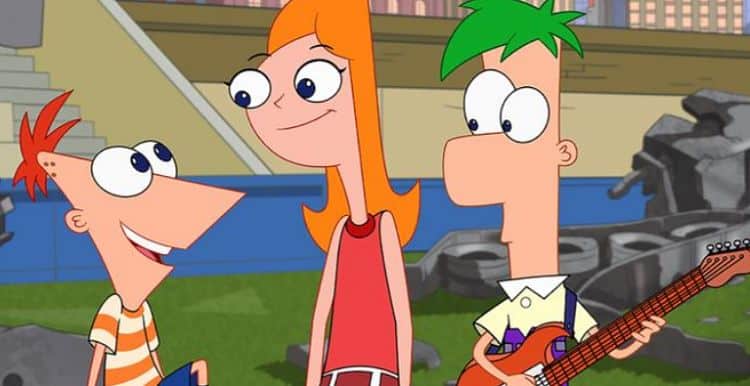 I'd have to agree with Neeraj Chand of MovieWeb on this one that bringing Phineas and Ferb to Disney+ in movie form is a good idea since fans still talk about this show quite often and the likenesses of the main characters are still seen throughout pop culture and have been discussed in length over and over again. A lot of people growing up in the last decade could possibly tell you quite a bit about the duo but watching the show is really a lot better way to absorb just how popular Phineas and Ferb really were since their antics and their imaginative and highly entertaining adventures were enough to entertain an entire generation of kids that were raised on Disney shows and movies. So far the plan to release the movie will be this summer, which shouldn't be too hard since animation is about the only thing that has really been able to keep progressing forward since it can be edited and completed from the homes of the many team members that make it happen. Plus voice actors can easily speak their lines and make it work, so it shouldn't be impacted too much if at all. As the second movie centering on Phineas and Ferb though it will no doubt set a precedent that fans will want to see continued later on down the line as Disney+ has been doing it's best to give the other streaming networks a serious run for their money.
The plot of the movie is simple as Candace, the boys' sister, envisions a place where she doesn't have to deal with her brothers and their continuous inventing and can just exist in relative peace. When it becomes obvious that there's something not right about her abduction however the two brothers have to find a way to get her back and restore the sense of order that they had before she was taken. That's a simple enough plot really for kids to follow and the great thing about the show is that it tends to be very inclusive when it comes to adding in humor that adults will understand but not pushing the edge so far that adults might wonder if the cartoon is really that good for their kids. Phineas and Ferb are pretty out there at times but they're still low-key enough and able to produce a fun and relatively innocent time that ends up being a lot of laughs for those that want to watch. In terms of adding to Disney+'s content this could be a trend that might continue as people are willing to ask about more of their favorites and how likely it will be that they'll be brought back in some form.
So far since it came on the scene in November, Disney+ has been tearing up the scene when it comes to the streaming wars as it's been more than a worthy competitor for the likes of Netflix, Hulu, and Amazon, among others. One thing that the service does have that the others didn't however is a well-established brand that was brought along for the ride, and a devoted fan base that was more than ready to embrace the streaming aspect of it. Haley Brown of The Penn has more to say on this topic. When people first heard about Disney+ it was obvious that a lot of us thought that the service was a reach, but there were plenty that felt that Disney had the pull and the moxie to pull it off. At this point the streaming wars are still going on and likely will be for some time to come, but the fact is that Disney is falling back on its older programming at the moment and is wise to do so since there's a large supply of material that people would love to see return in one way or another when it comes to the content that they remember as kids. Phineas and Ferb are just a small part of that overall excitement and the ability to go back to our younger years in an attempt to enjoy something that has managed to stick around in the public consciousness for this long.
Cartoons have definitely changed over the years as the content has taken on different forms and has continued to push forward with new and inventive ideas to keep the kids entertained but also capable of thinking on their own, as the hope is in many cases. The ability to foster imagination has for a long time been the goal of a lot of animated series, as has the need to push a sense of morality that can educate children in what people find to be just as important as academics. While it's not exactly the favorite of everyone it's definitely been a show that a lot of people have found to be entertaining throughout the years.