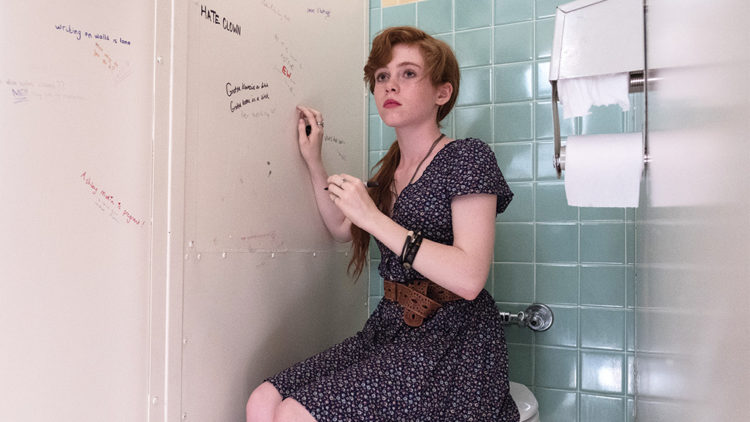 What we know so far about Gretel and Hansel, yes that was worded correctly, is that according to Borys Kit of The Hollywood Reporter it will be starring Sophia Lillis, who played Beverly Marsh in Stephen King's IT, as Gretel. Apart from that it sounds as though the story will take place in a fairy tale forest into which Gretel and her brother Hansel will go in search of food, only to find a horrifying tale that they will swiftly become a part of. A lot of us know from our time as children and the tales we were told that Hansel and Gretel were subjected to something that has a thousand different interpretations and likely just as many, if not more, outcomes. As of now though there isn't a whole lot of information on the movie apart from the idea that it will be released in 2020 and will likely be another imagining of the classic tale.
Chris Evangelista of Film is of the mind that this movie will be the slow-burning type of horror that will eat away at the nerves of the audience and force them to hold on tightly for each and every scare that's bound to come along. That sounds like a winner already with some people since the whole tale of Hansel and Gretel is one that serves as a cautionary story as well as one that has entertained people throughout the years no matter how grim it becomes, no pun intended. As a classic tale it's definitely one of those that manages to get a little dark in a big hurry but can also be quite comical when you look at how Hansel and Gretel were portrayed as witch hunters in the 2012 flop starring Jeremy Renner and Gemma Arterton. That movie had potential, but bringing a kind of Hawkeye-like figure to a fairy tale with advanced weaponry that was reminiscent of Hugh Jackman's Van Helsing was a bit much. Simply bringing such devices into a fairy tale setting isn't so horrible, it's allowing them to really take over and dominate the story in their own way that seems to be too much.
But the story itself was good, if somewhat overplayed and in some ways a little too real, as if you'll recall Hansel had developed diabetes thanks to all the sweets that the witch gave him as a child, meaning that he needed insulin shots throughout the movie, which seemed a bit far-fetched even for a fantasy tale. But many people simply let this go since it was just one bit of ridiculousness in a movie that had already lowered the bar to the point that people could just step over it on their way to the next scene. With Gretel and Hansel however it almost seems as though the horror is going to outweigh any chance of brevity that might come along, and people might be introduced to a story that is far more like the one that they heard when they were kids.
It's kind of amazing when you think about it how we're introduce to horror as children and yet don't realize it until much later. The story of Hansel and Gretel is one that horrifies parents today since two kids wandering out in the woods seems to speak of imminent danger in a time when walking down the street from one's house to a corner store might prove to be the most dangerous trip of their life. But these are the kinds of tales we're told as children and it seems to be okay since it's a fairy tale, a story of make-believe that isn't meant to be taken seriously. In many ways that's why people that have grown up with such stories are able to see past the dark and foreboding warnings that these stories seem to tell and parse fact from fiction when it comes to the world around them.
Getting back to the movie, it does seem as though Sophia Tillis has a serious chance to see her career skyrocket just a bit more as it's been doing since her stint in IT and since she's been cast in a couple of other movies since then. The reversal of the names might put some people on their heels as far as remembering the old tale, but in truth it doesn't seem like it will mess with it all that much since if you'll recall there was never a true leader between the two kids in the fairy tale. If anything they were in it together, though with Sophia as the lead actor it does seem a wise idea to focus on her as the person in charge, more or less. Plus when it comes to fairy tales a lot of what's there to be played with is able to fall under the idea of anything goes.