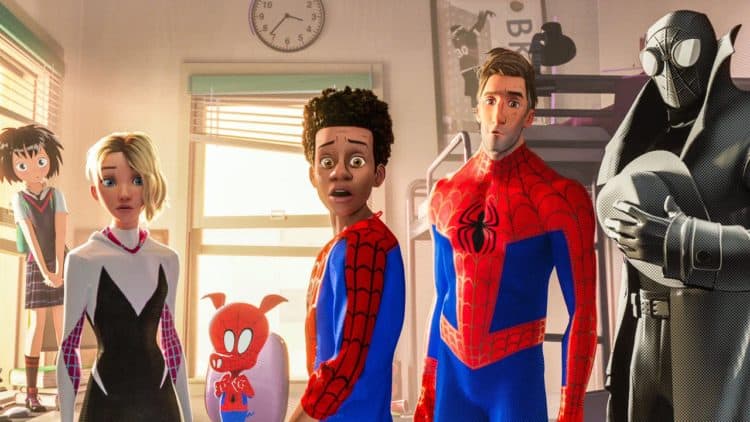 Sony and Marvel's relationship with the Spider-Man franchise has been an interesting one, but before Sony acquired the movie rights to the franchise, Marvel licensed the character to another Japanese company, The Toei Company. In partnership with Marvel, Toei was able to create something strangely unique: a Power Rangers-style Spider-Man. With that partnership, Toei and Marvel created Takuya Yamashiro, a Spider-Man suit-wearing robot pilot and crime fighter that was as similar to our Peter Parker as he was different. Nowadays, it's not so interesting as it has become more of a guessing game as to how often and how long our Spider-Man, Peter Parker, is going to continue to appear in the Marvel Cinematic Universe. Outside of the upcoming, highly anticipated live-action Spider-Man film, we should expect to see at least one more Spider-Man movie and a rumored appearance in the upcoming Doctor Strange film as well. Below, we're going to go into detail on all of those things as well as who Takuya Yamashiro is exactly and his possible importance in the upcoming "Into The Spider-Verse" sequel.
Takuya Yamashiro
Takuya Yamashiro is just one of several characters created by Marvel to carry the mantle of Spider-Man, with each one varying greatly from one another. Such an example of this is Spider-Pig, who is voiced by comedian John Mulaney and is more of a noir-style Spider-Man but also a pig for pretty much no reason at all. With a character such as him added to the mix, the addition of Takuya Yamashiro is no surprise. Takuya is possibly the most interesting Spider-Man as the character almost predicted Power Rangers, coming before the series debuted on television with its uniqueness at the time. In the Spider-Verse comics, the character makes several appearances throughout. Takuya Yamashiro's powers and abilities, outside of his giant robot, include various other types of equipment such as spider strings and spider net. Japanese Spider-Man's giant robot and spaceship come from space but everything else the character utilized, including his costume, come from his Spider Bracelet. Japanese Spider-Man's giant robot, actually transformed from the spaceship, The Marveller, to create the robot itself: Leopardon. Takuya Yamashiro would summon The Marveller to transform into Leopardon when fighting Machine BEMs, common enemies of Japanese Spider-Man. As the show progressed the battle scenes between the giant machines were dumbed down and eventually slimmed down to a summoning of the giant robot and a single blow to end the battle.
The Current Spider-Man Situation
While Marvel Studios has worked with Sony for their Spider-Man live-action movies that featured other Spider-Man characters that Sony has acquired the rights to but are included in the MCU, Sony has also released "Into The Spider-Verse". "Into The Spider-Verse" was an animated Spider-Man adventure film that followed Miles Morales as he encountered the original Spider-Man, Peter Parker, through seemingly endless universes where other versions of Spider-Man were their neighborhood heroes as well. However, there was always one core element of these other universes that was the huge difference between them. However, Sony's licensing of Spider-Man is quite limited to movies involving the character and certain related trademarks. Over recent years Sony announced working projects featuring characters related to Spider-Man, such as Morbius, The Living Vampire. Sony is reportedly working on other movie storylines involving Spider-Man's known villains. "Venom" and the currently in theaters "Venom: Let There Be Carnage" kicked off the Spider-Man villain live-action movies and so far have been a huge success with their interesting storylines.
Takuya Yamashiro in "Into The Spider-Verse" Sequel
While what exactly would happen with Takuya Yamashiro in the "Into The Spider-Verse" sequel is unknown, we can assume it won't be too minor due to Phil Lord originally stating he would include the character should "Into The Spider-Verse" reach a certain profit threshold. Although the movie didn't reach the expected amount, the character appears to be making an appearance in some way, shape, or form regardless. Japanese Spider-Man's appearance could last throughout a large portion of the movie or only be in the movie for about 15 minutes and use his giant robot to save the day. Every Spider-Man could be useful in their own way and I'm sure Takuya Yamashiro in the "Into The Spider-Verse" sequel will utilize him to the fullest and do something interesting and unique, no matter how many moments on the screen the character gets. As Japanese Spider-Man may be the most unknown variation of the character, it may be possible that the character could be seen again outside of "Into The Spider-Verse" and get a revival of some kind, and "Into The Spider-Verse" could be using this as an opportunity to bring the character back around.