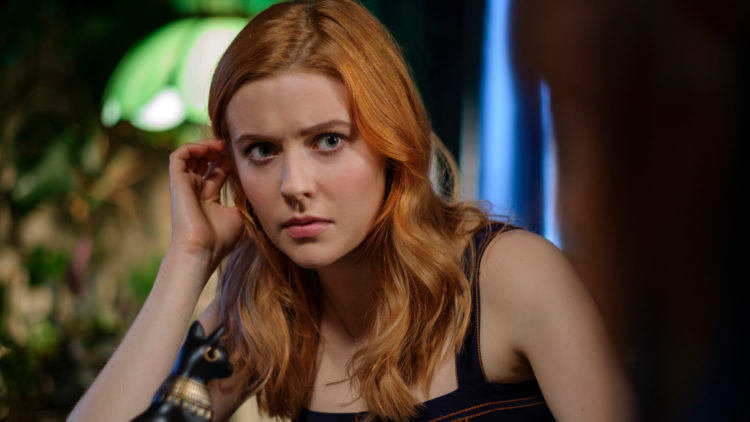 Nancy Drew is a very well-known name. For those who are unfamiliar, she is the protagonist in a mystery series that started up in 1930 and has continued with minimal interruption to the present time. As such, Nancy Drew has had a huge impact on numerous readers in the United States and beyond, with examples including but not limited to Hilary Clinton, Sandra Day O'Connor, and Sonia Sotomayor.
Background-wise, Nancy Drew was created because a man named Edward Stratemeyer realized that there was a substantial female readership for his Hardy Boys series, so much so that he made a choice to create a female lead to cater to said individuals' interests in spite of the fact that he believed that women belonged in the home and nowhere but the home. The initial character was called Stella Strong, but when Stratemeyer made his pitch to the publisher, he included a number of other possible names such as Diana Dare, Nan Drew, and Helen Hale. Out of those, the publisher liked Nan Drew the most but chose to change it by lengthening "Nan" to "Nancy," thus resulting in "Nancy Drew."
With that said, Stratemeyer wrote none of the Nancy Drew stories. Instead, he hired a woman named Mildred Wirt, who proceeded to write a total of 23 Nancy Drew stories under the pseudonym Carolyn Keene. Since that time, a number of other writers have written Nancy Drew stories under that same pseudonym, with a particularly notable example being Edward Stratemeyer's daughter Harriet Stratemeyer Adams, who served as an editor as well as a writer for a significant stretch of the series's existence. Together, these individuals have contributed to the creation of a true success.
Unsurprisingly, this means that there has been a fair amount of interest in adapting Nancy Drew for the TV screen. In fact, there has already been a Nancy Drew TV show in the form of both The Hardy Boys/Nancy Drew Mysteries in the 1970s and Nancy Drew in the 1990s, which met with rather mixed results in both cases. Now, it seems that the entertainment industry is ready to give the idea of a Nancy Drew TV show another shot, seeing as how The CW has just given the go-ahead for exactly such a show.
What Do We Know About the Nancy Drew TV Show ?
Currently, a fair amount of information has been released about the new Nancy Drew TV show. For instance, we know that this version of the character has an attorney for a father, with whom she has become estranged ever since her mother passed away. Furthermore, it has been stated that this Nancy Drew is ready to go to college but passes up on it for a year because of family issues, with the result that she gets pulled into an investigation with an otherworldly element involved in it. Something that becomes further complicated by the promise that the course of her investigation will cause her to turn up secrets from her father's past.
Casting-wise, it is interesting to note that Nancy Drew will be played by Kennedy McMann. Chances are good that most people won't have heard of her name, seeing as how this is her first role of note, with her previous roles being guest appearances on Law & Order: SVU as well as Gone. Meanwhile, Nancy Drew's father Carson Drew will be played by Scott Wolf, who has replaced the previously announced Freddie Prinze Jr. Supposedly, the casting change was the result of a friendly parting of ways between the producers and Freddie Prinz Jr., which was caused by the producers deciding to go a different way from their previous plans.
Finally, it is interesting to note that Pamela Sue Martin will be showing up in the new Nancy Drew TV show as well. Once again, chances are good that most people won't have heard of her name, seeing as how she hasn't shown up in a lot of roles since a stint on Dynasty in the 1980s. However, her inclusion is nonetheless important because she was the one who played Nancy Drew in the adaptation from the 1970s, meaning that this is a neat way to honor the new Nancy Drew show's predecessors. Role-wise, it has been said that Pamela Sue Martin will be playing a psychic, who will be providing the titular character with help with consequences that neither one expected.
Further Considerations
With that said, one can't help but wonder whether the people behind the Nancy Drew show will find success or not. In part, this is because Nancy Drew is a lot like the Archie Comics characters in that she has been around for decades and decades, meaning that there is a huge expectation placed upon the cast and crew. However, it should also be noted that Nancy Drew is a character who encompasses multitudes, meaning that she presents a challenge that most consistent characters do not.
As stated by this Paris Review piece on the matter, Nancy Drew is a character who has seen significant differences from period from period as well as from interpreter to interpreter. Due to this, it will be very interesting to see how the character is re-imagined for a modern audience in modern times while still remaining recognizable to interested individuals. With that said, considering what has already been said about the nature of the mystery on the new Nancy Drew show, it seems safe to say that it has already gotten started at distinguishing itself from the rest of the franchise.
In any case, the confirmation that a new Nancy Drew show is heading to the TV screen is pretty exciting news. As a result, people who are curious but remain unsatisfied by what has already been revealed should expect to see more information coming out in the times to come. Something that is bound to speed up as the show comes closer and closer to its airing date.