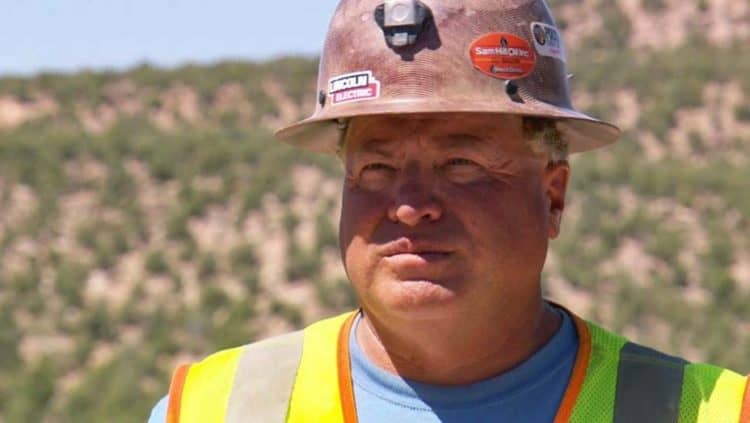 To some people, the idea of searching for gold sounds like nothing more than child's play. In reality, however, it's a seriously lucrative opportunity for those who know what they're doing. Unfortunately though, even the most skilled pros sometimes struggle with mining for gold. That's where Freddy Dodge comes in. His new series on the Discovery Channel, Gold Rush: Freddy Dodge's Mine Rescue, follows Freddy as he helps gold miners get their mines back on track. According to an official description of the show, Freddy will help to "overhaul washplants, introduce never-before-seen gold recovery techniques and attempt to transform each operation. If Freddy succeeds, he could change the mine owners lives forever. With all the tools and skills in place, the miners could hit the jackpot." The show is a spin-off of the original Gold Rush series and it promises to provide the same level of entertainment and information. Keep reading to find out what we know about Gold Rush: Freddy Dodge's Mine Rescue.
1. The Show Is Streaming Only
Streaming services have becoming increasingly popular over the last few years and they aren't going anywhere. In addition to the popular services like Netflix and Hulu, several cable networks have launched their own services and Discovery is one of them. Gold Rush: Freddy Dodge's Mine Rescue is one of the network's streaming only series which means that it won't actually air on the Discovery Channel. According to a press release to announce the launch of Discovery +, the service "will offer more than 55,000 episodes all in one place, with over 2,500 current and classic shows from Discovery's iconic portfolio of networks, including HGTV, Food Network, TLC, ID, OWN, Travel Channel, Discovery Channel and Animal Planet. "
2. Freddy Dodge Is 'The Gold Guru'
If you're a fan of the original Gold Rush series then you may be familiar with Freddy Dodge. In the gold community, he is known as The Gold Guru. He is originally from Colorado and he comes from a family of people who have also worked in mines. Freddy has a long history of helping to save mines and there's no challenge too big for him. He really knows how to improve the operations process and lower the overall cost of running a mine. Outside of his work, however, Freddy doesn't like to share much information about his life. It's clear that he is completely focused on his work and doesn't really have the desire to be a reality TV star. Maybe we'll get to know a little more about him on the show.
3. The Show Doesn't Have It's Own Social Media Profiles
These days there are lots of people who enjoys being able to keep up with their favorite shows in between episodes. Unfortunately for fans of Gold Rush: Freddy Dodge's Mine Rescue, however, that isn't really an option. At the moment, the series doesn't have its own social media profiles although content related to the show will be released on Discovery's profiles as well as the original Gold Rush profiles. Oddly, the show doesn't appear to have its own web page on the Discovery Channel website.
4. Freddy Isn't The Only Expert On The Show
You know what they say, 'team work makes the dream work'. While Freddy Dodge is the star of the show, he also enlists the help of another expert, Juan Ibarra. Gold Rush fans will recognize Juan from his appearances on the show. Juan will accompany Freddy throughout the show and use his expertise to help get other miners back on track. Although Juan started his career in plumbing and construction, he left that all behind to move to Alaska to start a career in mining. Like Freddy, Juan also isn't afraid of a challenge and his knowledge and experience certainly comes in handy. It's unclear whether or not Freddy and Juan will enlist the help of other experts throughout the season.
5. There's No Word On Season 2
Any time people fall in love with a new show, one of the first things they want to know is whether or not it'll be renewed for another season. Sadly for fans, there hasn't yet been an any announcements regarding a second season for Gold Rush: Freddy Dodge's Mine Rescue. With that being said, the show is still so early on in its first season that it's not too surprising that an announcement has been made yet. Since the Gold Rush franchise is already so popular on the network, there's a good chance that this series will be able to land another season.