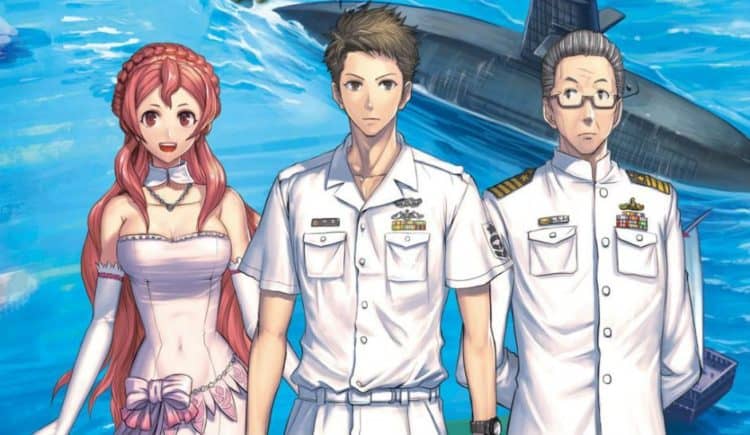 Gate is a Japanese animated show that is aired on a number of different channels. So far, there have been 24 different episodes, all adapted from a series of graphic novels. The story revolves around a bunch of monsters and soldiers that suddenly arrive as the result of a portal to a parallel world opening. They end up in a world they're not supposed to be in, but the problems are just beginning. All they've ever known is to conquer and fight and they're not about to let the people that were in the once peaceful world keep their lives the way they had always been. The fight is about to begin, and it doesn't matter who's ready and who isn't. It's coming right to their front door, no matter what.
The potential for this story is practically unstoppable. After all, anything is capable of coming through that portal and clearly, it's a world that is very unlike the mundane reality of the world that people had previously known. Before they know it, all kinds of things are coming through the portal, including wizards, dragons and everything in between. There's no doubt that this has the ability to completely disrupt everything in their world but it also has the ability to introduce new possibilities and bring people that have gone previously unnoticed into the limelight as they heroically fight the evil that has suddenly appeared. That is precisely what makes this show so interesting and it's probably why so many people have come back to watch, again and again.
As a result, many fans of the show have been anxiously anticipating another season. After all, the previous two seasons have been nothing short of a roller coaster ride and there were a lot of unanswered questions at the end of season two. So far, there's been a lot of talk about season three debuting in 2018 but as the year draws to a close, that looks like it's less and less likely. The good news is that the studio responsible for the show is actively working on it and although they're running a bit behind schedule, there haven't been any formal plans to put the project on the shelf.
As a matter of fact, the studio just went through a period of editing where it was able to look at some of the work that already been completed. Not only was it happy with the work, but studio officials liked the way the story flowed with the original graphic novels. Therefore, the green light was given to go ahead and continue on with the project as is. Although they haven't been forthcoming with a release date, it's good to know that the current project has passed this first hurdle with flying colors and that additional work is being completed on it. In addition, there are a few things that have been released about the project, so until a release date is announced, fans can focus on things involving the plot.
First and foremost, there will be even more excitement, not to mention all kinds of storylines going in different directions. The beauty of a project like this is that there is really nothing that's out of the question. Anybody that can think of a story can incorporate it, no matter how unrealistic it might seem. After all, that is the whole point of this show in the first place. It's not really about staying true to the real world, but it is very much about utilizing every ounce of one's imagination in order to create a unique world where anything is possible. In addition, it's always interesting to see just how much the show mirrors real life issues. If you think that it doesn't, consider the courage and bravery that must be expressed by those who are attempting to out think the monsters. By the same token, it is the very people that don't seem to fit in within the confines of their original world that really do stand out once things change.
Hopefully, fans won't have to wait all that long for the next season to be released. Since the project is already in the works and has already gone through one round of editing, you might expect it to be finished within the next six months. There's a chance that it might even be released before then, but it certainly shouldn't take much longer. In the meantime, fans can always get access to reruns of the first two seasons in order to brush up on things and get even more primed for season three.