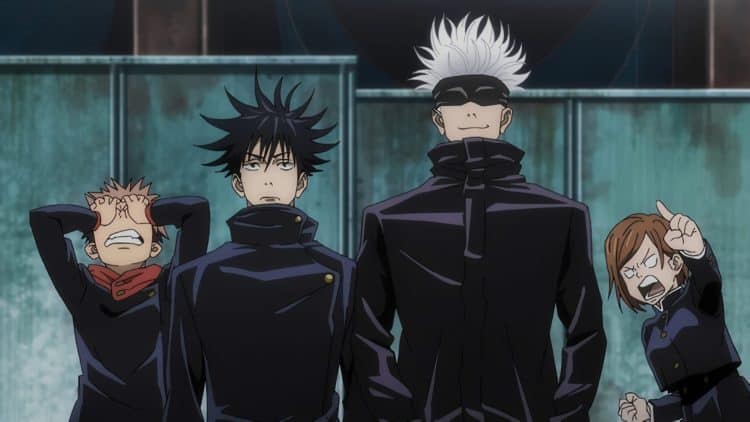 Award-winning anime series Jujutsu Kaisen (JJK) took the entire world by storm when it began in October of 2020. Ever since its first episode aired, fans have been hooked on Yuji and his classmates, with most people even picking up the latest manga of the series. It's almost unbelievable that by the end of Season 1 in May of 2021, the manga had already sold over 50 million digital and print copies. Before you start binge-watching the anime, we can go through a few things you need to know about Jujutsu Kaisen.
The Manga Is Still Ongoing
The Jujutsu Kaisen manga written by Gege Akutami first got published in 2018. Akutami told fans he already knows how he will end the manga. In 2 years, sometime in 2023. The manga is currently in Chapter 152, which was released on June 30, 2021. Since the JJK manga is still ongoing, we are sure to see more anime episodes soon.
Jujutsu Kaisen 0; The Movie
Jujutsu Kaisen's official Twitter account announced a prequel movie in development before the last episode of season 1 aired. The film has a release date of sometime in December 2021. Like the manga, the movie will follow Yuta Okkotsu, who has many cursed energy struggles to control. From the film's trailer, we see Yuta joins Tokyo Jujutsu High as Suguru Geto prepares to unleash a Night Parade of 100 Demons during Christmas Eve.
It Has A Prequel Manga
Jujutsu High is the prequel to the main JJK series written and illustrated by Gege Akutami and released in 2017. It was finished after four issues and became so popular that Akutami decided to make an entire series. It tells Yuta Okkotsu's story, a young boy haunted by his friend's cursed spirit called Rika. To stop the Curse from hurting anyone, he hopes to die alone. Instead, he is taken by Jujutsu sorcerers to train him.
A MAPPA Studios Production
MAPPA Studios is a well-known Japanese anime studio. It was founded in 2011 by Masao Mayurama. It is known for producing some epic anime like Attack on Titan's final season, Kakeguru, and In This Corner of The World. Jujutsu Kaisen was produced by MAPPA Studios, who delivered epic fight sequences and stunning visuals that are guaranteed to keep you glued to the TV screen.
It Centers A Cursed World
The engaging story of Jujutsu Kaisen is based in a world where Curses exist and are very dangerous to humans. In the anime, when humans give out negative emotions from experiences like anger or envy, they manifest themselves as Curses that are invisible to ordinary people. Curses kill and destroy everything in their sight, which means total devastation on earth. Only the Jujutsu sorcerers can see and exorcise the curses. They are grouped from the highest level threat, Grade 1, then Grade 2 and 3 to Grade 4, which are the weakest. Like the Curses, the Jujutsu sorcerers are also ranked from the weakest to the most powerful shaman.
Yuji Itadori
Jujutsu Kaisen's main protagonist is Yuji Itadori, voiced by actor Junya Enoki. He is a kind, intelligent and gifted teenager just living his life. Despite his athletic build, Yuji joins the occult club to leave school early and sees his sick grandfather in the hospital. After he encounters a cursed spirit, Yuji eats a cursed object to protect his friends from a horrible death. It begins his thrilling journey as a Jujutsu sorcerer.
Inspired by Evangelion & American Horror Films
Gege Akutami admitted that one of his main influences for Jujutsu Kaisen was Neon Genesis Evangelion. It introduced the creator to the biblical mythos of the Man vs. God conflict that helped him develop some parts of the story. The horror themes throughout the manga Akutemi says were inspired by found footage films and American horror movies like GetOut and Hereditary.
Yuji is Based on Gege Akutami's Older Brother
Akutami revealed to fans that Yuji Itadori, our main protagonist, is based on his older brother's character. Akutami always felt like his brother was good at everything he did, including sports and academics. Far from what he thought about himself. Yuji is seen as an embodiment of both siblings if they were to become selfless heroes. Everyone ends up rooting for Yuji by the end of the movie, so it was a great decision by the writer.
It Is Similar To Hunter x Hunter and Bleach.
Akutami admitted to being a massive fan of Yoshihiro Togashi, creator of Hunter x Hunter. He wanted Jujutsu Kaisen's art style to resemble Togashi's as much as possible and other great anime like One Punch Man and Naruto. The magic system he created in Jujutsu Kaisen is also based on the one in Hunter x Hunter. Akutami added that he became a mangaka after reading Bleach, so it was no surprise that the two feel similar. Both Bleach and JJK feature young male protagonists who seek to protect their loved ones from a similar evil of Hollows and Curses.
Two Light Novels
Due to the massive success of Jujutsu Kaisen's manga and anime series, there has already been two more manga added to it. One of them is Jujutsu Kaisen: Soaring Summer and Returning Autumn, released in 2019. It follows Yuji Itadori, who helps a cursed child who is unable to stop resurrecting. The second book is Jujutsu Kaisen: The Path of Roses at Dawn, released in 2020. Unlike the first, this one is all about Nabora. It is all about when she crossed paths with a Curse user while out shopping. The book is set between Yuji's temporary death and the Kyoto Sister School Goodwill Event. There is no doubt that Jujutsu Kaisen will go down in history as one of the best anime ever to exist. With all the info from us, you are ready to enjoy the series fully.