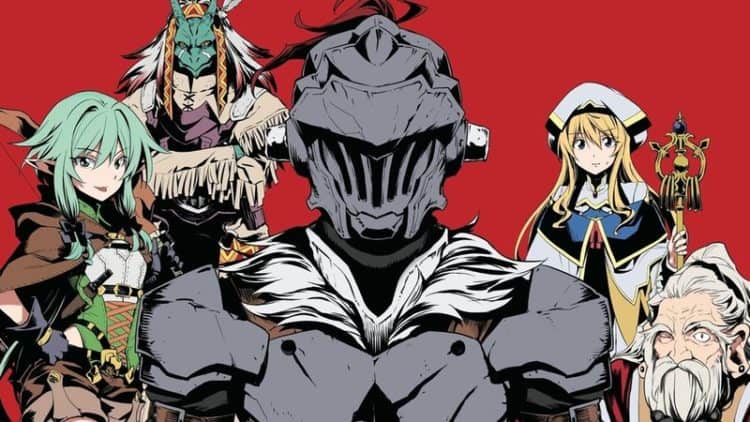 Goblin Slayer is an anime that was recently released in the fall of 2018. It's stirred quite a controversy among viewers. This is nothing really new because most of the other recent releases have had the same response. It's a dark fantasy show and if you haven't tuned in yet, here are 10 things that you need to know.
1. It's based on a Japanese novel series
Kumo Kagyu wrote the novel series and Noboru Kannatuki is the illustrator. The anime television series is an adaptation of the Manga. It was made into an anime cartoon and released for play in Japan and throughout the world this year in an adaptation by White Fox.
2. You can read the Manga for yourself
The Manga has been translated and published and much of the work has been completed. It was released in chapters incrementally. So far a total of 18 chapters are in print and available for sale. If you want to read the series to compare the anime television version, you'll find similarities as well as differences.
3. Some viewers are critical of the shock value
There are anime fans who truly enjoy the most shocking content that they can dish out, but there are also those who tolerate it but are offended when they don't feel that they were properly warned. This is the case with Goblin Slayer. It contains some very mature subject matter and it's not something that sensitive individuals or small children should be exposed to. There are rapes and a lot of gruesome killing going on. If you haven't seen it yet, consider this your warning.
4. There isn't any middle ground for fans of Goblin Slayer
You either love Goblin Slayer or you hate it and there are very few who fall into the grey area. It's not for the easily offended for certain. We've read through the Wiki fandom and we see that it already has a huge fandom early into its recent release, but there are also plenty of criticisms. While it wasn't cool to omit the roughness and shocking nature of the content, there is a reason that televisions come with a remote and a channel selector.
5. There is no veil over the prejudice
In society, people tend to veil their prejudices, but that isn't how the characters who are out to kill the Goblins roll in this anime. They are out to wipe the.m all out without exception. And they do show extreme prejudice. The hatred stems from somewhere very deep and dark in the Goblin Slayer's past. He's got a vendetta and he's out to settle the score.
6. It's the ultimate form of labeling
Goblin Slayer is an exercise in labeling and taking characters to a base level. They are not called by name. They are referred to by their classes. You need to have a firm grasp of culture and history to not be offended by the blatant objectification of the characters. There's not a lot of dignity in omitting the names, but that's how it is. This type of dehumanization tends to go with the general theme though.
7. The beginning of the anime is deceptive
The first few moments of the first release of the Goblin Slayer anime will trick you into thinking that it's going to be a lighthearted show. Just when you're feeling comfortable and good about things all hell breaks loose. Without any warning and before you have time to utter a slow-motion noooooo…it's in the middle of a rape scene. You don't even have time to cover the kids' eyes. It takes this shocking and violent shift and that tears it. It really could mess with some people.
8. Some fans thought it was a porn
More than one of the fans who shared their opinions on the anime commented on the sexual violence of the content. One viewer thought it was a really messed up porn. Goblin Slayer actually has some element of a porn so if you're not into this kind of thing you might not want to check it out.
9. The Manga had a bad reputation as well
The Manga was known to be shocking and some would even classify it as horrible. There were fans who read the Manga and thought that there would certainly be some type of censorship with the anime for television series. They were mistaken and a few even commented that the audio that was added made it even more intense and awful for them. We're not sure if they're saying this s a good thing or a bad thing though.
10. The fandom's hanging tight on this one
There have been several scathing reviews about Goblin slayer and most of them point to the shock value and how twisted and vile it is. With all the negativism flying around, we noticed that they're giving their honest opinions, but nobody has said it's not a good anime or it should be banned. We're thinking they're just warning the rest of you and some of them think it's pretty cool. While this doesn't apply to everyone, hey, it's anime and it's going to have some shock value.