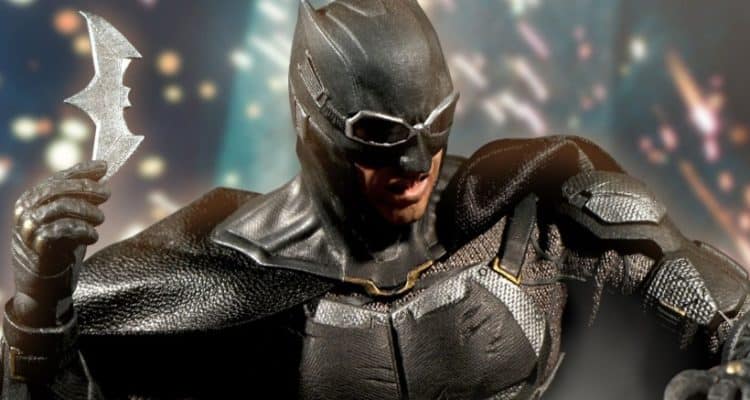 Not counting Batman v Superman or Justice League (which were ensemble features), it's been several years since cinemas have had a Batman movie to enjoy. WB is deep into the production of a new solo outing for the caped crusader, with the tentatively-titled "The Batman" scheduled to release in the summer of 2021. It will be eight long years between its release and the summer 2013 release of The Dark Knight Rises, marking the longest period of time without a Batman solo film since the original Tim Burton/Michael Keaton blockbuster broke box office records in 1989.
Little is known about the movie other than a few key cast members and a plot that's rumored to be inspired by The Long Halloween (a murder mystery that challenges the wits of the "world's greatest detective").
Probably the number-one question on fans' minds as they await the coming movie is "What will the suit look like?" Batman has gone through a number of drastically varied visual styles over the course of seven solo films and two ensemble movies. From the all-black rubber of the Keaton years to the nipples added by Joel Schumacher, to the "function over form" look pioneered by Chris Nolan, and the "comic come to life" look of the DCEU films, there's no real precident to a Batman outfit, beyond the handful of expected ideas: It's gotta have horns, a logo on the chest, a cape. Beyond that, almost anything is fair game.
So what can we expect from 2021's The Batman?
A Retro Look?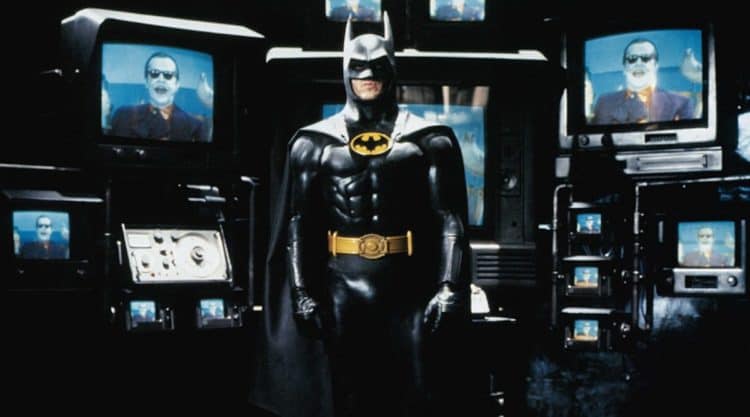 Believe it or not, but it's been thirty years since Tim Burton's Batman exploded in cinemas. It's been twenty-two years since the franchise temporarily went out with a whimper with Batman & Robin. Each of the four movies of this now distant era were significantly different from each other: Batman89 featured a highly stylized urban environment that blended 1920's design with a late-80's aesthetic. Batman Returns doubled down on the Art Deco while also showing off more of Tim Burton's macabre indulgences. Batman Forever went modern and neon (lots and lots of neon), while B&R featured Schumacher at his self-indulgent worst.
The one thing they all had in common was a rubber Batsuit that limited the movement of the man behind the mask while also providing a stunning silhouette. The 90's-era Batsuit emphasized style over practicality; it looked good in still images but in motion its clunkiness was apparent.
Between Batman89 and Batman & Robin a number of minor advancements had been made to the concept, to the point where George Clooney was able to have close to 80% range of motion (compared to Keaton's 60%). Imagine what could be done with 2020's-engineering. Imagine a suit with the muscular style of the 89 outfit but with close to 100% mobility; that'd be the best of the retro look with the functionality of the modern era.
And speaking of…
A Modern Look
These days, when people think of Batman they imagine the design as depicted in the Arkham games. Those took the "armor suit" look from the Nolan movies and tweaked the style just enough to make it a mix between "real-world armor" and "comic-world costume."
The advantage to an armored look is it grounds the movie in a real-world setting while providing a built-in excuse for a full-range of mobility without a particularly comics-faithful flair. Instead of a "cowl" the batmask becomes a helmet. There's no silhouette, no "it jumps right off the page" look. This is about functionality, not visuals. That works if your story is grounded, as the Nolan movies (mostly) were, but if you're going to go zany with the plot, a grounded, "reality-based" outfit is a clash of styles.
Probably the closest we're going to get to something like this is the outfit Batman wore in the climax of Justice League. That being said, does anyone think this…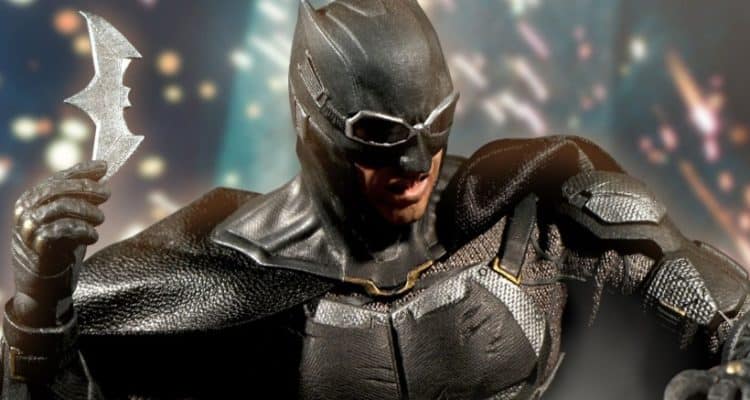 is better than the suit Affleck sported in Batman v Superman? I don't think writer/director Matt Reeves wants to do anything to draw such a specific comparison to Justice League.
That leaves one more kind of suit…
A Comics-Accurate Look
First of all, if you don't think this…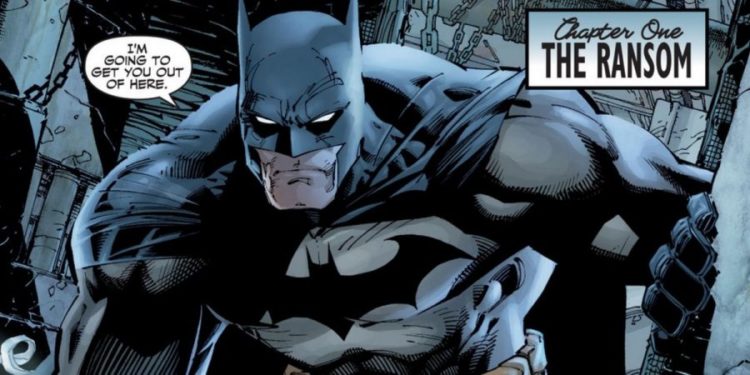 can work on film. Let me offer exhibit-A: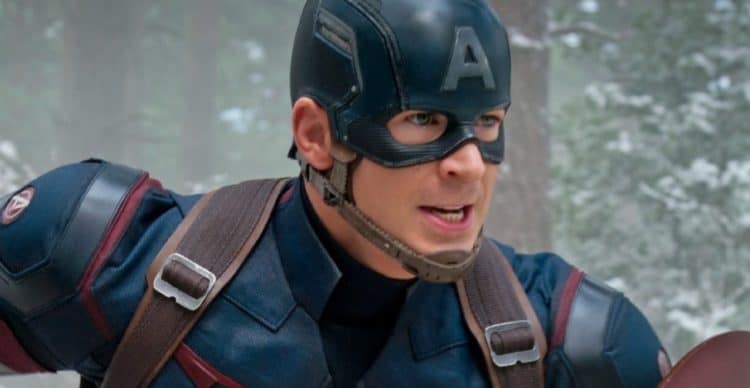 Color can work. It requires tonal commitment and right balance between "wink and nod" and "play it straight" but it can work. If Captain America can be red, white, and blue, and if Deadpool can have white eyes that emote, then Batman can be blue and grey, with triangles for eyes. Whether you put him in long ears or short, with a big oval logo on his chest or a simple black bat, I'm hoping for a Batman costume that looks like a genuine adaptation of the Batman comics.
This…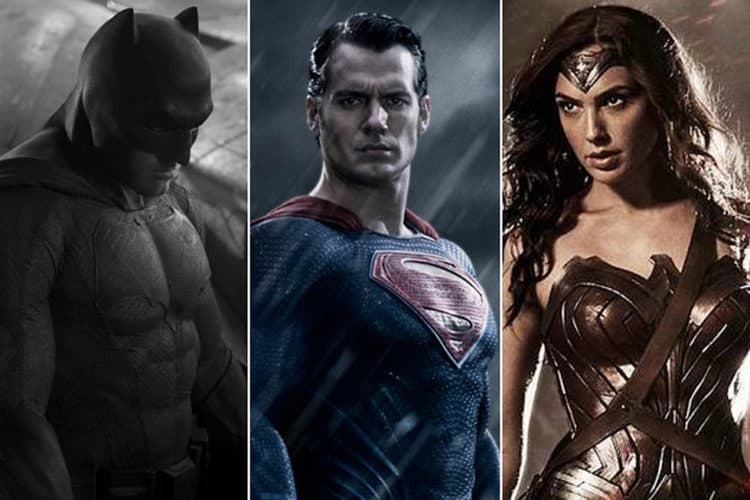 was as close as its ever come. Start with this, liven up the color scheme, whiten those eyes, and baby you got a Bat-stew goin'.
That's my pick for my preferred Batsuit-style in Reeves' upcoming film. What's your preference? Which was your favorite version of the Batsuit on film so far? Do you prefer the heavily-stylized outfits of the Burton and Schumacher days, the functional armored outfits of the Nolan films, or do you want—as I do–for Reeves and co. to take the work that was done in the DCEU films and run with it, producing a Batsuit that finally translates the comic to the screen?
Let us know your thoughts in the comments below!