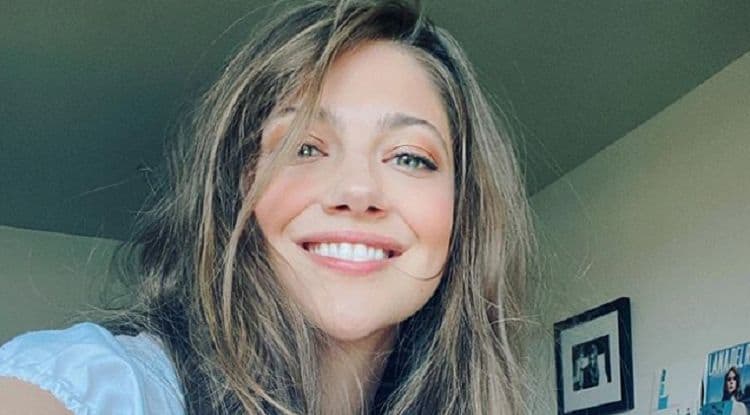 If we're being honest Mia Serafino didn't come into the movie industry in one of the best movies ever since the original Butterfly Effect wasn't considered a great piece of work by many people, though it was still thought to be an interesting movie simply because of the point it raised about going back in time to fix one's mistakes. But The Butterfly Effect 3 was something that some people might have liked while other people might have snickered at the attempt since it wasn't exactly a movie that needed one sequel, let alone two. But if you've got to make your entrance into the movie industry then there's always going to be something you're going to have to do in order to make a splash and get people to realize that you're there.
Since that time she's taken on a lot of roles that are more like guest spots here and there and has appeared in movies either an extra or someone that's there and gone within a matter of minutes. In other words she's been a jumped-up extra in some instances and has been given her time in the spotlight now and again as she's continued to make the best of it and pushed forward. So far in her career she's been holding pretty steady as far as things go, and it does seem as though she's getting her time in the sun a little more often as she continues to soldier along. At this time she's still not what you call an A-lister and is definitely moving forward off the strength of her acting ability and not much else. Mia is the kind of individual definitely wants to be known and has been making great in-roads to make such a thing happen, but at this moment it would seem that she's doing her best and inching along as people are noticing, but not in the numbers that it will take to really get her to the top. That being said she's not going anywhere and that's a mark in her favor since quite honestly those that get frustrated and give up are sometimes those that might have been on the verge of greatness but didn't have the fortitude to take that final step and really stick with it.
Mia, so far, has that kind of dedication to her career since like so many others she made her way to LA to be a star and has thus far seen a steady stream of work but is still scratching by occasionally in an attempt to get to where she wants to be. In recent times she's been a regular star on the show Crowded and she has been in a few movies, one that's slated to come out this year and is being headed by James Franco. As he's been keeping mostly to films that are largely unknown however you can imagine that it will require people to actually learn something about the film before they come to recognize who's in it.
One thing you can notice from her Instagram, which is still growing in terms of how many followers she has, is that she is a fairly down to earth person that seems to enjoy everything and everyone around her and doesn't take much for granted. The sad part of this is that those like this tend to be considered dull and boring at times by other people who just want the drama and will flock to those that have serious problems and an otherwise unstable life. But honestly it's a nice break to see someone that doesn't have her head stuck so far up, well, you know, that she can see how things are going and how they should go in order to make her career into something she wants it to be. In other words she seems like a very honest and forthright individual that is doing her best to create a career without using too much drama to push it forward and with the kind of willpower that takes a lot of energy and patience but in the end is usually worth it since it lets a person rest easy at night.
Overall her career seems to be chugging along in a very positive direction and so far doesn't seem to be mired in controversy, unneeded drama, and scandals that have rocked so many other actors over the years. Instead she's been able to give what she's got to the camera and whatever project she's on and has continued to move forward in an effort to become the best performer that she can. After so many years of people coming and going in the industry it's always nice to see someone that's not selling out or giving in by becoming a spectacle that people love to criticize. Her career isn't as big as some might hope, but there's plenty of time.