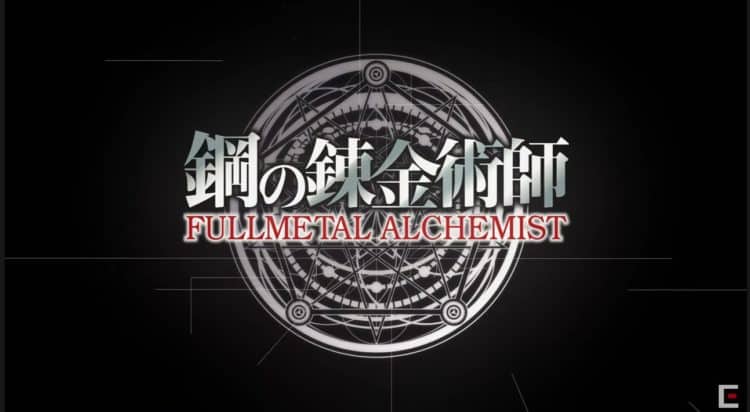 Square Enix has recently announced that they will be making a Fullmetal Alchemist game for mobile devices, and that it is currently in development. This announcement was one of a few different reveals that came with the Fullmetal Alchemist 20th anniversary, which also saw a reveal that the Fullmetal Alchemist creator, Hiromi Arakawa, is currently working on a brand new manga series. It is currently unknown whether it will be a sequel series to Fullmetal Alchemist, or even if it has any relation to the series at all, but since it came during the Fullmetal Alchemist 20th anniversary, I think that it's safe to assume that there's at least some correlation. So, with the announcement of a brand new Fullmetal Alchemist mobile game, what exactly do we want to see from it? Keep in mind that none of this has been confirmed, and we really don't even know what genre the game will be, so we're just as in the dark as everyone else.
The Elric Brothers
The entire Fullmetal Alchemist series revolves around the Elric brothers, Edward and Alphonse, which means that there's absolutely no way that we can have a Fullmetal Alchemist mobile game and not have the duo involved in it somehow. Luckily, it looks like we won't have to worry about that, because the original voice actors for Ed and Al, Romi Park and Rie Kugimiya, respectively, have already begun recording voice lines for the game. Not only does this mean that the Elric brothers will be involved in this project, but they will also have their own voice lines! This is definitely great news for fans of the Japanese sub, but for fans of the English dub, it looks like we'll probably just have to wait a little longer for any announcements of whether the English actors will be reprising their roles in any way. Honestly, I doubt it, but things could change. It's definitely surprising to see the original voice actors return for a Fullmetal Alchemist mobile game as well, since most of the time when a video game – especially a mobile one at that – is made, the original voice actors tend to be replaced, due to budget and/or scheduling.
Microtransactions
Okay, I know I said this is what we want to see from the Fullmetal Alchemist game, but this is definitely something that I don't want to see. Microtransactions have definitely become much more popular in the world of video games in the last few years, and while its nice to see more games becoming free to play, the emphasis on purchasing in-game currency and microtransactions is becoming increasingly annoying and old. With mobile games, these microtransactions typically come in the form of "Gacha" style games that force you to purchase an "x" amount of in-game currency that will allow you to roll for a chance at a powerful character to utilize in your lineup in the game. This has been seen in games like Dragon Ball Z: Dokkan Battle, Fire Emblem Heroes, and the increasingly popular Genshin Impact. These Gacha games effectively force you to dump all of your money into a pay-to-win style gamble in the hope that you obtain a 5-star, "ultra-super-mega-infinity" rare unit that allows you to basically just stomp through the rest of the game. It would be absolutely fantastic if the Fullmetal Alchemist mobile game could just stay entirely away from this style of gameplay – just as far as possible. Unfortunately, I can easily see the game going this route, and I'm just hoping that it doesn't.
Original Story
While I don't really think that the Fullmetal Alchemist mobile game will include a very detailed story, if any, it would definitely be a welcome surprise to have its own, original story set within the world of Amestris. It doesn't have to be a sequel, it doesn't even have to be canon (though it would be awesome if it was), just give us some sort of core story to play through, and I'll be happy.
Gameplay
If there's one thing that I really want more than anything else – other than no microtransactions – is for this game to have some actual gameplay. Gacha gameplay revolves around the thrill of the pull, but that's generally about it. I want the Fullmetal Alchemist mobile game to have some sort of unique gameplay that gives players an actual reason to play it. I just really don't want it to end up being a turn-based tactile role-playing game.
While we don't know anything about what the Fullmetal Alchemist mobile game will actually be, we do know that it will be coming to Android and iOS at some point in the (hopefully) near future.