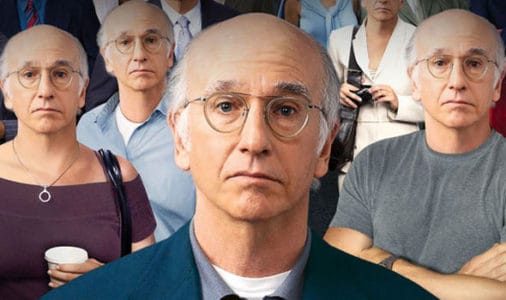 One big thing to expect from another season of Curb Your Enthusiasm is the self-deprecating humor that's come to be the norm on the show since Larry David hasn't made much of an inroad to halting said practice, which could be why so many people happen to like him. There is something about a person that's able to laugh at themselves that makes them slightly more appealing and a lot of it has to do with the fact that they can take a joke and they can accept that they're the butt of it. Too much of this however can kind of turn people off since it becomes a gimmick that can't hold a person's attention that long without making them think that the person is simply a masochist of some sort or is looking to gain attention at their own expense. But a handful of Emmy awards make it clear that people have found this show endearing and quite entertaining throughout the years since its inception and continue to do so since it was brought back in 2017. Expecting it to change that much might not be in the cards since there are obvious differences to be made just to keep it entertaining and a little more likable for those that might just be getting tuned into the show, but for the most part expecting the show to be fundamentally unchanged should be the biggest expectation.
Think of it this way, every show has to change a bit in order to keep the fans happy and to keep some form of evolution happening within its depths in order to make sure that it's not left behind when the times change. Any show that doesn't change is bound to be left in the dust unless it's a period piece, though even those have to show forward movement or people tend to get bored after a while and stop watching. Trying to keep a show alive without showing any desire to advance the character arcs or the overall story tends to end in disaster since without growth a show will tend to stagnate and do the same thing over and over again. With Larry David's show however people somehow find the humor in it and discover that they want more of it, though to be fair it's kind an acquired taste given that a lot of it is kind of hard to really get into. Some people love his type of humor and some can't really stand it, though enough people have found it hilarious enough to keep the show alive and coming back.
It does sound as though Larry will be changing things up a little bit this time around, though it's yet to be seen just what that means. Believe it or not there are plenty of people out there that still don't know about this show, though most of them are those that don't watch TV and others are those that might turn on their favorite shows and watch nothing else. It might not feel accurate to say that the show is something that exists in its own niche, but it's fairly close since humor on this level is something that is a little divisive if only because some people don't get, don't want to get, or refuse to get, and others just fall into it as though it's completely natural. Humor is a multi-faceted thing after all and there's a comedic show for everyone out there since comedians differ just as much as anyone in the business. But with Curb Your Enthusiasm the humor sometimes feels a bit dry and possibly edgy while some people enjoy the slapstick and comfort of garbage humor and other types that are far different from what Larry does. Intellectual humor is all well and good if a person understands the jokes and what's being said, and Larry David's humor is something that many people tend to get and fully appreciate. But to others he does come off as an oddity and his sense of humor feels a little too dry to really enjoy. For this next season however it does sound as though he's going to change a bit, though until we see what that means we won't really know how he'll be changing.
Whether the show will last past this season or not is hard to say but don't hold you're breath too soon since there's a good chance that people will want to see more of Larry David and it might be that HBO will see the value in continuing to give the show the green light even if it's thought that it might be better to let it just drift away eventually. Whatever happens the biggest thing to expect from the upcoming season is that Larry David will be just as funny as people remember and the show will be pretty much the same with just a few changes.
Tell us what's wrong with this post? How could we improve it? :)
Let us improve this post!