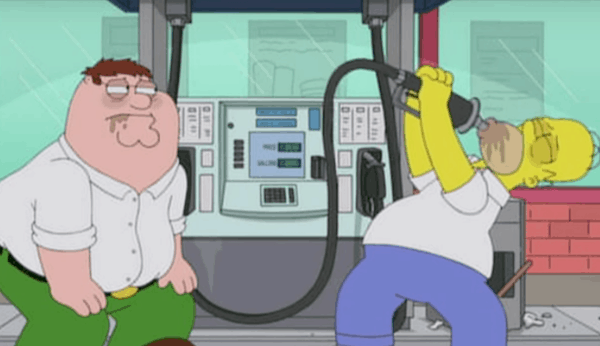 Crossover episodes were kind of like a bonus for the people that knew they were watching way too much TV but still couldn't bring themselves to turn it off. When this unexpected but very appreciated occurrence happened it was as though the TV gods had breathed magic into the tube and made something extraordinary occur. Obviously it wasn't a recurring thing otherwise some shows would have gone the way of the dodo and been absorbed into those shows they'd crossed over into, but it was still something very coveted by TV fans.
Mad About You/Friends
Apparently Lisa Kudrow had a recurring part on Mad About You but rather than cut her out completely they made up the story of a twin sister for Phoebe. Yeah, that wouldn't get confusing.
Fresh Prince of Bel Air/Blossom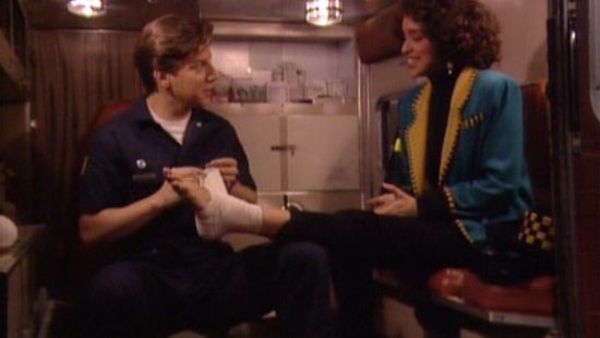 It makes sense because Blossom's older brother is a paramedic and it could happen. But realistically these two were pretty far apart on the socioeconomic scale. But hey, it's TV.
Family Matters/Full House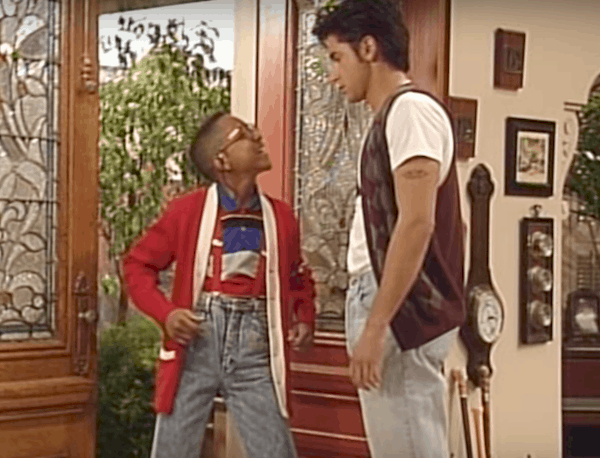 When Stephanie had to get glasses the answer to getting her to accept them was of course, Steve Urkel, the lovable nerd that somehow made his way out to San Francisco, all the way from Chicago. That's a bit of a stretch.
Sabrina the Teenage Witch/Boy Meets World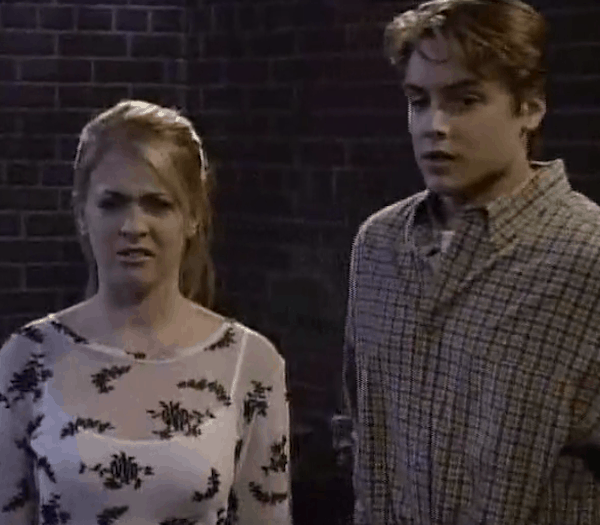 Some of these crossovers seemed to be put together solely for the gimmickry that they could bring to the show. In some cases it worked out while in others it was just kind of awkward.
Caroline in the City/Friends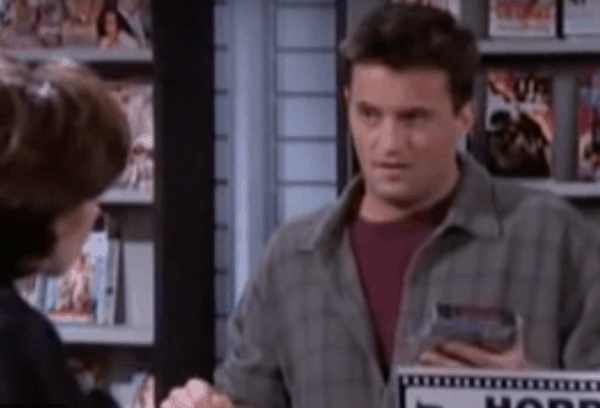 With some crossovers it's almost as though they were getting bored and just decided to throw people into different shows to see the reaction of the audience. It didn't always turn out that well.
The Simpsons/Family Guy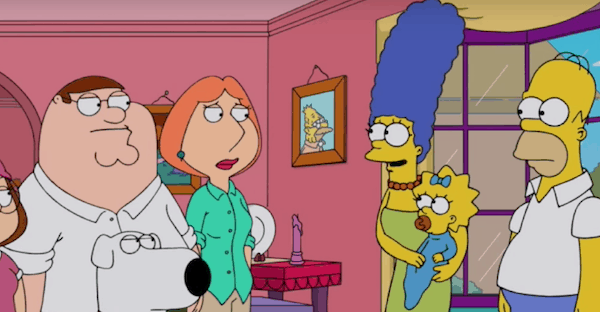 It's like looking a before and after picture. You've got to remember the Simpsons were here way before Family Guy, but the popularity scale has been tipping back and forth for years now. Sure they both have a huge fan base, but the edgier quality is definitely brought by Family Guy, while the Simpsons still have nostalgia and history on their side.
Fresh Prince of Bel-Air/The Jeffersons
The Jeffersons were there when Will and Lisa went to couples counseling. They also popped up when the Banks were trying to sell their home. George was of course just as cantankerous as ever. It was funny to watch him take out his frustrations on Will for a bit though. At some points Will didn't look like he knew what to do.
The Power Rangers/Teenage Mutant Ninja Turtles
Weird, weird, weird. And this is the Power Rangers and the Ninja Turtles we're talking about. The story line was so convoluted and confusing I'm not even going to bother repeating it. Just know that somehow the turtles and the rangers were brought together to fight an evil force and leave it at that. That's pretty much the premise anyway. Oy, talk about half-baked plans.
Some of these crossovers were a big hit with the fans but others, well, let's just say it's good thing that crossovers had a limited run.
H/T – Throwbacks
Save