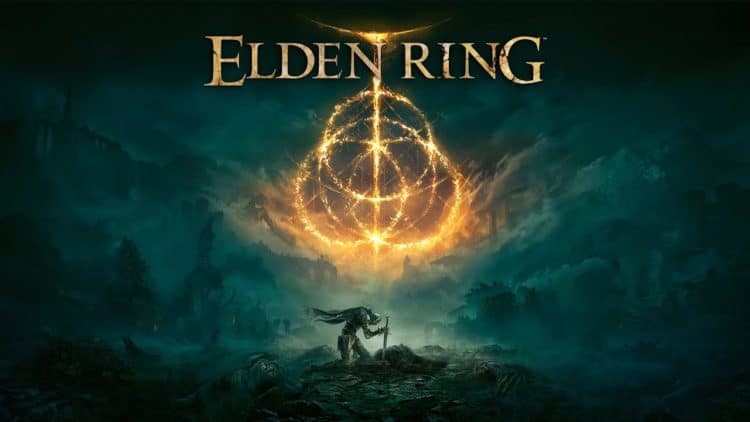 Elden Ring is one of the most anticipated games of the last few years after it was announced quite some time ago in 2019. Fast-forward a whole two years later, and we finally have a release date for the game (January 21, 2022) and a gameplay reveal trailer. This announcement and trailer reveal was brought to us directly from Summer Game Fest, and delivered quite a bit more than expected. With still quite a ways to go until the game officially releases in early 2022, there's still plenty of room for speculation and expectations to set for when the game does release, so what exactly can we expect to see from Elden Ring next year? Keep in mind that none of this has been confirmed for the game, but is purely speculation based on the recently revealed gameplay trailer.
Building a World
Elden Ring is a brand new world created by Hidetaka Miyazaki, president of FromSoftware (the game's studio), and George R.R. Martin, author of the massively popular Game of Thrones fantasy novels. With Miyazaki – who has previously worked on the Dark Souls franchise, Sekiro: Shadows Die Twice, and Bloodborne – and George R.R. Martin – who has brought us the massive world of Game of Thrones, there is no doubt in my mind that Elden Ring is going to be filled with a massive, living, world of its own. Martin has spent years and years building the world of Westeros, and I'm sure that there will be plenty of interconnected pieces of this massive puzzle that will be Elden Ring when it gets on the shelves early next year. I can also imagine that the game will be filled with plenty of Easter Eggs from both Game of Thrones as well as Miyazaki's previous work hidden throughout the game.
It's Alive!
In the Elden Ring gameplay trailer, we see a ton of unique and interesting creatures wandering throughout the world and one of those creatures is a huge rock monster with a bell on the bottom, and it looks like a house on top? Towards the bottom of the screen, we then see what is presumably our character riding a horse for scale, and let me tell you this thing is massive. There's also a couple of creatures that look like they came straight out of Attack on Titan, and are shown pulling a carriage by a massive spike through each of their chests. There's also a bowl with arms, a weird ghoul with at least 8 arms, a werewolf with a sword howling at the moon, a lightning dragon, a spooky deer, a big hand, a big eye, and a whole bunch of other odd creatures throughout the trailer. I think it's safe to say that we're in for a ton of surprises when we wander throughout the world of Elden Ring, looking for various creatures and bosses.
Combat
Based on the Elden Ring trailer, it looks like the combat is set to be nothing short of amazing. In the trailer, we see a ton of different gameplay techniques shown off; one of which being jousting. We see a one on one joust from what is presumably the main character and what is probably just a random enemy. It didn't seem like it was part of a boss fight or anything like that, so I would assume that you can probably just joust anyone you see that is riding a horse, which would definitely be pretty cool. We also see the main character wielding a sword of light towards the end of the trailer, and we are also supposedly wielding the Elden Ring at some point in the game, which leads me to believe that the Elden Ring will give us a vast array of abilities that we can use to defeat our enemies in many different ways. Given that this game is also coming from FromSoftware, I would also imagine that the combat is primarily centered around defense rather than headstrong offense, which means that the bosses and enemies will more than likely be pretty aggressive, so you'll have to be careful when dealing with them (or I could be completely wrong and Elden Ring is an entirely offensive game, who knows).
Going into the trailer for Elden Ring, I didn't know much about it – nor do I really think anyone knew a whole lot – but after seeing the trailer, I am more excited than ever for Elden Ring and this game has now skyrocketed to my most anticipated game of next year.