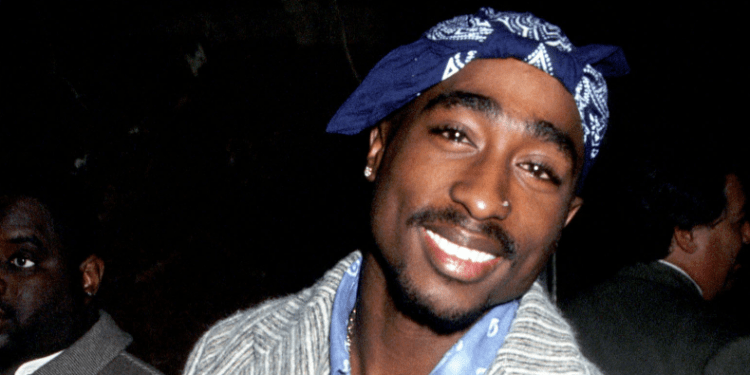 Typically, it is the East Coast of the United States that is associated with hip-hop as this is where many of the top rappers came from during the golden age of this genre of music. However, by the end of the 1980s, West Coast rappers had risen to prominence. Their music differed to their East Coast contemporaries as the lyrics of their music focused on the violence and drugs that were a normal part of street life on the West Coast. It also had a new sound that was fierce and funky. That was predominantly influenced by the rappers of California. While some rappers only achieved limited success, there were many others that became some of the top rappers in the United States and achieved international fame. Here are 20 of the top rappers from the West Coast.
20. MC Eiht
Aaron Tyler was born in Compton, California, on May 22, 1971. He is better known by his stage name MC Eiht. He has worked in the music industry since 1985 as he began his career in hip-hop as a teenager. He bases many of his songs on his own experiences of Compton. In addition to his solo career, he is also the leader of 'Compton's Most Wanted', a West Coast hip-hop group. Some of his singles include 'Fine By Me' and 'Streiht Up Menace'. He has had acting roles in many movies, including 'Menace II Society'.
19. YG
YG is another rapper who comes from Compton, California. He was born as Keenon Daequan Ray Jackson on March 9, 1990. He released his debut single 'Toot It and Boot It' in 2009 and this track peaked at number 67 on the Billboard Hot 100. This success led to him signing with Def Jam Recordings. Over the next few years, he released a number of mixed tapes. He then signed a deal with CTE World in 2013 and released the single 'My Nigga'. Some of his other singles include 'Who Do You Love?' and 'Left, Right'. His debut album 'My Crazy Life' was released in 2014. In 2015, YG was shot in the hip but his injury was not life-threatening.
18. Schoolboy Q
Quincy Matthew Hanley is better known as Schoolboy Q. This rapper was born in West Germany on October 26, 1986, but he moved to Los Angeles as a child. He began his career in the music industry in 2008 and signed to Top Dawg Entertainment the following year before securing a contract with Interscope Records in 2011. In the same year he signed with Interscope Records, he released his first independent album 'Setbacks'. This was followed a year later by the album 'Habits & Contradictions'. Schoolboy Q has a daughter called Joyce 'Joy' Henley and he has mentioned her in several of his tracks.
17. Mac Dre
Mac Dre is a rapper and record producer whose real name is Andre Louis Hicks. He was born in Oakland, California, on July 5, 1970. He was also the founder of both Thizz Entertainment and Romp Production, although the latter is now defunct. Between 1993 and 2004, he released 11 solo albums. Sadly, Mac Dre was shot dead on November 1, 2004. Posthumously, three more of his albums were released. These were 'Judge Dre Mathis', 'Pill Clinton', and 'Dre Day: July 5th 1970′. In addition to his music career, Mac Dre was well-known for his involvement in criminal activities and he had spent some time in prison.
16. MC Hammer
Known by his stage name MC Hammer, Stanley Kirk Burrell was born in California on March 30, 1962. This hip hop recording artist, record producer, dancer, and entrepreneur was at the height of his fame between the late 1980s and the early 1990s. MC Hammer is predominantly a hip-hop artist who is considered a pioneer in the pop-rap genre, although he has also recorded tracks in the gospel and dance genres. His performances became well-known for his choreography which included many flashy dance moves. He was also well-known for his 'Hammer pants'. Some of his hit records include '2 Legit 2 Quit' and 'U Can't Touch This'. He won multiple awards while working in the music industry before switching his focus to television work. He was also ordained as a preacher during the late 1990s. He has been married to Stephanie for over 30 years and they live on a large ranch-style property in California. They have five children together; Bobby, Jeremiah, Sammy, Sarah, and A'keiba. They also have a nephew and a cousin living with them.
15. Westside Connection
Westside Connection is actually a supergroup rather than a solo rapper and the group consists of three rappers who have all also had successful careers as solo artists; Ice Cube, WC, and Mack 10. The group has performed together since 1994 when they appeared on Mack 10's debut solo album 'Mack 10′. They then collaborated for a second time on WC's album 'Curb Servin' before releasing their own debut album as a group 'Bow Down'. This album was released in October 1996. The group has released several tracks that have appeared in the soundtracks to films. These include 'It's the Holidaze' from 'Friday After Next' and 'Bangin' from 'West Coast Bad Boyz II'. One of their best-known tracks is 'Gangsta Nation'. The group split in 2005 due to a conflict.
14. Ice-T
Ice-T is a West Coast rapper whose origins are actually from the East Coast. He was born as Tracy Lauren Marrow in Newark, New Jersey, on February 16, 1958. Both his parents had died by the time he was 12, so he moved to Los Angeles and was raised by an aunt. He began his career in the music industry in 1981 but was predominantly an underground rapper during this time. He also began an acting career in 1984. In 1987, he was finally signed to Sire records and it was then that he released his debut album 'Rhyme Pays'. A year later, he founded his own record label, 'Rhyme $yndicate Records'. Although he performs the hip hop genre, he co-founded a heavy metal band called 'Body Count' and introduced the group on his own album 'O.G.: Original Gangster' in 1991. Ice-T has been a controversial figure over the years as his lyrics and themes have often caused offence. A perfect example of this is his track 'Cop Killer'.
13. MC Ren
Lorenzo Jerald Patterson is better known as MC Ren, although he is also known as The Villain, The Ruthless, Mad Scientist, Rebel Villain, and Villain in Black. He was born in California on June 16, 1969. In addition to being a rap artist, he is also the founder of the Villain record label. He was signed as a solo artist to Ruthless in 1987 and stayed with this label until 1999. Between 1987 and 1991, he was also a member of NWA. Since 1992, he has worked mainly as a solo artist. Some of his hit tracks have included 'Kizz My Black Azz', 'Same Old Shit', and 'Mayday on the Frontline'. MC Ren has also collaborated with many other artists during his career. He has been married to Yaasamen Alaa since 1993 and the couple have five children together.
12. Easy E
Eric Lynn Wright is better known by the stage name Easy E. He was born in California on September 7, 1964. He worked both as a solo artist and as a member of the group N.W.A. Due to his success in the hip hop industry, he earned himself the title of 'The Godfather of Gangsta Rap'. Prior to founding Ruthless Records, he was a drug dealer on the streets of California. Easy E married Tonica Woods in 1995 and they had a son and a daughter together. He also had five other children with different women. After a brief battle with AIDs, he died from related complications on March 26, 1995. At the time of his death, he was worth an estimated $50 million.
11. Kurupt
Best-known by his stage name Kurupt, Ricardo Emmanuel Brown is a rapper who was born in Philadelphia on November 23, 1972. At the age of 16, he moved to California and began his career in this state in 1991. He is a solo artist and a member of the hip hop duo 'Tha Dog Pound'. He was also a member of the supergroups 'The HRSMN' and 'Diirty OGz'. Furthermore, he is the former Executive Vice President of Death Row Records. He is widely considered one of the most influential artists in the hip hop industry. Kurupt was nominated for a Grammy Award for his 1996 single 'What Would You Do'. He has also appeared in many movies, including 'Half Past Dead', 'Half Past Dead 2′, 'Stand By Your Man', 'Dark Blue', and 'Hollywood Homicide'.
10. The Game
Jayceon Terrell Taylor is best-known as either 'The Game' or 'Game'. He was born in Crompton, California, on November 29, 1979. He is a famous rapper on the West Coast hip hop scene and also an actor. In 2002, he signed to Dr. Dre's Aftermath Entertainment label and released his first mixtape 'You Know What It Is Vol. 1′. By 2005, he had risen to fame and released his debut major-label album 'The Documentary'. This was certified double platinum in March 2005 by the Recording Industry Association of America. In 2006, he released the album 'Doctor's Advocate'. As he was a prominent artist during the 2000s, he is often credited with bringing hip hop back into mainstream popularity during that decade. The Game was engaged to model Valeisha Butterfield before the engagement was called off. He then got engaged to teacher Tiffney Cambridge. They starred in a reality program called 'Marrying The Game'. Although the series showed them planning their wedding and they were together for eight years, no serious marriage plans were put in place and the relationship ended.
9. Warren G.
Warren Griffin III was born in Long Beach, California, on November 10, 1970. He is widely regarded as one of the pioneers of West Coast hip-hop and he has been active in the industry from 1990 to the present day. Originally, he was in the hip-hop trio '213′ with Snoop Dogg and Nate Dogg. However, he became better known for his work as a solo artist. His first studio album 'Take a Look Over Your Shoulder' was certified gold and his second album 'Regulate…. G Funk Era' was certified platinum. Some of his best singles include 'Regulate', 'I Shot the Sheriff', 'Smokin' Me Out', and 'My House'. Warren G has also had small acting roles in 'The Show', 'Speedway Junkie', 'Little Richard', 'The Parkers', 'Old School', 'All of Us', and 'BTS American Hustle'.
8. Nate Dogg
Nate Dogg, born as Nathaniel Dwayne Hale, comes from Long Beach, California, and was born on August 19, 1969. He began his career in the rap group '213′ along with his friend Warren G and his cousin Snoop Dogg. He then pursued a solo career, during which he released three studio albums; 'G-Funk Classics, Vol. 1 & 2′, 'Music & Me', and 'Nate Dogg'. In addition to his solo work, he has also collaborated with many well-known artists. These have included Eminem, Dr. Dre, Xzibit, 50 Cent, Snoop Dogg, Warren G, Tupac Shakur, and Ludacris. He is often considered one of the pioneers of West Coast hip-hop. Sadly, Nate Dogg died on March 15, 2011, at the age of 41. He had experienced multiple strokes in the four years leading up to his death and complications relating to this was officially given as the cause of his death.
7. Kendrick Lamar
Kendrick Lamar Duckworth was born in Compton, California, on June 17, 1987. He was raised in this area and began his career in the music industry in 2004. As a teen artist, he worked using the stage name K-Dot. When he released his first mixed tape, it brought him to the attention of Top Dawg Entertainment, an indie record label. In 201, he released 'Overly Dedicated' and this helped him to gain recognition. In 2011, he independently released 'Section.80′, his first studio album. 'HiiiPoWeR' was his debut single and this was included on his first album. Other than working as a solo artist, he has also collaborated with many other famous artists, such as Snoop Dogg, Busta Rhymes, and The Game.
6. N.W.A
N.W.A. is a group from Los Angeles, California, that is best-known for the genres of hip-hop and gangsta rap. Their name is an acronym of 'Niggaz Wit Attitude'. While they are considered one of the most successful and influential groups in hip-hop, they are also one of the most controversial as the lyrics and themes of their music has been known to cause offense. The group was formed in 1986 and originally consisted of Dr. Dre, DJ Yella, Arabian Prince, Ice Cube, and Eazy-E. When Arabian Prince left the group, he was replaced by MC Ren. Their debut album was called 'Straight Outta Compton' and this was followed by 'Niggaz4Life'. In 2016, N.W.A. was inducted into the Rock and Roll Hall of Fame. It was the fourth time they had been nominated for this honor.
5. Mack 10
Dedrick D'Mon Rolison was born in Inglewood, California, on August 9, 1971. He began his career in the music industry in 1992 and adopted the stage name Mack 10. During his highly successful career, he has sold over 11 million records. He first shot to fame when he appeared on Ice Cube's compilation 'Bootlegs & B-Sides' in 1994. The following year, he released his debut solo album 'Mack 10′ followed by 'Based on a True Story' two years later. He went on to release a further six solo albums and four collaborative albums. In addition to his solo work, he was also a member of the group Westside Connection and founded 'Hoo-Bangin' Records'.
4. Dr. Dre
Dr. Dre is another rapper to come from Compton, California. He was born as Andre Romelle Young on February 18, 1965. He began his career in the hip-hop industry in 1984 and has become one of the most successful artists in this genre. Initially, he was a member of 'World Class Wrecking Crew' and then 'N.W.A.' before embarking on a solo career. His debut solo album 'The Chronic' was released in 1992. One of his most famous singles in the 1993 track 'Let Me Ride' for which he won a Grammy Award. Along with his solo career, he has launched the career of many other rappers and has his own record label 'Aftermath Entertainment'. He is the third richest person in the hip-hop industry and has an estimated net worth of $740 million.
3. Snoop Dogg
Snoop Dogg is one of the best-known artists in the hip-hop industry. He was born as Calvin Cordozar Broadus, Jr in Long Beach, California, on October 20, 1971. He was discovered by Dr. Dre in 1992 and featured on Dr. Dre's solo debut 'Deep Cover'. He then also featured in the album 'The Chronic'. He released his own solo album in 1993 called 'Doggystyle' and this was produced by Dr. Dre. His second album 'Tha Doggfather' was released in 1996 and was certified double platinum. Since then, he has sold over 23 million albums in the United States and 35 million albums worldwide. Snoop Dogg married Shante Taylor in 1997 but they divorced in 2004. They realized this was a mistake and remarried in 2008. The couple have four children together.
2. Ice Cube
Ice Cube is a rapper, record producer, songwriter, entrepreneur screenwriter, and actor. He was born as O'Shea Jackson in Los Angeles on June 15, 1969. Although he is best-known for his solo career, he has also been in the groups N.W.A. and C.I.A. Ic Cube has reached a level of success that has made him one of the best-known rappers of all-time. He began his career in the industry in 1984. His debut solo album 'AmeriKKKa's Most Wanted' was released in 1990 followed by 'Death Certificate' in 1991. Both these albums were certified platinum. In addition to his music career, he has had a successful career in the movie industry with roles in many movies. These include the 'XXX' film series, 'Boyz in the Hood', 'Barbershop, Ride Along', and the 'Friday' series of films.
1. Tupac Shakur
Lesane Parish Crooks is better known by the stage name Tupac Shakur. He was born in New York on June 16, 1971. His family moved around a lot during his childhood before finally settling in California in 1988. It was there that he began his musical career. Many people consider Tupac Shakur to be the greatest and most influential rapper of all-time. Originally, he supported hip-hop group 'Digital Underground' as an MC, a backup dancer, and a roadie. He then launched his own career. He is known for using particular themes in his songs, including inner-city hardship, violence, and racism. Tupac Shakur was killed in a drive-by shooting in September 1997 when he was just 25-years-old.
Tell us what's wrong with this post? How could we improve it? :)
Let us improve this post!