If there's one thing that Wesley Snipes definitely brought to the table from the start, it was his versatility. From his earlier dramatic roles to his days as a vampire hunter, Snipes did it all on the screen. No doubt, the '90s and early 2000s were his time to shine, and boy, did he shine bright. It's safe to say that during his peak days, he broke bounds for African-American actors.
Altogether, he is best known for his roles in the Blade film trilogy, King Of New York, White Men Can't Jump, and Passenger 57. Needless to say, his filmography is a mirror of all his hard work and dedication over the years. With that in mind, here is a look at Wesley Snipes' career and life as a whole.
1. He Once Wanted To Be A Dancer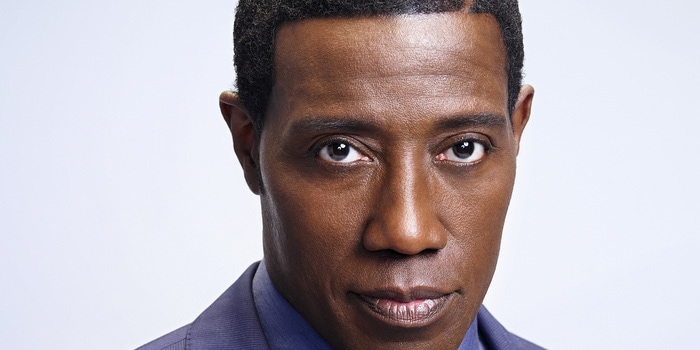 For most, seeing Wesley Snipes as anything other than an actor would be unfathomable. However, before he hit big and small screens alike, he wanted to dance. Even from when he was young, it was clear that Snipes had a flair for acting. He even scored a role in the off-Broadway play The Me Nobody Knows at just 12 years old. However, the Blade actor was still keen on becoming a dancer.
To that effect, he joined the High School of Performing Arts in hopes that he could pursue both acting and dancing. However, it turned out that acting was more rewarding at the end of the day. It wasn't until 1989 that Snipes got his big break in Wildcats, alongside the likes of Goldie Hawn.
2. The Star Almost Played Black Panther
Back in 1990, Snipes almost bagged the role that put Chadwick Boseman, of blessed memory, on the map. According to an interview he granted The Hollywood Reporter, he had several talks with Marvel about starring in the movie. But apparently, script and production issues stopped the project from happening. Thankfully, it wasn't a lose-lose situation for him as he ended up playing another beloved Marvel hero — Blade.
3. He Was Once Arrested For Carrying A Weapon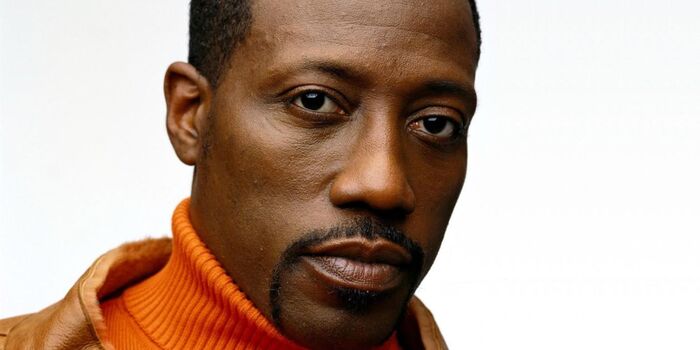 Back in 1993, Snipes was arrested for carrying a concealed weapon. As the story goes, he was out quite late riding his motorcycle when he had a bit of a crash. Sympathetic bystanders rushed to his aid, but that was not without noticing that he was 'packing'. Once the police landed on the scene, they basically ratted him out, and he was arrested. However, it was short-lived, and he was released later on that morning.
4. Wesley Snipes Has A Black Belt In Shotokan Karate At The 5th Degree
When Wesley Snipes was 12 years old, he first began his training in various forms of martial arts. Currently, he holds a black belt in Shotokan karate at the 5th degree, as well as a black belt in Hapkido at the 2nd degree. That's not all, Mestre Jelon Vieira also instructed the star in the art of capoeira. You'd think he'd stop there, but Snipes also knows kung fu, Brazilian jiu-jitsu, and kickboxing. No doubt some of this came in handy when he played Blade.
5. Wesley Snipes Has Had Two Marriages
Wesley Snipes has been engaged twice. His first marriage was to April Snipes, with whom he had a son named Jelani Asar Snipes. He appeared in a cameo role in the 1990 movie Mo' Better Blues. Snipes has since divorced his first wife and got married to the painter Nakyung "Nikki" Park Snipes in 2003. Besides his first son, Snipes has three other children.
6. He Was Raised A Christian But Converted To Islam
As mentioned above, Wesley Snipes was actually raised Christian but found his true fit in Islam in 1978. However, he left the religion a mere ten years later but apparently still held it in high esteem. In an interview from 1991, he revealed, "Islam made me more conscious of what African people have accomplished. It also made me more aware of my self-worth, and it gave me some self-dignity." In an act of support for the Muslim community, he applauded President Joe Biden for lifting the Muslim travel ban in 2021. To that effect, he tweeted, "Goodbye #MuslimBan Peace and Love to my Muslim brothers and sisters."
7. Wesley Snipes Was Also Charged With Intentionally Not Filing Federal Income Tax Returns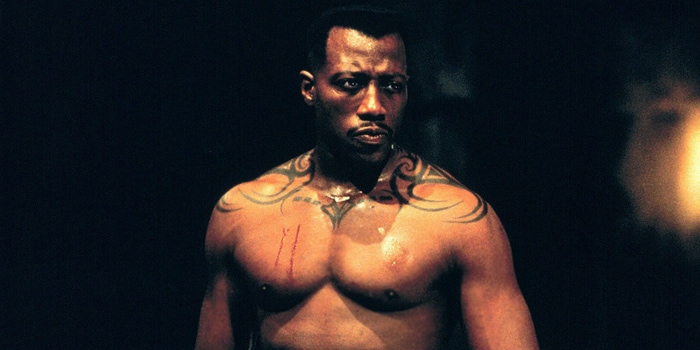 Besides his little kerfuffle with the law involving the concealed weapon, Snipes was once again under the scrutiny of Lady Justice. He was charged with six counts of knowingly missing the deadlines for filing federal income tax returns. But this time, he didn't get a tap on the wrists. The star was convicted of three misdemeanor counts of tax fraud in 2008. As a result, he was sentenced to three years in jail (2010-2013).