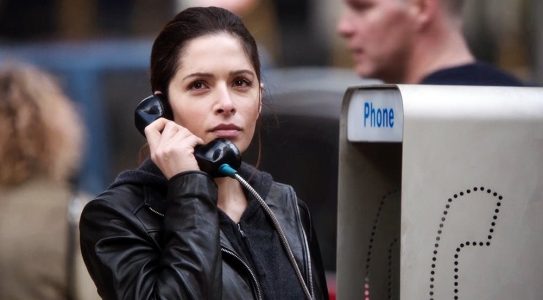 On Tuesday June 21, after five innovative seasons, Person of Interest's number came up, bringing one of television's most underrated sci fi series to a bittersweet end.
At the time of airing, the series finale, titled "return 0" — a programming phrase used at the end of a line of code to signify that everything is fine — had the distinction of being one of only a handful of television episodes awarded a perfect 10.0 rating by viewers on the Internet Movie Database. (Other notable entries to this list have included Breaking Bad's "Ozymandias" and Game of Thrones's recent "Battle of the Bastards" and "The Winds of Winter".)
While fans only received official confirmation of Person of Interest's cancellation in March, after an unprecedented ten month wait between seasons during which the show was left without a premiere date, executive producers J.J. Abrams, Jonathan Nolan, and Greg Plageman have made no secret of their intention to treat season five as their last. This turned out to be a wise decision on their part, with the truncated thirteen-episode season allowing the writers to tie up a number of outstanding plotlines through the clever use of overlapping standalone episodes that is now a hallmark of the series.
Rather than fall victim to the slow limp to the finish line that afflicts some veteran series in their old age, Person of Interest's abbreviated final season was jam-packed with big ideas, from shedding new light on elusive villains ("Sotto Voce"), to raising complex philosophical questions about the nature of perception and reality ("6,741"), to The Machine's evolution into a fully-realised character, with thoughts and fears that are all too human, culminating in one of the show's most stunning reveals ("The Day the World Went Away"). With the notable exception of Camryn Manheim's enigmatic Control, who was last seen in the custody of Samaritan agents in Season 4's "YHWH", the writers left no creative stone unturned, deftly weaving loose threads into a thought-provoking narrative that never fails to entertain or engage.
Despite rumours of a spin-off series or a streaming revival, "return 0" stands on its own as a love letter to the show's loyal fans, treating viewers to one of the most thrilling, emotionally-satisfying hours Person of Interest has ever produced. Crafting a definitive conclusion to a long-running TV series is by no means an easy feat. From The X-Files and Lost, to Dexter and The Sopranos, the television graveyard is littered with groundbreaking series with much-maligned endings. Fortunately, Person of Interest manages to stick the landing, ensuring that just like our heroes on Team Machine, fans got the ending they deserved.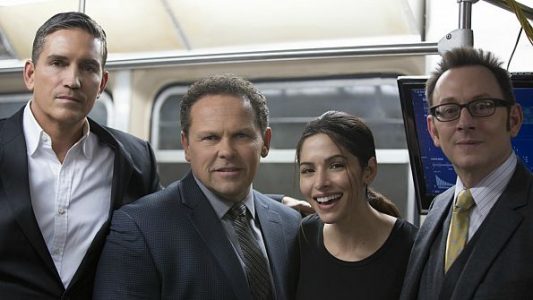 Photos: CBS