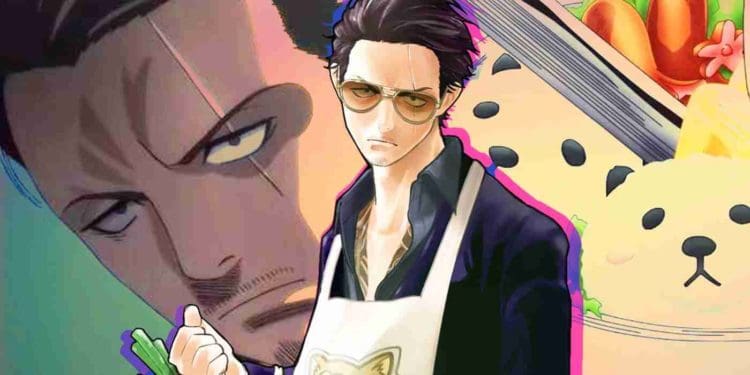 A spin-off from a popular manga series, Netflix's "Way of the HouseHusband" has won many hearts during its brief time on the streaming giant. The film is an adaptation of the Japanese manga series Gokushufudo by author Kousuke Oono and an original anime series. "Way of the Househusband" gives the viewer sympathetic characters while tweaking traditional anime clichés. We see Tatsu, a former yakuza boss, fall in love with a focused career woman Miku in the series. He then gives up his life of organized crime and vendettas to become a househusband. The series humor originates from the clashing of tasks such as buying a DVD for his wife. That is in addition to the divide between years of Tatsu's training aiding, cooking fancy meals, or caring for the family pet. The Netflix series has had its fair share of success. And according to Anime News Network, there's an approval for season 2. What Tatsu adventures are we set to see? Will he meet his former allies and foes as he journeys through house husbandry?
Here's what we can tell you so far:
The Synopsis
In the second season, we expect to see Tatsu continue with his domestic life as a househusband. Of course, we love to see him cook excellent meals for his wife, love on his wife and steer his friends towards a reformed life without violence. However, some of his interactions do not want him to leave his gang life. But he'll have them come around once he makes for them a meal or two. The second season will have you fall in love with Tatsu the more.
What's in the Way of the Househusband Part 2?
The series' episodes show us the day-to-day activities performed by Tatsu. These include grocery shopping, his cook-off with a professional chef, and his obsession with killing a cockroach that has invaded his home. Also, he finds himself in run-ins with the police, who do not believe he's left his destructive ways. We expect more one-off adventures from Tatsu and even more adventures from Gin, who has her intelligence hidden from her owners. In addition, there will be more about Miku's design career and even more about her marriage with Tatsu. Furthermore, both Tatsu and Miku's relatives are likely to make more visits to their homes.
Each collaboration where Tatsu and others are involved is entertaining. He was always agitated, but now he'd instead invest all his energy in making Miku delicious meals she can feast on after work. Tatsu has Yakuza mafia tattoos all over his body and puts on shades on most occasions. His disposition has not changed much, and his everyday actions merge with his previous self and life. Do you notice the scar that runs down from his temple to his chick? While dealing with Tatsu's past, the couple will continue journeying through life. The show is likely to enchant its viewers even more.
Who is in the Cast?
The cast in the first season will likely return for the second season even though they haven't yet signed an extension to continue with the second season.
The cast includes:
Kenjiro Tsuda – Tatsu
Shizuka Itou – Miku
Yoshimasa Hosoya – Torajirou
Uchida Maaya – Cobalt Police
Sugita Tomokazu – Bob
Subaru Kimura – Goda
Satoshi Hino – Miku's Father
Nobuo Tobita – Urita
Naomi Shindou – Miku's Mother
Mutsumi Tamura – Ryouta
Masashi Nogawa – Nagai (Senior Police officer)
M・A・O – Gin
Kimiko Saitō – Chono
Kazuyuki Okitsu – Masa
Kawamura Rie – Ryouta's Mom
Kanemoto Hisako – Sky Police
Junichi Yanagita – Junior Police officer
Jun Fukushima – Yakuza
Hōchū Ōtsuka – Boss
Atsuko Tanaka – Torii Hibari
Ako Mayama – Elizabeth
Jason Marnocha, Keith Silverstein, Billy Kameez, and Barbra Goodson provide additional voices. There's a high likelihood that they'll be part of the cast in season 2.
The release Date
The fans need to wait for a little while for the new episodes after the first five episodes. We'll likely see more in 2022, the earliest. Anime series on most occasions when it comes to production matters need extended lead times. Especially the traditionally animated series take some time. Fans should expect to see more in mid to end of 2022 or early 2023. But even if they have to wait a little longer, it will all be worth the wait. For the little impatient and want more of the Tatsu's and Miku's adventures, check out the English translation of "Gokushufudo: The Way of the Househusband" on 21st September.
Our Take
The Way of the Househusband is an excellent watch. Its tone is genuinely funny, familiar, and warm. It's entertaining to see how Tatsu supports his wife in the daily chores. The support often results in hilarious confrontations between him and the Yakuza members. Of course, they feel he shouldn't have left the organized crime life. The dialogue is believable. Also, the stories never overstay their welcome. They are short and bite-sized. The voices are fantastic as well. It's refreshing to see that the show doesn't poke fun at Tatsu's chosen way of life. The only glaring issue with the show is its animation. Or lack thereof.
Each episode is allocated 15 minutes only, which would be okay if only 15 minutes of animation. Instead, all we get is flash-like animation. It presents to us more of a comic look than an anime series. Overall, each episode is easy to digest, short, and fun. In terms of the animation, it will feel like there are some missed opportunities. But the stories and voice cast are excellent. We also hope to see more of Miku in the new series. She's such a ray of light, and we love to see the support she gets from Tatsu. Also, we get to appreciate how she gets excited about her career.
You'll be happy the series exists. And you'll be glad to meet Tatsu once again.
Tell us what's wrong with this post? How could we improve it? :)
Let us improve this post!