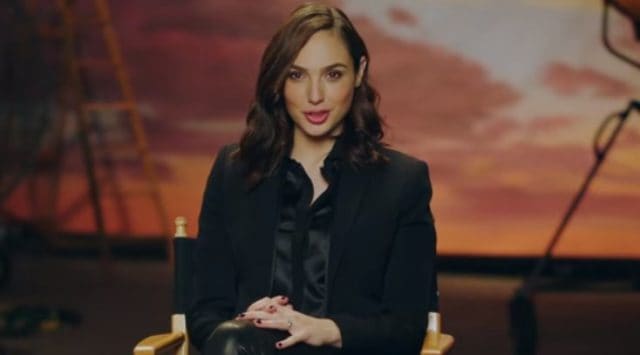 Wonder Woman is nearly in full swing and Gal Gadot wants Regal cinemas viewers to feel special with a 25 second exclusive intro clip to her upcoming film. Before she was Wonder Woman she was Diana, princess of the Amazons, trained warrior. When a pilot crashes and tells of conflict in the outside world, she leaves home to fight a war to end all wars, discovering her full powers and true destiny. Regal shared the intro with Gadot front and center. Gadot says
Hey Regal movie fans, I'm Gal Gadot. In my new movie Wonder Woman opening June 2nd, see the story of how one Amazon princess becomes one of the greatest superheroes of all time. Get your tickets now and see you in the cinemas this June!
Gadot couldn't be happier to play the iconic hero and told the press the best thing about it.
"The best part… somehow I think that I always wished to play Wonder Woman without even knowing it myself. Eight years ago when I just became an actress I used to travel to Los Angeles and take general meetings with different producers, different writers, directors, and they kept on asking me the same question over and over again: 'What's your dream role?' And I kept on saying I'm open to all genres as long as the story is interesting enough, but if you're really asking what would I like to do is show the stronger side of women because I feel that there's not enough stories being told about strong women, an independent woman, and little did I know that five years later I land the part."
Tell us what's wrong with this post? How could we improve it? :)
Let us improve this post!