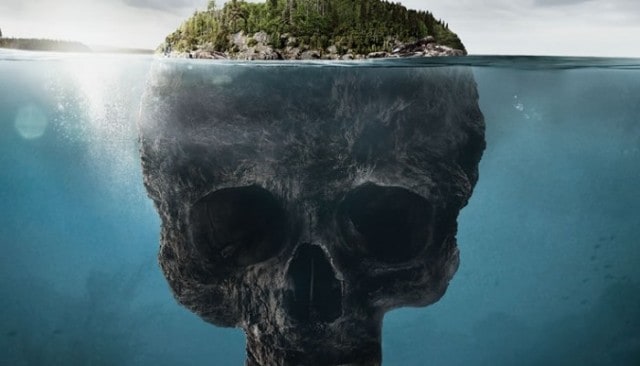 So far, the people behind The Curse of Oak Island have managed to find nothing in spite of the fact that they have had five seasons to do so. This is unsurprising, seeing as how they are far from being the first well-funded expedition to search for treasure at said location even since it came to the attention of treasure hunters. However, the entertainment value of The Curse of Oak Island doesn't lie in whether anything of importance will ever be found or not but rather in the ever more convoluted theories that are being proposed for what the treasure might be based on nothing of substance whatsoever. As a result, The Curse of Oak Island remains worth watching, though there is still the issue of finding the best place to watch it.
Even now, there are bound to be a lot of people who choose to watch The Curse of Oak Island on their TVs. However, said individuals need to remember that they have other options as well, with online streaming of the series being a particularly important example that they should take into mind. After all, online streaming has a number of upsides compared to watching series on the TV screen, meaning that it can offer interested individuals a more enjoyable experience than otherwise possible.
For instance, people can stream the series that they are interested in watching at a time as well as a place of their choosing so long as they have something capable of connecting to the Internet. This provides it with incredible convenience compared to its counterpart, which tends to be a huge selling point for a lot of people out there. On top of this, online streaming is excellent because interested individuals can use it to marathon series in the manner of their choosing instead of watching whatever it is that the TV channel is choosing to broadcast in that instant, thus increasing the choice of the consumer in the process. Summed up, for people who want to have more choice over what they are watching as well as how they watch it, there is nothing like online streaming. As a result, people who are interested in watching The Curse of Oak Island should make sure to consider the online streaming option, which can prove to be the much superior choice to its traditional counterpart.
Where Can You Watch The Curse of Oak Island Online?
Generally speaking, people who are interested in streaming a series online should start by checking out the TV channel that has the broadcast rights. After all, TV channels are perfectly aware of the potential opportunities and risks presented to them by online streaming, which is why they have been getting involved in the action. As a result, it is not uncommon for TV channels are have at least some episodes of their TV series on their website, which can be streamed by interested individuals.
This is the case with The Curse of Oak Island. As a result, the first place that interested individuals should be checking is the website of History, which is the TV channel that broadcasts it. Unfortunately, TV channels do not necessarily offer the complete list of episodes of their TV series, meaning that what interested individuals can find there is often incomplete.
As a result, interested individuals might have to check out various online streaming services to see whether they have their desired TV series on there. This come with a problem in that online streaming services will need interested individuals to sign up at a cost, but depending on their viewing habits, the benefits can be well worth the cost. Whatever the case, interested individuals need to consider another problem, which is that online streaming services are not always available to all of the people out there. Due to this, interested individuals might have to put some effort into finding an option that has what they want while also being available where they live.
For The Curse of Oak Island, interested individuals should check out Sling TV, which is one of the less well-known online streaming services. Besides that, there is Hulu, which should have some seasons at least, as well as DirecTV Now, which can actually be purchased as a separate service from DirecTV.