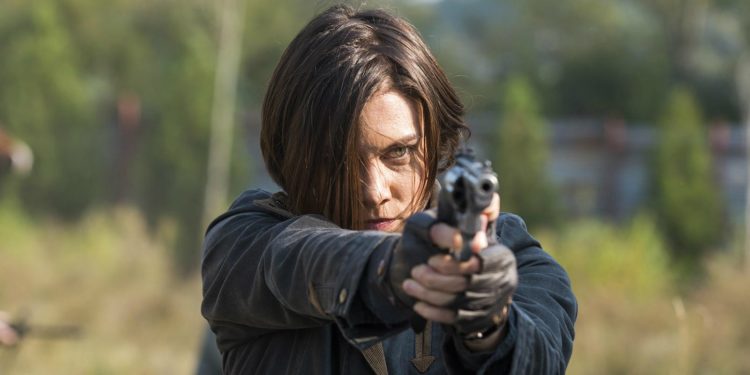 Lauren Cohen has recently been negotiating with AMC over her salary and is now considering leaving 'The Walking Dead'. Instead, she is appearing in a new series opposite Scott Foley. Cohen has played the role of Maggie since season 2 of the zombie series. However, due to a battle over her pay for appearances in the series during the next season, she has not been given a contract so far. Despite the fact that this series has been officially renewed for its ninth season, Cohan has failed to secure a deal with AMC.
However, this has not been a problem for the talented actress as she has become one of the most in-demand actresses of this pilot season. This has led her to actively seek out her next job just in case things don't work out with AMC.
According to sources, the actress' agents are dissatisfied withoffers she has received so far to return for a new season of 'The Walking Dead'. Although she does not want salary parity with her male co-stars, including Norman Reedus and Andrew Lincoln, both she and her agents feel that she deserves a better salary than the offer that is currently on the table from AMC. This has led to a battle that has lasted for months as both parties negotiate a figure.
While Cohan is getting frustrated at the low offers she is receiving form AMC, she does not want to use her search for another series and the pilot season as a bargaining tool that will force AMC's hand. Sources have also revealed that the network is desperate to sign her for the next season and have made aggressive offers in their attempts to secure her.
This is a situation that could have several different outcomes. While onone hand, the situation could result in the actress leaving 'The Walking Dead', it could also lead to her returning for season nine and continuing as a regular in the series. Another option is that she secures a new role elsewhere and simply returns for a few episodes of the new season. The network has so far declined to comment on this situation.
Cohan's new role is in a pilot for a series called 'Whiskey Cavalier'. This pilot is an hour-long comedy-drama that follows the adventures of Will Chase, an FBI super agent who is both tough and tender. The code name of this character, played by Scott Foley, is Whiskey Cavalier, hence the name of the series. Foley will also produce this new drama.
Lauren Cohan is taking on the role of Francesca 'Frankie' Trowbridge. Her character is a CIA operative who goes by the code name of 'Fiery Tribune'. She works alongside Will Chase to head an interagency team.
Although not all the information about this new pilot has been revealed, there are some details that have been made public. Its script is written by Dave Hemingway, who is also serving as one of the executive producers for the pilot. Other executive producers include Jeff Ingold, Bill Lawrence, and Peter Atencio. The latter is also directing the pilot.
Tell us what's wrong with this post? How could we improve it? :)
Let us improve this post!