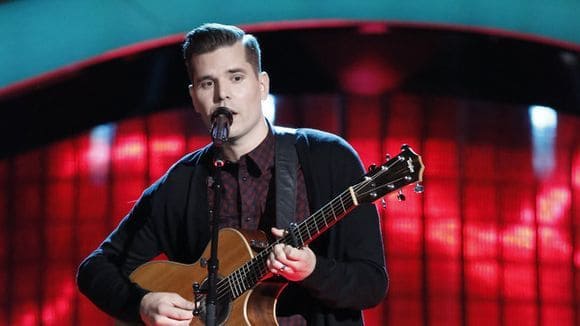 It seems like each year, people eagerly await the return of their favorite reality television or competition shows. Such is the case with The Voice, a show that airs on NBC on Monday nights. It just happens to be that last night was the season 13 premiere, and as expected, there were a few surprises. Furthermore, not all of those surprises came in the form of the two male judges, Blake Shelton and Adam Levine, shouting insults at one another.
Before anything else is discussed, it is important to know that there has been a change in some of the regulars on the show, as Jennifer Hudson is now a judge on The Voice season 13. She joins Blake Shelton, Adam Levine, and Miley Cyrus. It is also worth noting that according to the show, these judges are called coaches but in reality, they are in fact judging the contestants and deciding who they want to be on their team.
The premise of the show is for one of these individuals to turn their chair around first, hopefully getting the contestants they want on their team. If more than one celebrity turns their chair around, the contestant has the option to choose who they want to be coached by.
One of the biggest surprises last night was one of the contestants on the show, a giant of a man that is a former NFL football player. His name is Esera Tuaolo. Most people probably didn't expect much out of him when he first took the stage, as he still looks just like a football player. Whether people should make snap judgments or not, most people don't typically think of someone that looks like they could take out an entire defensive line by themselves as an individual that would have a golden voice. These individuals would be quite surprised.
As soon as he started singing, it became obvious that he has a hidden talent. In reality, he was able to sing with such smoothness and ease that it took virtually all of the coaches by surprise, not to mention the audience. Once he was finished singing, everyone was in for another surprise. This giant of a man, the former NFL star, revealed that he is indeed homosexual. Not that it matters, but it was definitely something that many people didn't see coming. At any rate, he looked like he was completely in his element while he was standing up there onstage and he promises to be stiff competition for the other contestants as the season moves on.
When it was all said and done, season 13 is already shaping up to be one of the most competitive and exciting seasons in recent memory. There is definitely no shortage of contestants, and many of them are quite capable of taking the show and running with it. In reality, it will probably come down to the person that wants it the most. Whatever happens in future episodes, fans can virtually be guaranteed that they won't be disappointed and that there will always be something new and exciting to hold their attention.
Tell us what's wrong with this post? How could we improve it? :)
Let us improve this post!