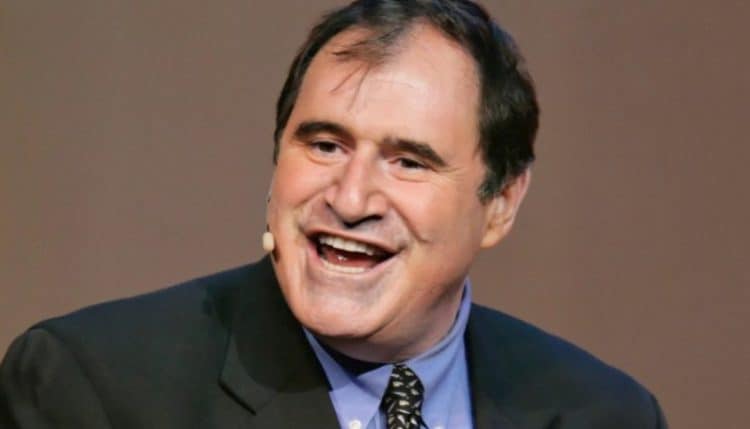 Richard Kind has that type of voice that you just don't forget as soon as you hear it. He can be a fun and witty character or he can put a little extra oomph into his voice and become the annoying, irritating pest that you really hope gets dealt with eventually. Either way he's golden when it comes to acting since he's one of those actors that makes you feel that he's not a really good, bad, or particularly wise character when he's playing them, but is altogether entertaining. His voice roles have been some of his best stuff to be honest though he's a very good live action actor as well. The trick with his voice acting though is that it tends to seem more animated, no pun intended, since he gets to cut loose just a little bit more. It's almost as though being behind the character and not being seen allows him to put a little more effort into it so that people know it's him.
Here are just a few clips to make that point.
Cars
Husbands or wives should be able to relate to this since there's always that one spouse that just doesn't want to ask for directions and will claim that they know exactly where they're at. In this movie he has a very short part but it's still pretty funny since the cars of Radiator Springs, a completely out of the way, forgotten town that hadn't seen anyone in a long, long time are all over themselves trying to be accommodating in their attempts to get the business of these two wandering travelers. Of course all that really happens is that they end up freaking the couple out and driving them off as they can't handle the overly-aggressive residents.
A Bug's Life
In A Bug's Life he has a bigger role since he plays one of the villainous grasshoppers who's really more comical than anything. Molt is the guy that kind of wants to be everyone's friend even though he's supposed to be the bad guy, and at the end of the film he ends up being one of the workers for the traveling circus that tried to pass themselves off as heroic warrior bugs, or were tricked into doing so by Flick at least. Molt isn't a bad guy, he's just highly annoying and tends to be very gullible. He also only gets his respect from the other grasshoppers on account of the fact that his brother is their leader. Of course that only takes him so far as the rest of the group think he's kind of a joke.
Inside Out
Bing Bong is just one of the coolest characters even though he's not possessed of the best judgment in the world. Taking Joy and Sadness through the "shortcut" to the Train of Thought wasn't the best idea and it nearly got them erased in the process. But despite his rather poor reasoning skills Bing Bong was still there for Riley when she needed him and he was there for Joy and Sadness at just the right time. If not for Bing Bong they might have been stuck in the maze and never managed to get back to headquarters. Plus Bing Bong's tale and his final disappearance was an important part in Riley's life as it signified letting go of something from her childhood and finally stepping fully into her adolescence. It's kind of a painful moment when Bing Bong finally disappears because a lot of us can remember the moment we finally started growing up, and the things we lost or had to give up.
Richard Kind has been in so many different productions it's hard to name them all, but his voice work has always been just as sound as his live action roles and to be honest it's just as fun to listen to him talk since he gets so into his roles. There are times when his voice can be a bit pitched and whining but that's usually because it's what the character calls for and as a professional he knows just how to turn up the quality that the director wants in order to make the character perfect. Voice acting is fun to consider since a lot of the actors, if you watch their interviews, tend to play with the voices they'll use and do their best to come up with a different variation of what one character might sound like versus another. Richard doesn't do that. In fact he seems to make it a point to use his regular voice as much as possible and for all that some of his characters sound exactly the same they still come off as notably different just because of their appearance and their role in the movie.
That's some serious talent even if it seems like he might just rely on the appearance of the character.