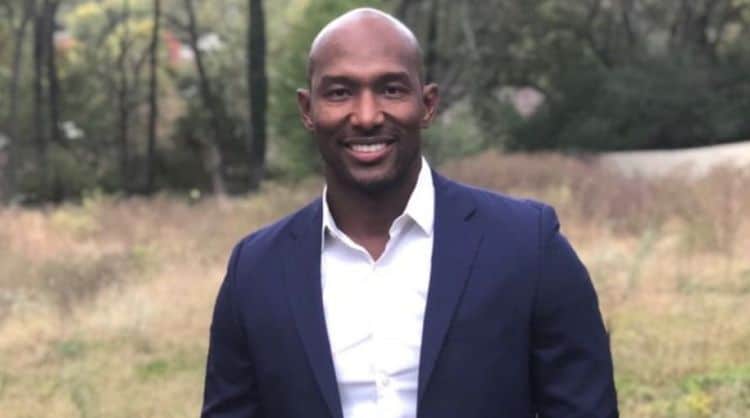 Martell Holt made it big as a reality star, but it's not his only job. He's a newly single dad, and his life has changed dramatically in the past few years. He and his wife, Melody, of more than a decade, created a successful custom home building business, but their marriage went through some rocky times when his wife found out he'd been seeing another woman behind her back. They became reality stars when they were featured on "Love & Marriage: Huntsville," and their lives were torn apart as she decided to ultimately file for divorce after he told her that the mistress he'd promised his wife he'd stop seeing was pregnant. Now he's a single father with four little ones, and we have a feeling his life is looking a little different.
1. His Kids are Young
His oldest is nine and his youngest just celebrate her first birthday in December. It's been a rough year for the couple who welcomed their first baby and then ended up without their marriage before their little one was a year old.
2. He's A Big Fan of Order
He's a father of four, so he runs a tight ship with a lot of focus on order. As the parents of four, my husband and I get this completely. You have to have rules, boundaries, and you have to have a consistent schedule for everything to run smoothly (and, no, it's not hard to do). He has a schedule, and they all work well within the boundaries he sets as a father.
3. He Recognizes Their Hurt
This was the first time the family didn't spent the holidays together, and he's very adamant that he feels that they were not right. The kids are hurt and confused and they are not all right with the way things are going in their lives, and that's understandable. Their mother left, and things are difficult for little kids to understand.
4. He Cheated
Before you feel too bad for him about his wife leaving him, you should understand that he spent more than five years of his marriage with another woman. Her name is Arionne Curry. He met her at a party, and they began dating behind his wife's back. Except, she didn't even know he was married for nearly a year, according to Martell. However, he eventually told her and she decided to stay with him because she was already in love with him.
5. He Did Not End His Affair
Upon learning of his five-year affair with Curry, however, his wife decided to work on their marriage. She was under the impression that he was done with his mistress and they were over, and that he was focused on their family being back together. They built businesses and had four kids together, so she wanted to work through the hurt for their family. However, he did not end his relationship as he told his wife. In fact, he ended up getting his mistress pregnant in the meantime – according to his wife, that is.
6. He's Accusing His Wife of Having an Affair, Too
Martell is claiming he is not the only unfaithful one in their now-finished marriage. He says his wife had two abortions during their marriage, and that leads him to believe that those were not his babies. He wants to know why she'd terminate two pregnancies if they belonged to them together. He also accuses her of sleeping with her own divorce attorney.
7. They Were College Sweethearts
This was a couple who was just destined to be together. They were college sweethearts who fell instantly in love with one another. They both became teachers, but they knew they were destined for more. They left their teaching jobs to build an empire, and they were more than successful. They had a net worth of more than $1 million while they were still in their 20s.
8. He's Gotten His Mistress Pregnant Before
Rumor has it that Martell's mistress has been pregnant before, but that she made the decision to terminate because she didn't want the drama. Well, when you find out your boyfriend is married and you choose to stay with him behind his wife's back for nearly five years, we'd say that having a baby with him would be a little dramatic – and vastly unfair to the child who will grow up without a real family due to his or her mother's and father's lack of responsibility.
9. He May or May Not Be With His Mistress
No one knows whether they are together or not at this point. They don't show that they are together, there were many rumors that their relationship was a little rocky (but, honestly, how is it not rocky when you're married and you both know it?), and that she would have given birth at some point at the end of 2020. No one knows.
10. He'd Like to Have a Good Co-Parenting Relationship
For the sake of their kids, we all hope that they are able to co-parent with maturity. We hope they respect one another as the other parent of their children, that they do not utter negative words about their kid's other parent, and that they make things work out so that their kids are first. It's the only way.