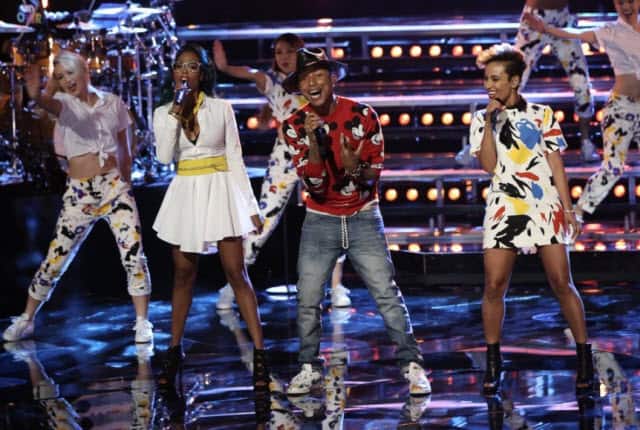 I've been watching NBC's The Voice for the past four seasons. Each season I've felt like I've had a good idea of who was staying and who was getting the axe particularly as the numbers were whittled down. Last season, for example, there was no doubt that Tessanne Chin was winning the season with a few episodes left. However, there's always one elimination that shocks you (i.e. Matthew Schuler). Well, the same happened last night…
On Tuesday night's elimination show, eight contestants became five contestants and one of the three that will not be returned really surprised me. The Voice changed up its gameplan by revealing which singers were in the top 4 and which singers were in the bottom 4. The bottom 4, like all other eliminations, would have to sing for a live save.
There were a couple performances before the bottom 4 were announced. Audra McLaughlin, Jake Worthington, Kat Perkins and Kristen Merlin put on a group performance of The Band Perry's "Chainsaw". Followed by Christina Grimmie, Delvin Choice, Josh Kaufman and Sisaundra Lewis belting out Disclosure's "Latch". Then the bottom four were revealed – Lewis, McLaughlin, Perkins and Choice.
The live performances went off – Team Blake's Sisaundra Lewis performed Aretha Franklin's "You Make Me Feel Like a Natural Woman". Audra followed with The Band Perry's "Done". Levine's Kat Perkins showed her chops with Heart's "Barracuda". Finally, Delvin Choice belted out Bruno Mars "Beautiful Girls".
And the winner is – Kat Perkins! Amazingly, Sisaundra Lewis had the lowest amount of votes. There are now 5 singers left and 4 coaches alive, which is awesome. The show continues next Monday at 8 PM on NBC!
[Photo via Trae Patton/NBC]