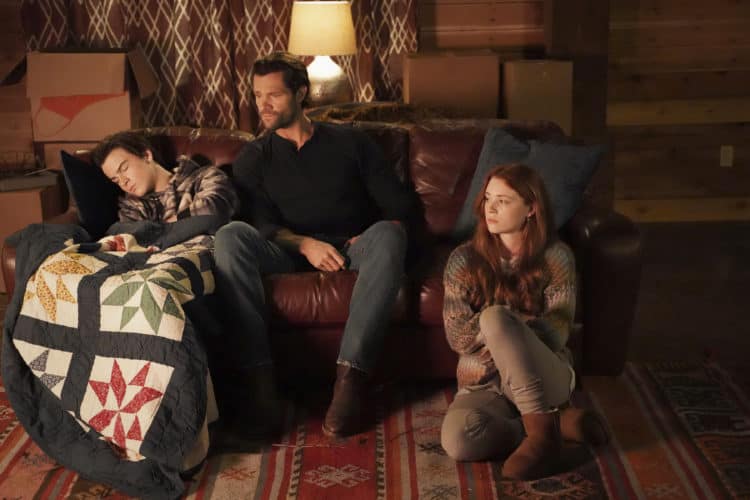 Violet Brinson is not just a talented actress. She's a sister and a daughter, a friend, and someone who wants to make a big difference in the world. She's taken the world of acting by storm, and she has a huge fan base who want to know more about her. What is she like? Where did she come from? We have all the answers you've been looking for right here, and we thought we might take the time to share a little bit about the talented actress with you.
1. She's From the Midwest
Violet Brinson was born and raised in Oklahoma. It doesn't get more Midwest than that, in our opinion. There's no hurricanes. There are no tropical storms and storm surges and hurricane days to worry about. Sure, they have things like tornadoes that the rest of the world is grateful we don't deal with on a regular basis, but no hurricanes.
2. She's Very Close to Her Sister
She and her sister, April, are very close. They are so close, in fact, that they even play sisters and friends in the HBO drama "Sharp Objects," together. They are so close in real life that it was only natural for them to take on these roles together when they were asked to do so.
3. She's Melodramatic
We can absolutely verify this, too, because her sister said so. She called her both thoughtful and passionate alongside melodramatic, however. It's a sister thing. You can say what you want to your sister because you know her better than anyone. It's sweet.
4. She's in a New Series
It was announced back in 2020, but the 'rona had a big change to make in the world of production and new shows, and things like such. However, "Walker," is the new show that is all over CBS right now, and she's got an integral part in the series. She's the daughter of "Walker," and she's not happy with her dad or her life. She's taking this role and making it amazing, and we are here for it.
5. She's Very Young
She's so good at all she does on screen that many people forget how young she is. The actress is only 17. She was born on February 28, 2004. How exciting for her to get to say she's going to be 18 this year, which is a huge birthday to celebrate.
6. She's Doing All Right
Not many people are going to write home about a $200k net worth, but you will when you're not even a legal adult. She's still technically a child, but she has a net worth more than most everyone her own age. She's proud of that and her hard work, and there is only evidence she will continue to amass an even large net worth as she continues to work.
7. She's a Dog Lover
She has a dog, and she likes to share photos of her dog. She's kissing her dog while lying on her yoga mat. She's in bed with her dog at 9 pm calling herself cool and saying she's tired (oh, honey, we are all tired by 9 pm). She's definitely a dog lover, and we love that.
8. She's Your Typical Teen
She might be a famous actress, but she's just like every other teen in the world. She takes photos of herself doing silly things and posts them online. She uses short captions, she loves her friends, she hangs out doing fun things for kids her age. She's clearly enjoying life, and it's clear to us that life enjoys her right back.
9. She's Relatively Private
While she doesn't hesitate to share on social media, she's clearly a young woman who values her own privacy. She doesn't share too much, so it's not entirely easy to get to know her. She has a few things on her mind that she tends to share on occasion, but she doesn't delve too deeply into anything that she's not ready to share with the world. We hope she holds on to that as she gets older and more famous.
10. She's the Younger Sister
She and her sister are both actresses, and they are very close. But, April Brinson is her older sister by approximately three years. She's slightly older, she's just as adorable, and she seems like just as much fun. These two obviously had a good childhood with a loving family if their bond and their playful personalities are any indication.