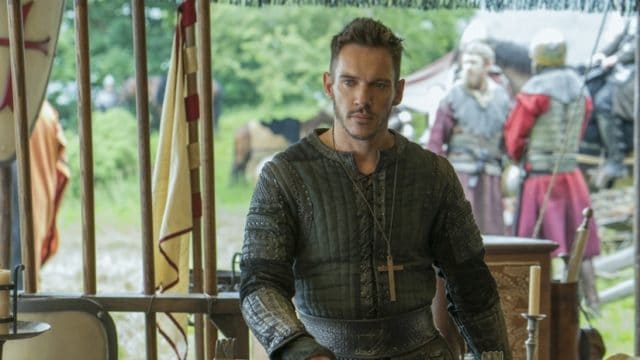 Season 5 of Vikings started up on November 29. This season is interesting in that it will be serving as a start-over of sorts for the series as a whole. After all, Ragnar Lothbrok was killed in Season 4, which resulted in his sons launching a successful invasion of England at the head of the Great Heathen Army. Furthermore, there is a sense that his contemporaries are seeing their stories coming to a close as well, though it remains to be seen whether that feeling will turn out to have been either predictive or nothing but false expectations. Whatever the case, Season 5 promises to be even more important than most, seeing as how it will set the course of the series as a whole from this point forward.
What Happened in the Premiere of Season 5 of Vikings?
For the most part, the first episode of Season 5 of Vikings served as a setup for sorts for the rest of the season. Partly, it provided a more in-depth look at some of the characters, and partly, it set some events into motion that could have interesting outcomes further into the future.
First, there are clear tensions between the sons of Ragnar. Bjorn has headed out towards the Mediterranean. In contrast, Ivar has managed to convince the rest of his brothers to continue campaigning in England, which is rather remarkable considering that it hasn't been that long since he killed Sigurd in a moment of blind rage. Granted, Ivar seems to be sincere in his mourning for his murdered brother, but that doesn't change the fact that he was the one who threw the axe whether it was intentional or unintentional. As a result, it will be interesting to see how the relationships between Ivar and his brothers continue to change, particularly since Ubbe is showing signs that he has taken up Ragnar's interest in settling in new lands as well as Ragnar's more curious and inquisitive side.
Second, other characters had their moments as well. For example, Floki has headed out on a ship that is sized for a single person, with the result that he lands upon a place that he believes to be Asgard. Furthermore, there is a new power in the Saxons in the form of Bishop Heahmund, who blends pious certainty with remarkable hypocrisy. Finally, there is a curious moment with Lagertha, who has the chance to kill Harald but lets him live, with the result that he manages to escape with Astrid before proposing to make her the Queen of Norway.
What Have People Been Saying?
Overall, the first episode of Vikings seems to have been a solid start for the rest of the series, which was important if it wants to remain successful in spite of the loss of its central character. However, it remains to be seen whether the rest of the season will be able to build upon the foundations that it laid, which will be what really determines the ultimate outcome. With that said, the indications suggest that interested individuals will have a great time finding out what the rest of the season look like.
Tell us what's wrong with this post? How could we improve it? :)
Let us improve this post!