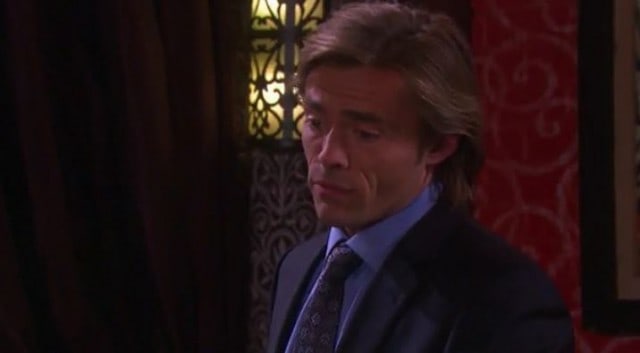 On Tuesday's episode of Days of Our Lives, expect to see family drama all over the place. It all begins with the storyline most everyone is excited to discuss; Victor's reunion with his long-lost brother. Deimos has been released from prison and he has a score to settle. He was wrongly accused and sent away, and we suspect that it's because Victor wanted him right where he was. He begins to provide some details over what happened between the two of them as Tuesday's episode airs.
Of all the people to speak with, Victor chooses Maggie. It might come as a shock to some, and not to others. Either way, though, what's important here is that we will finally learn what it is that caused such hatred and willingness by one brother to send another to jail. After all, these two are brothers and it takes a sordid past to put them in this type of position. On that note, how much of what Victor is telling Maggie on Tuesday is actually real? How much of this story can be believed, and how much of it is completely fabricated so that Victor can have people believing what he wants them to believe?
It's our sneaking suspicion Victor has ulterior motives in sharing his sordid tale with Maggie, and we aren't sure any of them are very good. He's already stabbed his brother in the back at least once, and we know that means he's not going to hesitate when it comes to doing the same thing a second time. As they say, though, "Food me once, shame on you. Fool me twice, shame on me." We get the impression from Demios that he's not the kind of person who is allowing anyone to fool him twice.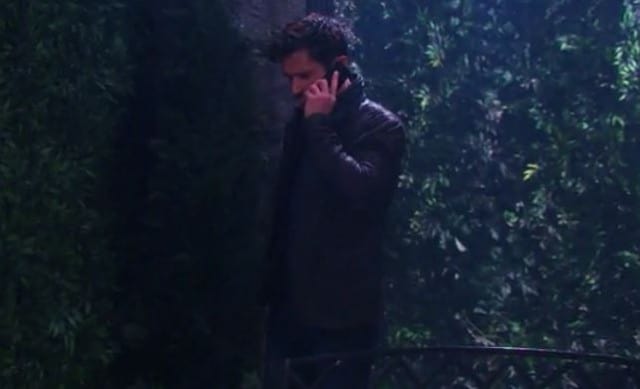 Steve has been on the fence regarding Ava and the little boy she claims is his. She wants his help to find her son before her leukemia takes over and kills her, and she wants Steve on board. He's not entirely convinced he is the father of her little boy, but he feels some desire to help her find the boy. However, he also feels a bit betrayed over the fact that Joey is spending time with Ava, and he wants to know what is going on. We want to know if he knows about Kayla and the fact that Ava slammed her in the head with a candlestick and left her in her hotel room? Wil Kayla make it to D.C. in time to testify about giving a heart away without permission, or will Ava win this particular battle?
Either way, Steve is ready to know the truth and he seems confident he can get it from Ava, despite the fact that she has not yet made any attempt to tell the truth about anything else. We have to go with no; good luck to Steve finding out what's up between Joey and Ava because Ava is a source as unreliable as they come.
Claire is doing everything she can to ensure that Belle and Philip have no chance. She creates a highly unlikely partnership and camaraderie with Shawn, working him as best she can to ensure that he and Belle end up back together. She's still struggling to accept the newfound romance shared by Belle and Philip, and she's not about to let this romance continue.
Hope has already confessed to murder, convinced the world that she has done it in self-defense and seems to have gotten away with it all. Will she, though? There is a small chance that there was a hole in her story somewhere, like the fact that she waited so long to come forward to confess to the killing, and we think it won't be long before Salem police are able to figure out that she might not be telling the whole truth. It seems that Tuesday will show us Hope getting away with murder, literally, and carrying on about her life. There's a bit of romance in her future, too, so that lends to the fact that she's not in any immediate trouble for her very troubling former actions. Once again, Tuesday will be yet another day in their lives filled with drama and confusion.
Photo Credit — YouTube
Tell us what's wrong with this post? How could we improve it? :)
Let us improve this post!