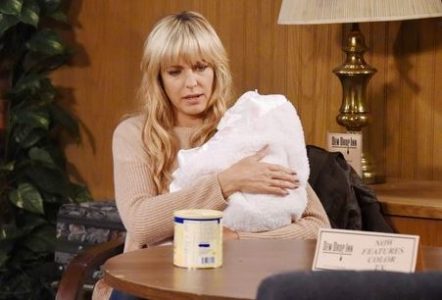 Days of Our Lives fans know Nicole has been going through some serious stuff in the past few months. She's had the worst time of her life, and it doesn't seem to be going away. She cannot seem to catch any sort of break, and it's been a rough go for her. Now she's finally getting a little bit of what she deserves, though, and it's working out well for her. She's got her baby back in the coming days, she's not going to jail, and her friend isn't keeping her life away from her anymore.
She's in a much better place, and she's ready to go. But will she depart the show in the coming weeks with a good pace in life? Or will she end up in a messy situation in which she cannot even get her life together in anyway? We just don't know where she stands or what might happen, but we do know she's got a lot to offer in terms of a future.
There's no official word yet whether she will die or move out of town or whatever. She might just have a long go of it in terms of taking time off and showing up again sometime in the near future. She has a baby to care for now, so we just hope her time away from the show is going to be good time she can use to stay where she needs to stay. She's got so much to live for now, and we hope writers don't decide to kill her off. She should get a little more than that from them.