English Actress Vanessa Kirby began her career as a stage actor Before transitioning to on-screen roles. Although she has raked up acting credits in film and television over the years, Kirby has admitted her undying love for stage acting. Born and raised in Wimbledon, London, England, Kirby's acting versatility has seen her take on a wide range of roles.
In Ridley Scott's epic historical drama Napoleon, Kirby plays Empress Consort, Empress Joséphine, the first wife of Napoleon (played by Joaquin Phoenix). Although not a stranger to portraying historical figures, fans and admirers of Kirby know she'll do justice to the character as always. These are Vanessa Kirby's standout performances before Napoleon (2023).
The Crown (2016–2017, 2022)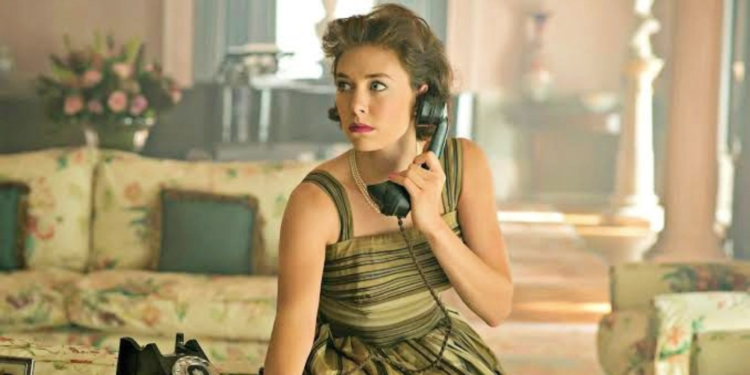 Vanessa Kirby was part of Netflix's award-winning historical drama The Crown. With the series based on the reign of Queen Elizabeth II, Kirby was introduced in season 1, portraying Princess Margaret, Countess of Snowdon. For the unversed, Princess Margaret was the younger sister and only sibling of Queen Elizabeth II. As part of the main cast, Kirby played the character in seasons 1 and 2. She also made guest appearances in season 5.
With the series following the life of Queen Elizabeth II, older actors portrayed Princess Margaret throughout the series' run. Actress Helena Bonham Carter portrayed the character in seasons 3 and 4, while Lesley Manville played the character for most of season 5. Kirby was nominated and won the Best Supporting Actress award at the 2018 British Academy Television Awards. She also received her first Primetime Emmy Awards nomination for Outstanding Supporting Actress in a Drama Series for her performance.
Kill Command (2016)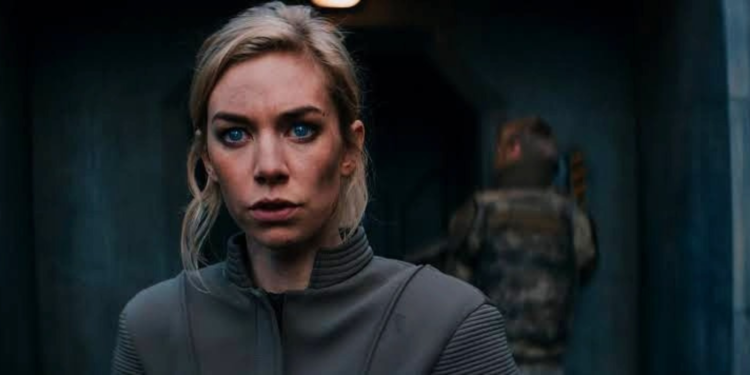 Kill Command is proof that low to moderate-budget films can still compete with larger-budget films. Received with mostly positive reviews from critics and audiences, Kill Command is a British science fiction film that centers around the dangers and adaptation of Artificial Intelligence. Vanessa Kirby, playing the cyborg Katherine Mills, was cast as the film's protagonist. Although the movie didn't get the necessary publicity and hype, it's a must-watch for fans of Kirby and science fiction.
Mission: Impossible Films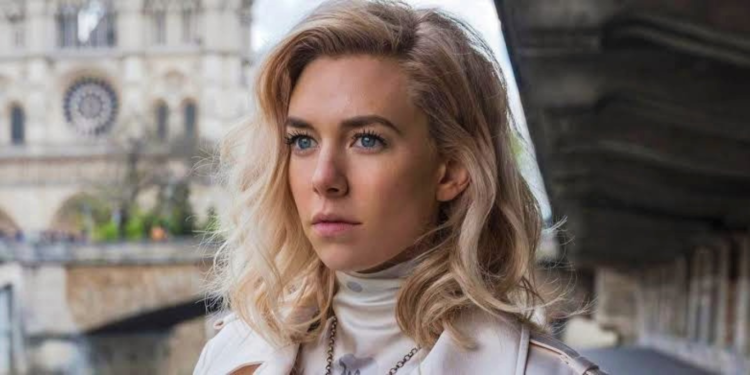 Vanessa Kirby joined the cast of the Mission: Impossible film franchise in 2018. She was cast as Alanna Mitsopolis/White Widow in the sixth installment film, Mission: Impossible – Fallout (2018). The character is an arms dealer and daughter of Max Mitsopolis, a longtime deceased foe of Ethan Hunt (Tom Cruise). Alanna Mitsopolis/White Widow is the second antagonist in Fallout (2018). With Kirby reprising the role, the character becomes the main antagonist in Mission: Impossible – Dead Reckoning Part One (2023). With its sequel already filming, Kirby will also appear as the character in Mission: Impossible – Dead Reckoning Part Two (2025).
Fast & Furious Presents: Hobbs & Shaw (2019)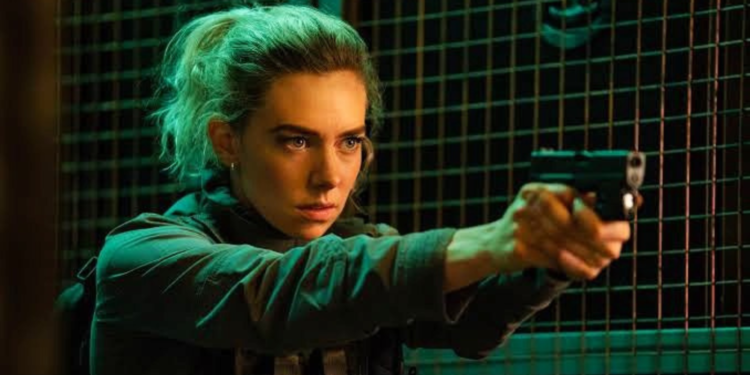 Mission: Impossible isn't the only successful film franchise Vanessa Kirby has starred in. She joined the cast of the Fast & Furious franchise in the 2019 Fast & Furious Presents: Hobbs & Shaw, playing Hattie Shaw, an MI6 field agent and younger sister of Deckard Shaw (Jason Statham) and Owen Shaw (Luke Evans). After injecting herself with the virus to stop Brixton Lore (Idris Elba) from getting it, she works with her brother Shaw and Luke Hobbs (Dwayne Johnson) to remove it and save the world. Unlike her brothers, the character has only appeared in Fast & Furious Presents: Hobbs & Shaw (2019).
Pieces of a Woman (2020)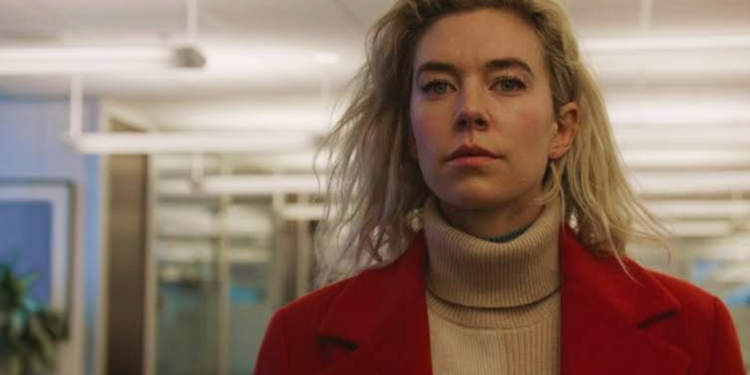 Hungarian director Kornél Mundruczó's drama Pieces of a Woman (2020) has been Vanessa Kirby's most nominated performance in her acting career. Starring alongside Shia LaBeouf and Ellen Burstyn, Kirby plays a grieving mother who loses her child at birth. The film, as well as Vanessa Kirby, received lots of praise from critics. For her performance, Kirby received her first Academy Awards nomination for Best Actress. She was also nominated at the 2021 British Academy Film Awards, Critics' Choice Movie Awards, Golden Globe Awards, and Screen Actors Guild Awards. However, Kirby won the Volpi Cup for Best Actress at the Venice International Film Festival.
The World to Come (2020)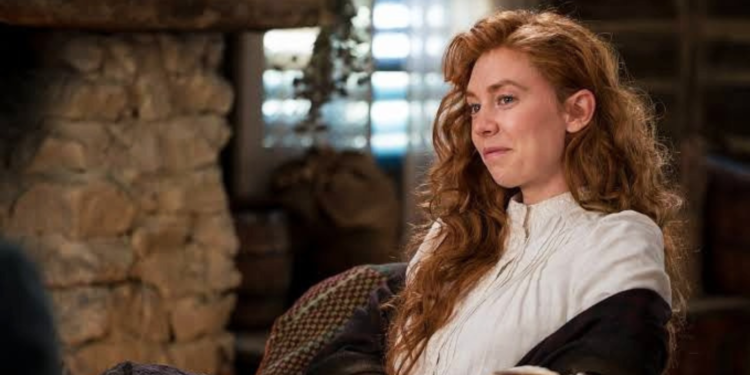 The World to Come was Vanessa Kirby's second and last released film of 2020. Set in the mid-nineteenth century, the story follows the bond, friendship, and sexual affair between two neighbors and wives. With British-American actress Katherine Waterston playing Abigail and Casey Affleck playing her on-screen husband, Dyer, their world is changed when a new couple arrives in their isolated neighborhood. When they first meet, Abigail is immediately drawn to Tallie (Vanessa Kirby). The two grow increasingly close and fond of each other, much to the chagrin of their husbands, Dyer and Finney (Christopher Abbott). Kirby was nominated for British/Irish Actress of the Year at the 2021 London Film Critics Circle Awards for her performance.
The Son (2022)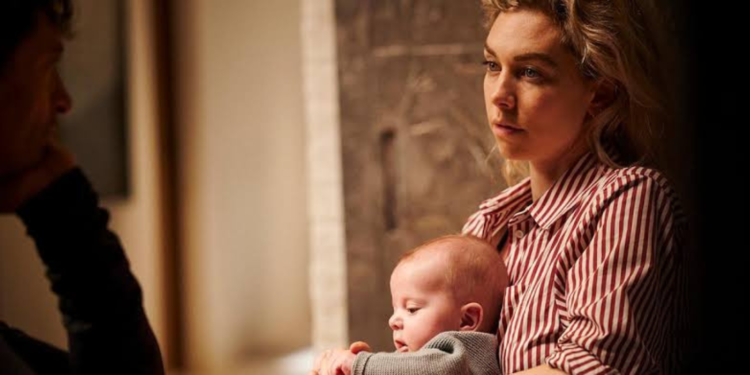 Vanessa Kirby plays a supporting character in the star-studded cast of Florian Zeller's drama The Son (2022). Kirby plays the second wife, Beth, to Hugh Jackman's character, Peter Miller. The Son focuses on the themes of a broken home and its consequences, as well as depression and trauma. Peter is remarried and happily raising his newborn son with his second wife, Beth. Things change when his ex-wife, Kate Miller (Laura Dern), shows up unannounced with his 17-year-old son, Nicholas Miller (Zen McGrath). Absent and away from Nicholas for most of his growing years, Peter reluctantly allows Nicholas to live with his new family. Struggling with depression for a lack of family love and father, Nicholas' actions will have a long-lasting impact on his father, Peter. Anthony Hopkins plays a minor role as Peter Miller's father, joining Vanessa Kirby and other actors in delivering an amazing performance.
Tell us what's wrong with this post? How could we improve it? :)
Let us improve this post!