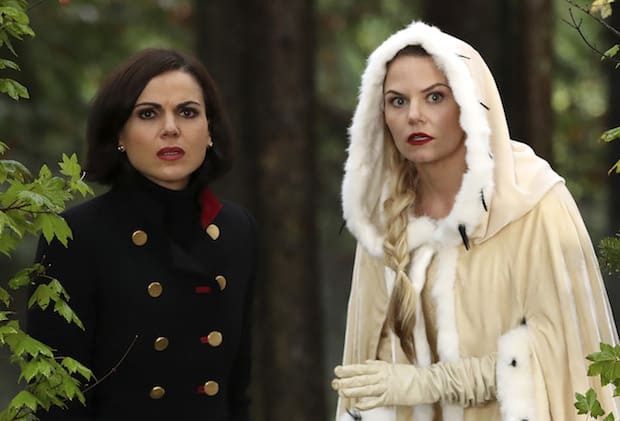 It's hard to pinpoint it, but it seems ever since Glee started airing that musical episodes on shows have been increasing. It appears that Once Upon a Time is going to be getting into the mix this spring. During season 6 there's a a solid chance you just might see Snow White's dwarfs singing. Instead of just dramatically making her point, the Evil Queen may very well sing it making it that much more effective.
It's a logical move for the series considering they've brought on so many new characters in the last few seasons. When you've got characters from Frozen, The Little Mermaid, Aladdin and other musical Disney features, it's only inevitable that a song is going to break out at some point. According to TVline:
As for who all would step up to the proverbial mic, "We all sing," Once lead Jennifer Morrison told E! Online back in 2011 when asked about the possibility of a musical outing. "Josh Dallas, Ginny Goodwin, me…. I don't know if Robert Carlyle sings; he probably does. I feel like we have a lot of musically inclined people in the cast. We'll see!" Indeed.
Once, of course, won't be the only musical lark in town this spring: The CW's Supergirl/The Flash crossover will find the superfriends battling the Music Meister while breaking out in song, in a two-parter airing March 20-21.
It's hard to believe that the interview took place all the way back in 2011. But apparently that sentiment holds true. Not only will we get a musical episode but we'll get to see what kind of singing chops the cast has. Then again, they could always just lip sync.
The show's season 6 is slated to return March 5th.
Image via ABC