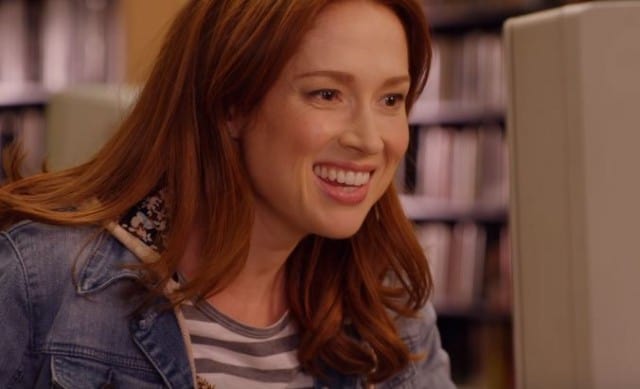 Unbreakable Kimmy Schmidt Season 2 hits Netflix next month, and the streaming giant has just released the first trailer for the show's highly anticipated second season. There's not too much story to be found in this nearly two-minute video, but if you enjoyed the wacky and wonderful brand of humor that could be found in the first season of this Netflix comedy, then I'm guessing you'll find a lot to love in this trailer, too.
So what can fans expect in Unbreakable Kimmy Schmidt Season 2? Well, for starters, it appears that Kimmy will be getting a new job working at a Christmas store that's open all year round. Additionally, she will also be starting therapy, meeting a potential new love interest, and getting into trouble with old friends (some of this trouble might be a byproduct of "nose candy," which sounds "harmless" to Kimmy).
Plus, Jacqueline begins dating again after divorcing her husband, and Titus remains as fierce as ever, dancing at the subway station and giving Kimmy some much-needed advice. Not to mention, there's a moment in the trailer involving a rabbit and cat that put the biggest, dumbest grin on my face, and I hope you all enjoy watching it as much as I did.
Unbreakable Kimmy Schmidt Season 2 arrives on Netflix on Friday, April 15. Check out the trailer for the new season, along with Netflix's description for it, below:
She's making the world a #hashbrown Kimmier place. Watch Season 2 on Netflix April 15.

Ellie Kemper stars as Kimmy Schmidt, a woman who escapes from a doomsday cult and starts life over in New York. After living in a cult for fifteen years, Kimmy decides to reclaim her life and start over in New York City. Armed with just a backpack, light-up sneakers, and a couple of way-past-due library books, she's ready to take on a world she didn't even think existed anymore. Wide-eyed but resilient, nothing is going to stand in her way.

Created by Tina Fey (30 Rock) and Robert Carlock (30 Rock), who serve as executive producers with Jeff Richmond (30 Rock), Jack Burditt (30 Rock, The Mindy Project) and David Miner (30 Rock, Brooklyn Nine-Nine).
[Photo via YouTube]