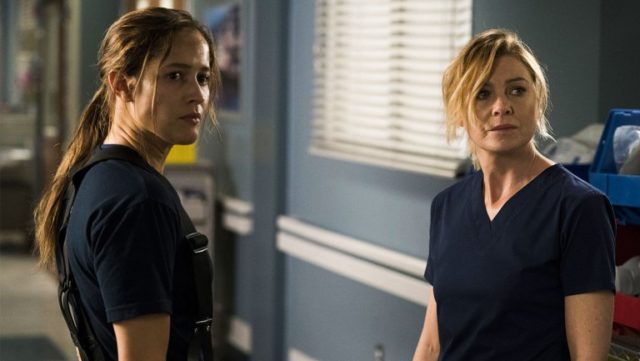 Just when you think you can't squeeze in any more shows into your schedule, we bring you March 2018! Below you will find the most comprehensive list of New television shows premiering this March on network, cable, and streaming services. TVOvermind has your first look at every new show, in calendar form. Be sure to bookmark this article so you'll know what to tune in for and when. The most promising in the wave of spring premieres include the long-awaited origin story of Superman's home planet, several great new comedies, and Josh Radnor's return to network television.
-A.P. Bio (March 1-NBC)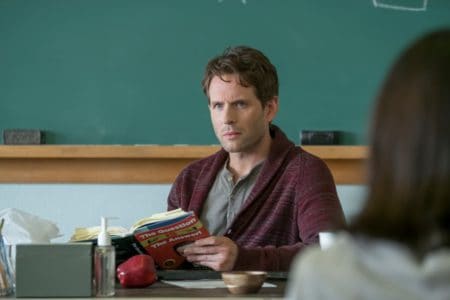 Biting, inappropriate, and unapologetic. That is new A.P. Biology teacher Jack Griffin in three words. Jack is a disgraced ex-Harvard philosophy professor banished to his hometown of Toledo to teach high school students. Instead of teaching them a subject he doesn't know, Jack makes his mission his students' mission: to destroy his nemesis. But in his own strange way, Jack does have something important to teach these kids-how to be functional people, not just robotic students. In addition to the sneak peek NBC offered after the Closing Ceremony of the Winter Olympics, the first three episodes are available for streaming online and on the NBC app.
-Hard Sun (March 7-Hulu)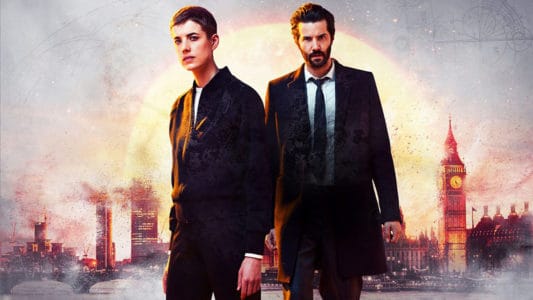 BBC One and Hulu come together to tell the story of two newly partnered detectives who try to solve a murder. But with the victim they find evidence of "Hard Sun". This is the name of an extinction event that will wipe out a large population of the planet. Once they discover this information, they have different opinions on how to handle it, if they even can. One detective is corrupt, the other is incorruptible, but they both have the same goal-to survive.
-Life Sentence (March 7-The CW)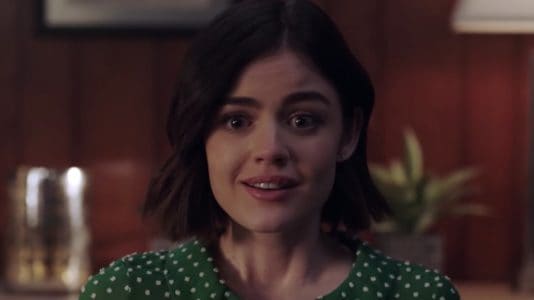 Pretty Little Liars star Lucy Hale plays a long-time cancer patient who has always lived her life like there is no tomorrow. As a terminal cancer patient, it's what she expected. She is thrown for a loop when her doctor tells her that she is completely cured. But the reality of living an ordinary life is tougher than she thinks, especially when she finds out all of the family secrets that were kept from her while she was sick. Now her actions have consequences, her fears are more basic and long-term, and future has possibilities, good and bad.
https://www.youtube.com/watch?v=in3OecHvWXQ
-*Heathers*
Previously scheduled to premiere March 7 on Paramount Network, the reboot of the hit 1988 film will be delayed until later in the year. Below is the network's statement on the postponement.
Paramount Network's original series "Heathers" is a satirical comedy that takes creative risks in dealing with many of society's most challenging subjects ranging from personal identity to race and socio-economic status to gun violence. While we stand firmly behind the show, in light of the recent tragic events in Florida and out of respect for the victims, their families and loved ones, we feel the right thing to do is delay the premiere until later this year.
-Champions (March 8-NBC)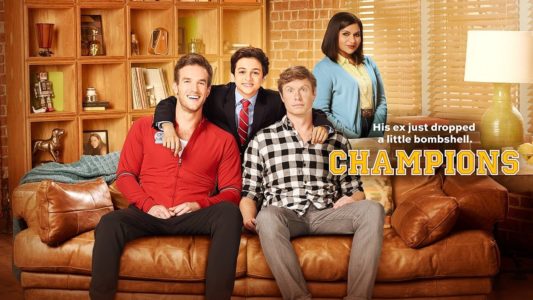 Fans of The Mindy Project didn't have to wait too long for Mindy Kaling to return to television. This story sees Mindy as a slightly more put together mother, who moves her son Michael back to New York City when he decides he must be closer to Broadway. He has no interest in the other part of the deal, getting to know his long-lost father, aging bachelor Vince. But Mom won't take no for an answer. So young Michael is just going to have to learn to fit into this new dynamic while his father tries to figure out how to be a parent (the type of parent his mushy little brother wants to be).
https://www.youtube.com/watch?v=mhQvWnFSxq0
-Collateral (March 9-Netflix)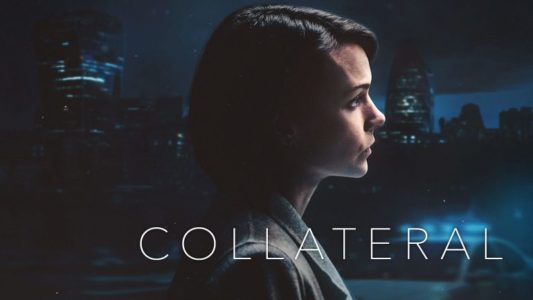 Netflix and BBC Two collaborate on this interesting crime thriller about a detective who won't give up until she finds the truth. Rookie detective takes on the murder of a pizza delivery man. Seems like a simple case, right? Detective Inspector Kip Glaspie thinks it is anything but. This initially dry case gets very hot, very quickly, fueled by Glaspie's determination to prove there is something darker to this particular murder.
-Deception (March 11-ABC)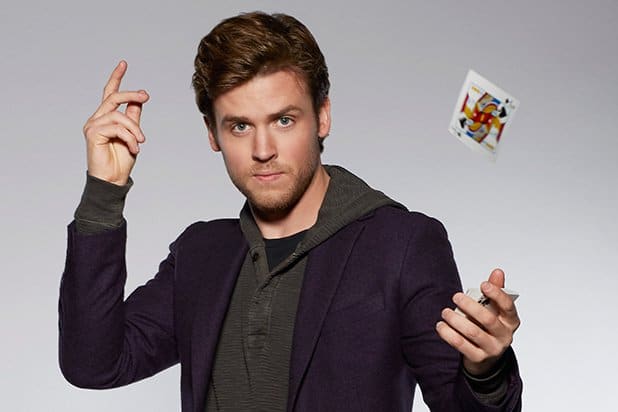 Cameron Black is the greatest magician in the world. Just ask him. He'll be more than happy to tell you. But when his career hits a roadblock, he has to earn his way back to the top. Cue the perfect timing of a dangerous criminal who escaped the FBI's clutches with the help of a magician. But that's just the beginning. Using every trick and illusion in his arsenal, he'll work with the FBI to catch the most elusive criminals. It's a little bit of Castle meets Criss Angel, and promises to be a whole lot of fun.
-For The People (March 13-ABC)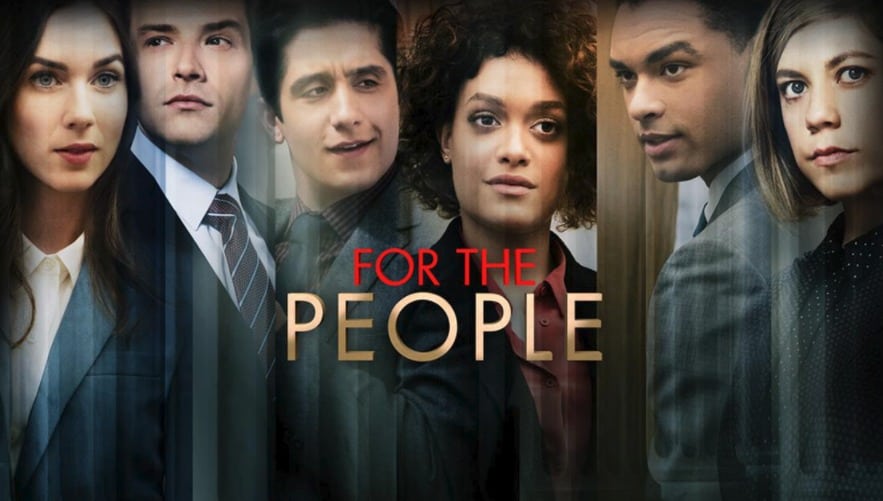 Shondaland fans, get ready to meet a new generation that thrives on high stakes. It's prosecutors versus defense attorneys in the most high-profile, cutthroat district court in the United States. It is nicknamed "The Mother Court" for a reason. You don't survive this, you prove you're not worthy to take over. You might have an easier time breathing through this drama though, because unlike their How to Get Away With Murder counterparts, these lawyers don't have to worry about bailing themselves out of jail. At least not yet.
-Rise (March 13-NBC)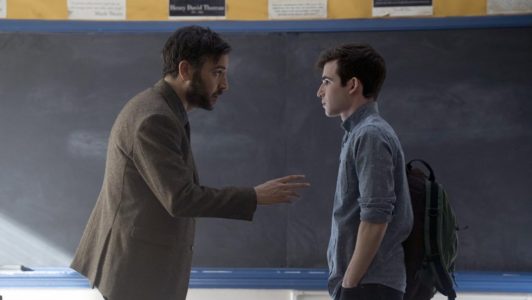 Loosely based on the book "Drama High" by Michael Sokolove, drama teacher Lou Mazzuchelli decides to shake up his town by inspiring an eclectic group of students to join his latest production. He'll make waves by casting the school's star football player, who makes a connection with the ordinary girl looking for a way out of her town, and be joined in their journey by different students with struggles of their own. This includes the network's first series regular transgender character. It's somewhat Glee meets Friday Night Lights, but we're excited to see what the network does with this ensemble cast, and what Josh Radnor does with the responsibility of playing a role model and guide to these kids.
https://www.youtube.com/watch?v=KPn1bbO80iM
-On My Block (March 16-Netflix)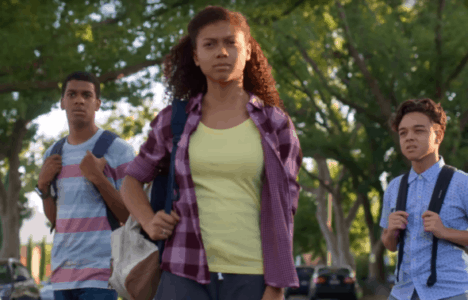 No offense to any of the teen dramas of my generation, but this is the show I wish had existed when I was a kid. This coming-of-age comedy about a group of inner city kids trying to navigate high school hits all of the points. If the entire trailer doesn't reel you in, the hilarious point made in the last 10 seconds should.
-Instinct (March 18-CBS)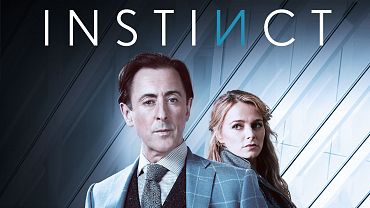 Admit it, you missed Alan Cumming on CBS. Though he makes a big departure from his character on The Good Wife, he still maintains that special magic he has. In this story, Cumming plays Dr. Dylan Reinhart, a college professor and best-selling author specializing in abnormal behavior and criminal theory. He's good, but his writing has hit a block. In a very Castle-esque move (which seems to be a theme this year), a killer uses Reinhart's work in his crimes to send a message. Naturally, Reinhart wants to help, but he has to do it without revealing the secret of his former life.
-Krypton (March 21-Syfy)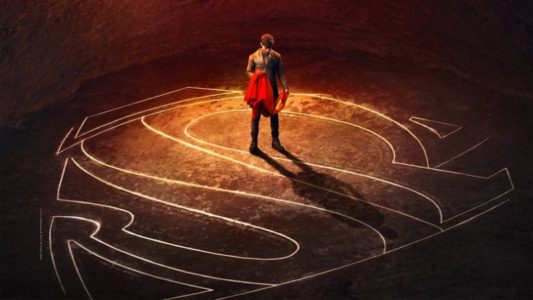 If there is just one new show you must see this month, this Syfy pilot is it. You don't have to be a sci-fi person, and you don't have to be a comicbook fan. But you need to at least tune in for the pilot. You don't even have to love Superman, because this isn't his story. This is his grandfather's tale, with a time-traveling, inter-dimensional twist. TVOvermind was there to get the sneak peek at last year's San Diego Comic-Con, and it was by far one of the most anticipated new series ever announced at the convention. Prepare to be blown away.
-Station 19 (March 22-ABC)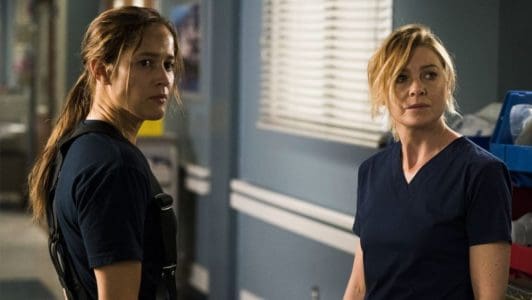 Grey's Anatomy's firefighter spinoff Station 19 kicked off this week with a preview on its mother show. More specifically, it was a thorough introduction to series lead Andy Herrera (Jaina Lee Ortiz). Herrera is going to be the Meredith Grey of the firehouse. Born and raised in the house, now serving under her father, the station chief, Herrera has never even considered doing anything else. A crisis will put her in command of the firehouse sooner than she anticipated, but she is more than ready to take over. Lest you forget that this is a Shondaland production, Andy's love life is a bit of a mess.
-Requiem (March 23-Netflix)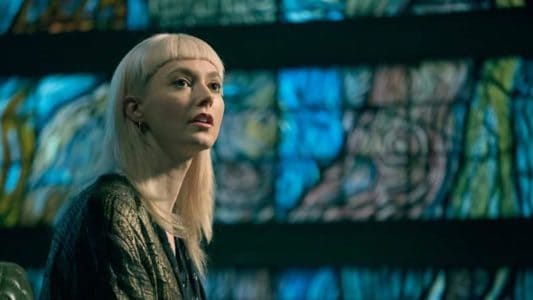 This 6-part limited series is a psychological thriller, the latest between Netfix and the BBC. Already on the air on BBC One in the UK, Requiem begins as the story of a cellist who goes searching for answers after her mother commits suicide. That journey leads her to the Welsh village where she was kidnapped as a child. From that point forward she is haunted by the past, but are the ghosts and secrets chasing her mere memories?
https://www.youtube.com/watch?v=Zh-RIWPpLqI
-Trust (March 25-FX)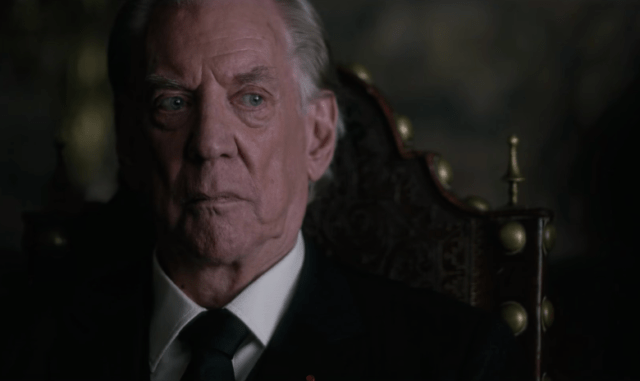 There is a reason so many people are interested in the Getty family. They're a very interested bunch, with a really tragic history. Trust tells a longer, more melodramatic version of John Paul Getty III. Whether by coincidence or poor communication, this enhanced version comes directly after the release of the major motion picture All The Money In The World, which was about the same event. You decide which story is more fact than fiction.
https://www.youtube.com/watch?v=3ekEfYNQJ1s
-Barry (March 25-HBO)
Now this is a comedy worth tuning in for. There are many reasons a hitman could quit his job, but because he was bit by the acting bug? That is new. Already a master of saying things people want to hear, Barry is introduced to the stage. He realizes now is the perfect time to make a switch, but will Barry's brutal past make that possible?
-The Terror (March 26-AMC)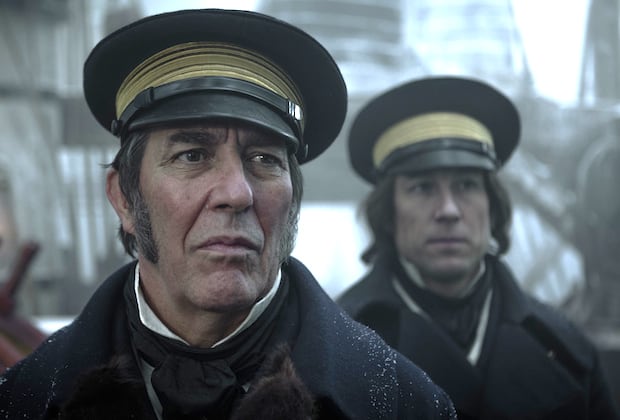 AMC's new horror series is sure to keep you frozen in fear. Loosely inspired by Dan Simmons' novel of the same name, this show tells the story of two ships literally trapped in ice on a discovery mission. However, members of the screw succumb to a force that has nothing to do with the environment, the elements, or a shortage of supplies. There is someone or something that doesn't want them there, and it will remove the crew by any means necessary.
-Splitting Up Together (March 27-ABC)
It's exactly as the title describes. Lena and Martin are finally happy now that they are divorced. For different reasons, they both failed at marriage but do not want to fail as parents. So they come up with a system that allows them to live separately, but still together, for their kids. But that small distance might actually give them the perspective they need to finally appreciate each other again.
-Alex, inc. (March 28-ABC)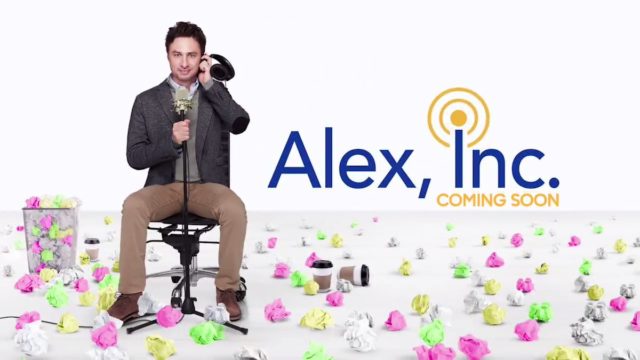 Hello again, Zach Braff! The former Scrubs star returns to television to play Alex Schuman, a 37-year old dad who quits the corporate world to open his own start-up company. He'll risk his family savings, his reputation, and any future career prospects to bring back creativity in his life while helping others achieve their dreams. Thankfully, no matter how many skeptics he has, his family is his best, and most supportive critic.
-Siren (March 29-Freeform)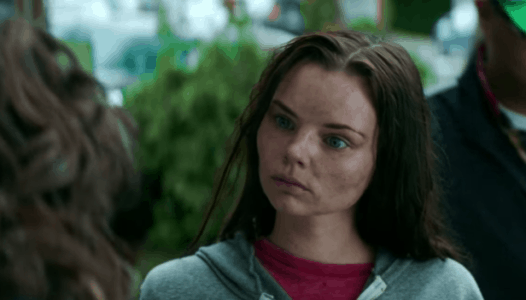 Fair warning everyone. This is NOT The Little Mermaid. This is not even Hans Christian Andersen's version of the tale, which is much more graphic than most children realize. This is the story of the mermaid's revenge. And once you get a look at mysterious fish-on-land Ryn (Eline Powell) in all her scales, you'll understand why the entire coastal town of Siren should be terrified of her and her kind. While the humans' skepticism of her will dissipate the more they are willing to accept legend as truth, their bigger fear should be the question of whether or not she is alone.
https://www.youtube.com/watch?v=QrtY7OnVlw8