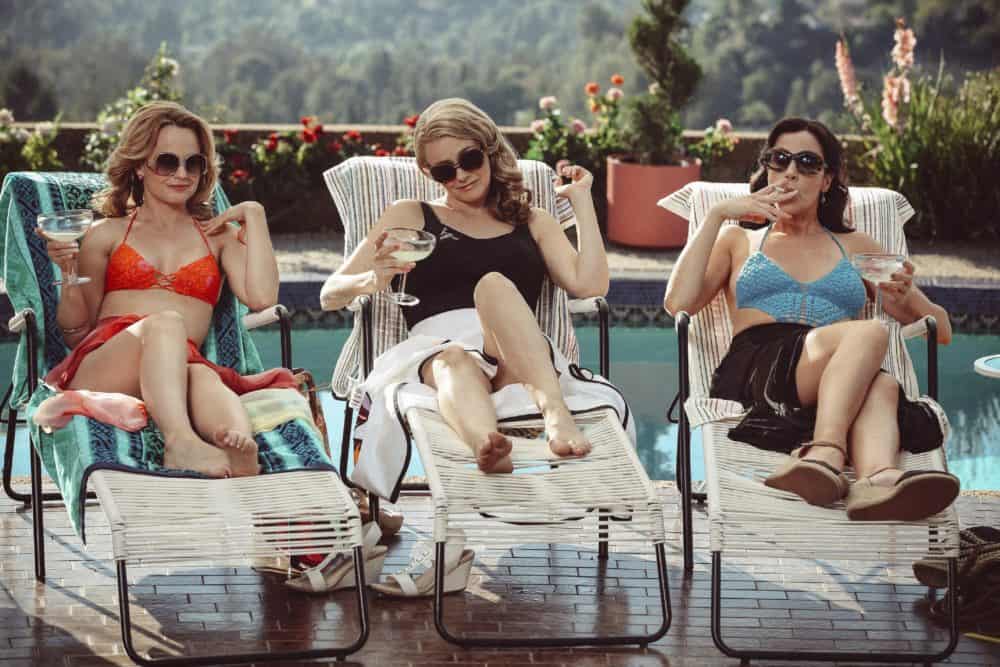 Just because the majority of the five major network shows have gone on hiatus, doesn't mean you should have anything less to watch this summer. June is in full swing, and there's going to be plenty of new and limited series to keep an eye out for. Once again, there is something for everyone. Love mystery? Cinemax's adaptation of J.K. Rowling's latest novels might be for you. Love drama? There are several choices involving family and conspiracy. Love comedy and satire with a strong female lead? Dietland and American Woman might be right up your alley. And if none of that is your cup of tea, there's a superhero who looks like a big, huggable marshmallow. No one hates a big huggable marshmallow. Preview when and where these new shows will pop up in the month of June.
-C.B. Strike (June 1-Cinemax)
Remember when J.K. Rowling wrote a detective series under a pseudonym? Once again, another one of Rowling's series has been adapted, this time to the small screen. This story is the most realistic thing Rowling has ever written, about a private investigator named Cormoran Strike who likes to take on cases that the police can't figure out, with the help of his assistant, Robin. Having already premiered in the U.K., the U.S. incarnation of the series has a unique formula. It combines the adaptations of all 3 of Rowling's books, which were split into 3, 2, and 2 episodes respectively, into one series. If you're interested in seeing a different kind of mystery series, this one is for you.
-Pose (June 3-FX)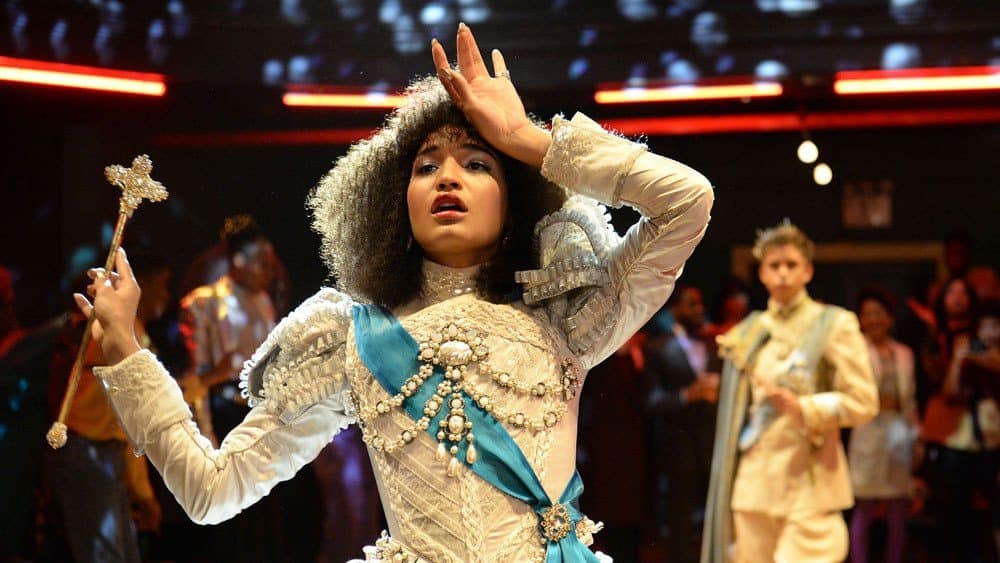 There has never been a show like this on television. Period. In a groundbreaking move, Ryan Murphy has assembled the largest group of transgender and cisgender individuals to lead his latest production. Pose explores the great hype, stereotypes, boundary breakers, headliners, and all manner of individuals owning their individuality in the 1987 LGBT ball scene. You can't imagine a more perfect setting to showcase the transgender community than 1980s New York. Everything was flashy, everything was exorbitant, and everyone wanted, nay demanded, more. What makes this series so extraordinary is that a majority of the characters aren't holding back. This isn't going to be a long, drawn-out scene where we wonder if the main characters will ever take control of their destinies. They're doing it from the get go, and they're doing it their way.
https://www.youtube.com/watch?v=wMPhQolhN0M&t=5s
-Succession (June 3-HBO)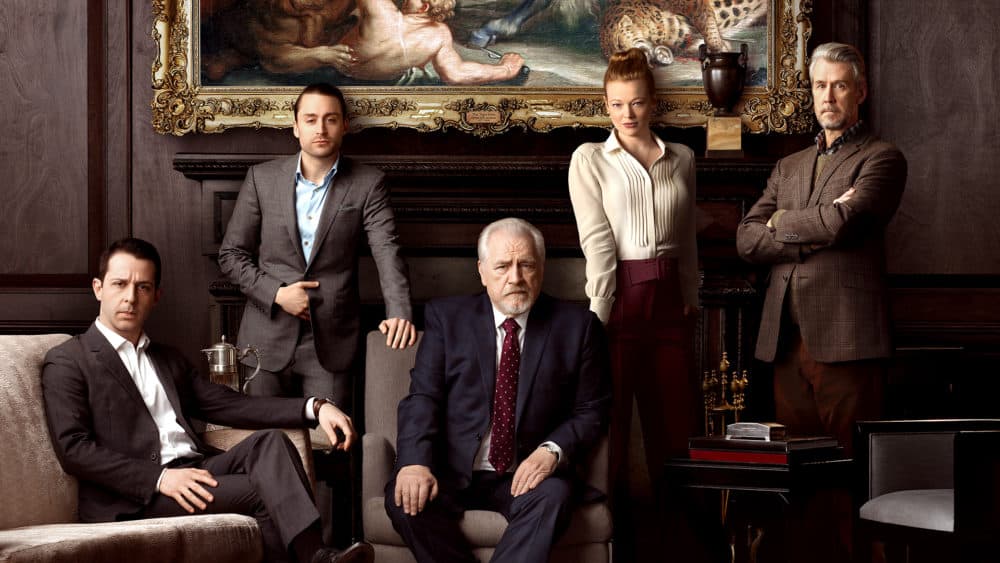 Speaking of exorbitant lifestyles. Succession looks at the 1% through a magnifying glass, and the result is a very unflattering family portrait. We could consider this show just another day of our reality TV, but the difference is this patriarch is not happy to see his children's entitlement. But the children's perspective is a sense of entitlement by way of years of hard work. What will suck people in isn't just the family dynamic, but the dissection of how this show is and is not realistic. The result may be more surprising than you think.
-Dietland (June 4-AMC)
This is a different kind of female revolution, working from the inside out, and the outside in, at the same time. What else can you expect from a satire? This is the story of Plum Kettle, a ghost writer for a big time fashion editor Kitty Montgomery. While Kitty is over-the-top, Plum is practically invisible. Until she is sucked into two totally different feminist groups. While they both have the same goal, to undermine the elite's perception of beauty, they do it in very different ways. One is very corporate and peaceful, while the other is…decidedly less so. Either way, Plum won't be invisible for long.
-Condor (June 6-AT&T)
This is a CIA conspiracy drama series that is high in drama, but keeps things as level as possible. Joe Turner looks young to be a CIA analyst, even among his peers. But his brilliant mind, not to mention his justified wariness of people's heedless consumption of the best new tech, makes him the perfect person for the job. He's also the easiest mark for a conspiracy. Don't look to Condor for flashiness, though it has its moments. It's grounded in the story, particularly the connection between Turner and his boss.
-Impulse (June 6-YouTube Red)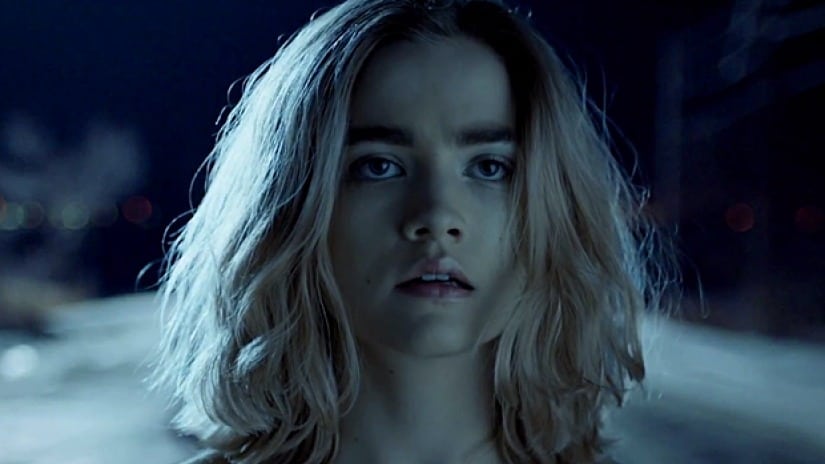 A 16-year old girl who can't control her impulses. It sounds completely wrong, but it's actually what saves her life, and turns it into chaos. Henry feels that she is different from everyone else, but she doesn't know how different until she is attacked, and her fight-or-flight instincts becomes fight-and-flight. Within the same universe as the 2008 film Jumper, Impulse brings the grandeur aspect of teleportation way down in favor of telling a more grounded story of struggling for control. And series star Maddie Hasson deserves a heck of a lot of praise for bringing out her character's fears and strengths the way she does.
-Marvel's Cloak & Dagger (June 7-Freeform)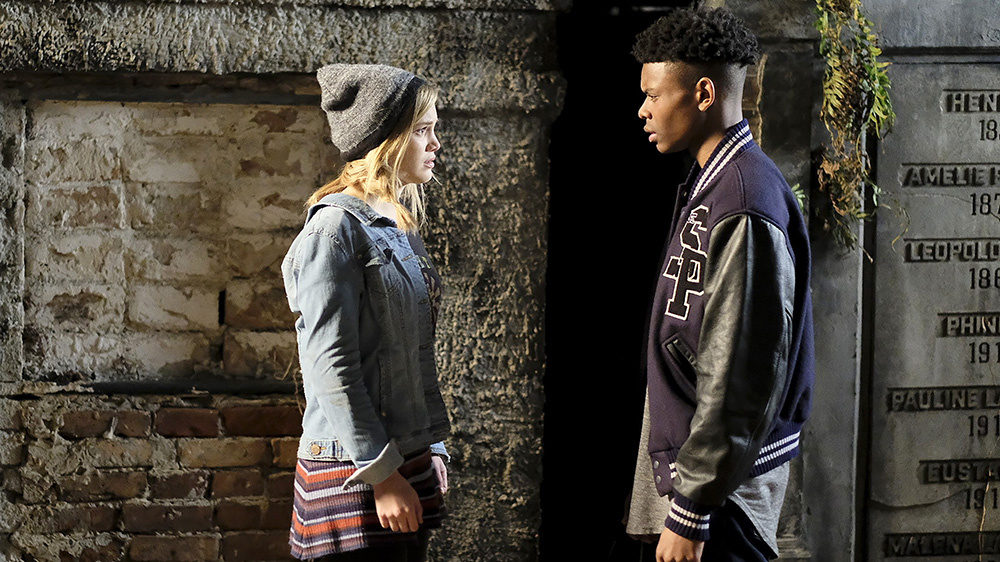 Marvel's latest comic book adaptation is nothing short of brilliant, and it's largely because it is very, very loosely based on the comics. The original comic series was based in the take-down of the 1980's drug and corruption scene, and quite frankly, was slightly misogynistic. Freeform has taken the original premise and moved it to modern day New Orleans. The very breath of the city is in every facet of the show. Olivia Holt and Aubrey Joseph are brilliant in their strength and vulnerability, as two kids who have no connection to each other's lives, unless you count the day they got their powers. That moment bonds them together for the rest of their lives, and will be the key to both of them getting justice for the loved ones who were taken from them.
https://www.youtube.com/watch?v=PZCs93cGcdY
-American Woman (June 7-Paramount)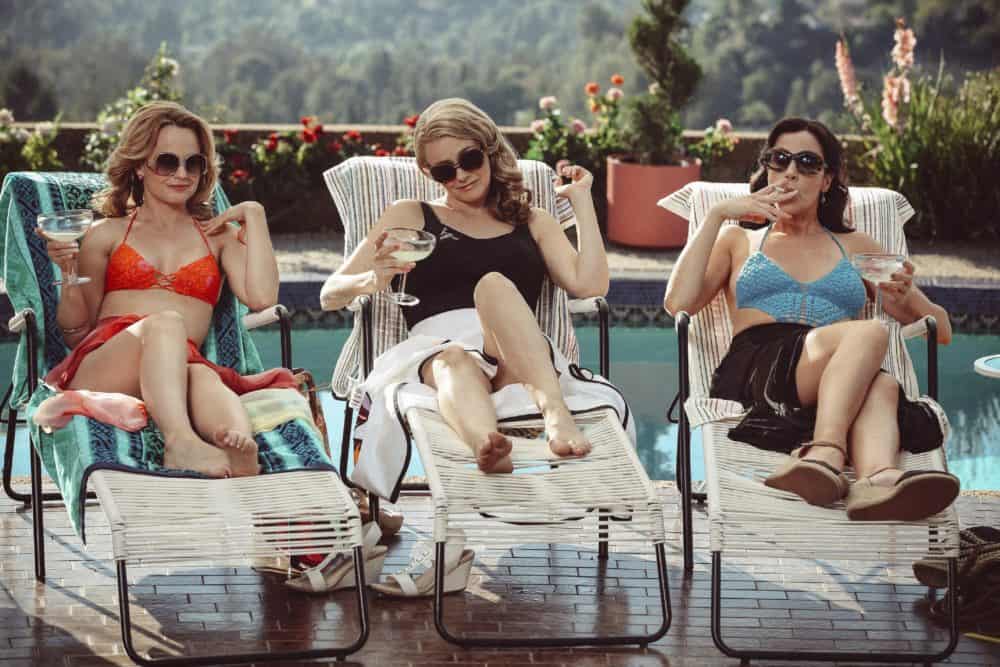 It's the age of female empowerment, but we have to remember where it started. The year is 1975. The time of happy, oblivious women in the home is ending. That realization hits Bonnie (Alicia Silverstone) hard when she finds out her husband is having an affair. She stumbles through the reality of what her life is going to be, but it is a steady stumble. She'll trip over her own feet one moment, and stalk down a pervert on the street the next. She doesn't have to be as fierce as Cookie Lyon. It wasn't the time and place for that. But Bonnie has her own strength, and much of it comes from her refreshing honesty, both with her children and herself. With the help of her two best friends, who are also trying to assert their independence in the male-dominated workforce, Bonnie shows her daughters what an American woman can do.
https://www.youtube.com/watch?v=ROtQJuS6rQc
-Big Hero the Series (June 9-Disney)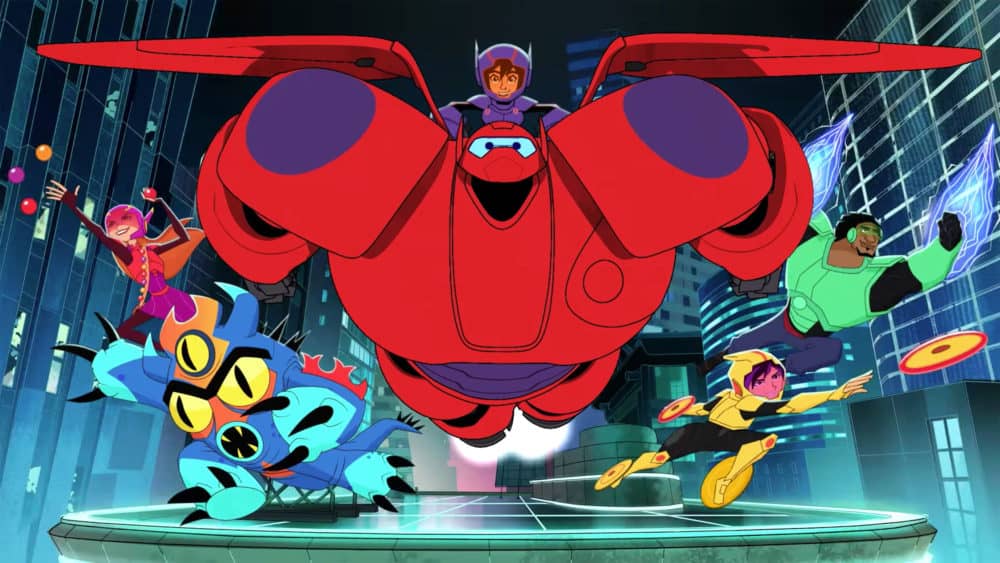 Baymax returns! Here's some great new animation to get you pumped for the summer. Big Hero 6: The Series picks up where the hit Disney feature film left off. Hiro joins the rest of his friends at college, but it's still not enough to satisfy his big dreams. He still wants to save San Fransokyo from the bad guys, and for that, he needs not only his team, but his big marshmallow robot friend.
-Strange Angel (June 14-CBS All Access)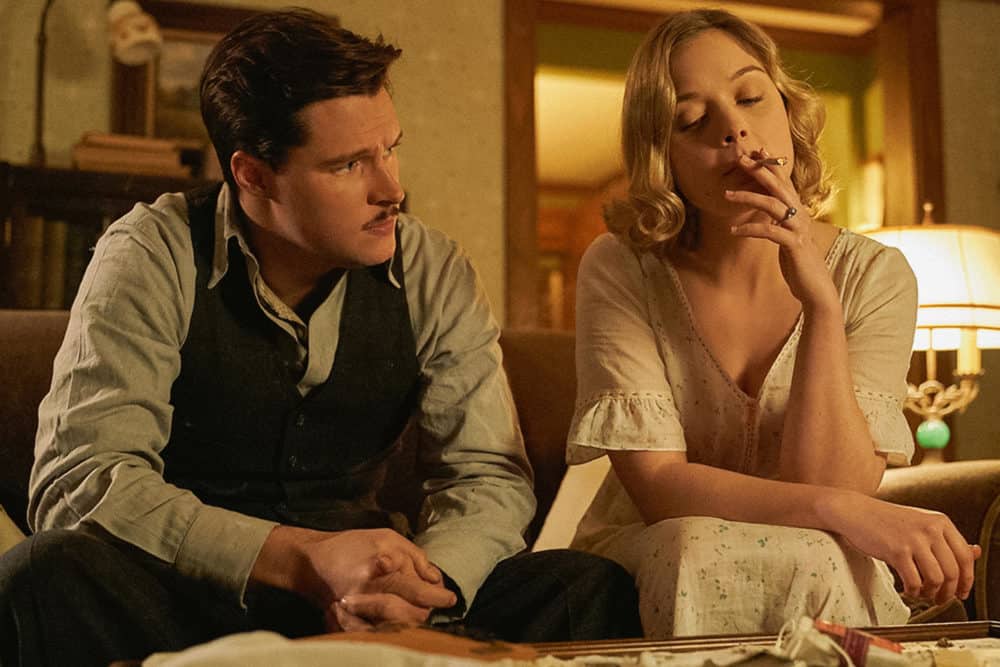 If the title sounds misleading, it's because it is. Strange Angel takes the most loose connotations of those two words and bends them to tell a tale of science, the occult, and of all things, rocketry. These aren't studies you would typically put together, unless they were viewed through the prism of Jack Parsons, the founder of JPL. The series is based on George Pendle's novel about the infamous rocket scientist, and how such drastically different parts of his life collided to create inspiration.
https://www.youtube.com/watch?v=mmQUNfHWwQo
-Deep State (June 17-Epix)
Deep State is the espionage show needed right now because it has a heavy focus on family. While most espionage thrillers only focus on family during a crisis when it heightens the stakes, this show goes deeper into the day-to-day repercussions of a highly decorated MI6 agent recalled back to field work. Rather than sacrifice one important element for the other, the show perfectly blends the two together. Helmed by Matthew Parkill and Simon Maxwell, the show has already been renewed for a second season. If that's not a strong sign of confidence from the network, I don't know what is.
-Love Is__ (June 19-OWN)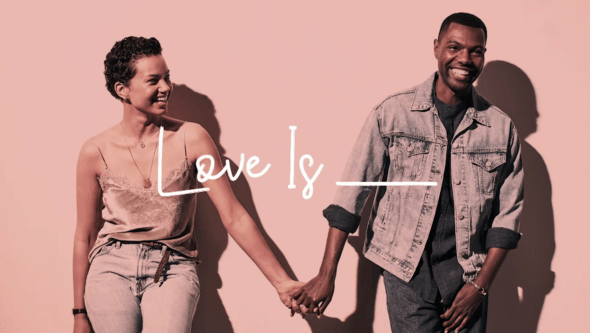 This new OWN drama series could not have a more appropriate and relatable title. Love Is__ is inspired by the real-life love story of power house Hollywood showrunners Mara Brock Akil and Salim Akil. This interpretation of their love story is deeply personal, and looks closely at the struggle of black writers and directors in Hollywood. Instead of taking from each other's careers, these two find strength in each other.
https://www.youtube.com/watch?v=kdD2NypbSzw
-Yellowstone (June 20-Paramount)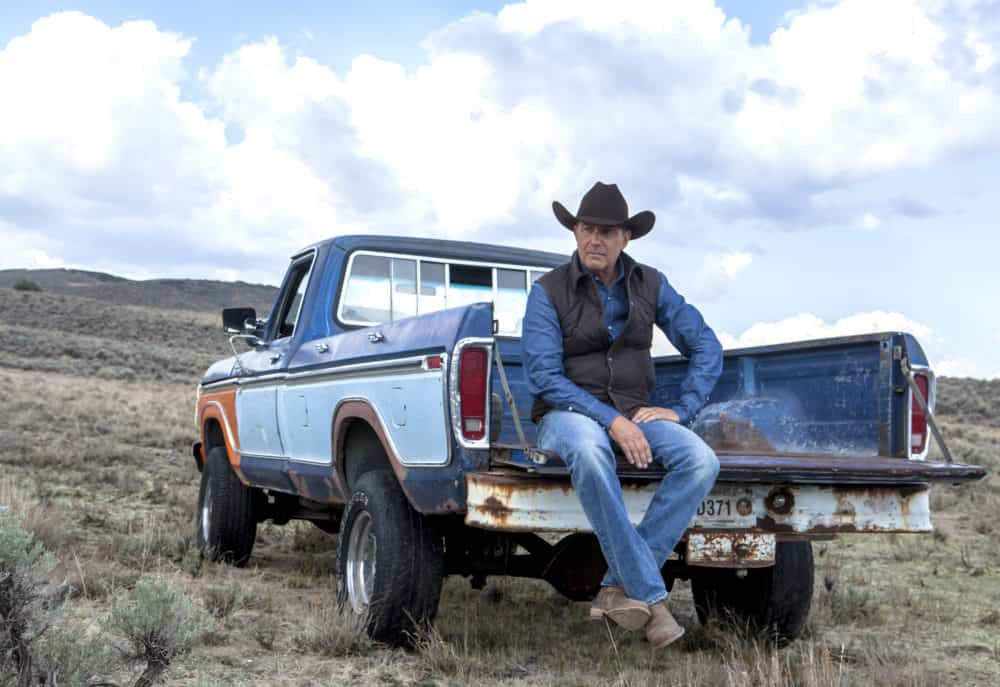 Talk about timely. If you wanted more stories about middle America, you got it. Kevin Costner plays John Dutton, the owner of the largest ranch in America, which just happens to be adjacent to Yellowstone National Park, and also conflicts greatly with the interests of a local Indian reservation and corporate sharks. Everyone is invested in the land, but everyone has their own interpretation as to how it should be used and why it is important to them. Costner headlines an all-star cast that includes Dave Annable, Luke Grimes, Kelly Reilly, Gil Birmingham, Wes Bentley, and so many more.
-Take Two (June 21-ABC)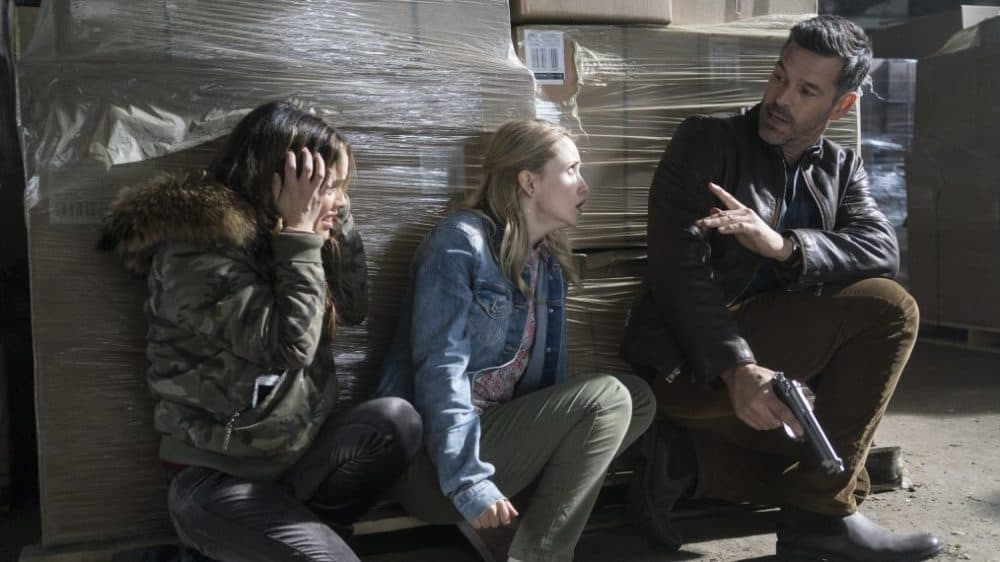 Last but not least, the beginning of summer isn't complete without a fun ABC drama. Castle creator Andrew Marlowe pairs Rachel Bilson and Eddie Cibrian together as an actress out of rehab and the private detective who gets stuck with her. But years of playing a cop on TV actually makes Bilson's character Sam Swift valuable to cases. There is a specific line in the trailer that I swear is almost a direct quote from an early episode of Castle. Will Bilson be as charming and productive as Nathan Fillion was?
Which new show has your interest peaked?
Tell us what's wrong with this post? How could we improve it? :)
Let us improve this post!