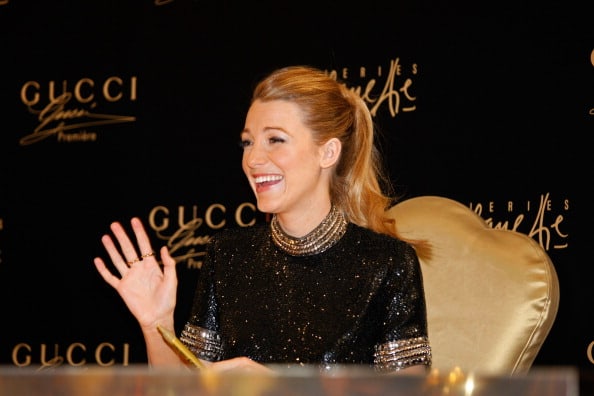 While most television stars are recognized for their work on screen, some also gain notoriety for their off-screen fashion sense. Let's start with Blake Lively. Even though Gossip Girl finished up with what feels like a decade ago, there's no denying that the show helped make Blake Lively one of the most fashionable TV stars in Hollywood, and since the series' conclusion, Lively has continued to wow onlookers at different red carpet events with her sleek style. Hopefully, she'll bring that fashion sense with her to a new TV project soon. Also now that she's a mother that should be a whole new world into things.
Here are the rest of the best dressed TV stars out there.
Photo by Haider Yousuf/Getty Images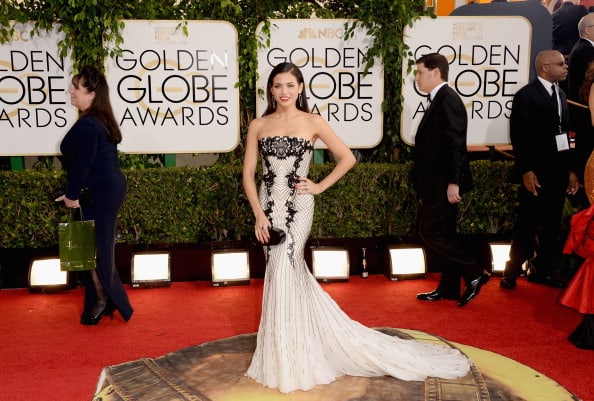 Jenna Dewan-Tatum
Jenna Dewan-Tatum has developed a nice TV career for herself, guest starring on series like American Horror Story: Asylum, and even landing a major role in Lifetime's Witches of East End. While she is perhaps not yet a major star in the eyes of TV watchers, Dewan Tatum has most certainly made a splash in the fashion world, even being called one of People Magazine's 10 best dressed women of the year. And let's not forget her fashion sense on Lip Sync' Battle when she faced off against husband Channing Tatum!
Photo by Jason Merritt/Getty Images
Idris Elba
Idris Elba has been having a great year, having just received two SAG awards and also playing the late Nelson Mandela in the Golden Globe-nominated film, Mandela: Long Walk to Freedom. However, Elba's successful career can be measured by more than what he has just done on the screen. He is widely regarded as one of the most fashionable actors in the business and was once voted as the fourth Best Dressed Man of the Year by the British GQ.
Photo by Jonathan Leibson/Getty Images for J/P Haitian Relief Organization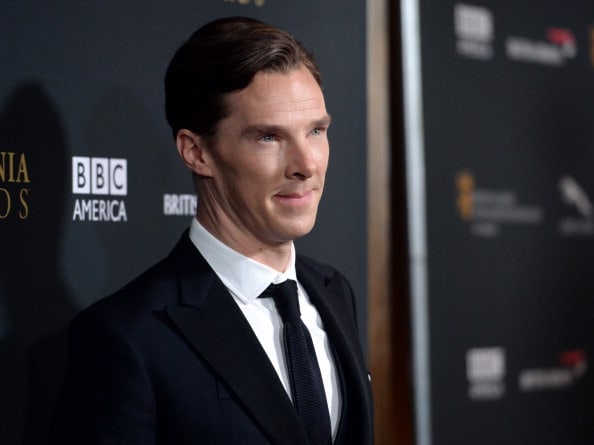 Benedict Cumberbatch
Ranking one spot above Elba, at number three on GQ's list of Best Dressed Men is Mr. Sherlock Holmes himself, Benedict Cumberbatch. With countless film roles in movies,such as Star Trek: Into Darkness, The Hobbit: The Desolation of Smaug, 12 Years a Slave, and The Imitation Game, he has found himself more popular than ever, giving him the opportunity to show just how suave and well-dressed he really is.
Photo by Jason Merritt/Getty Images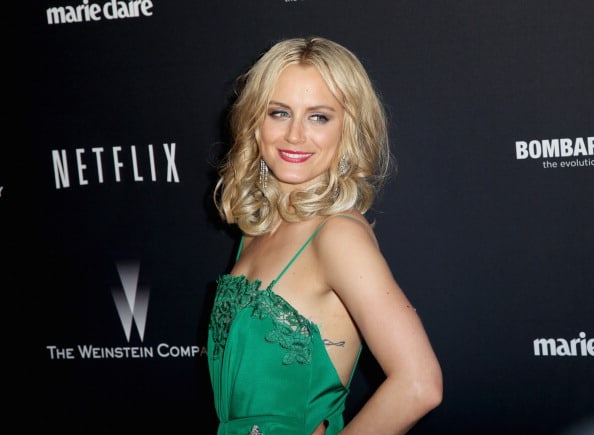 Taylor Schilling
With the original premiere and instant success of Orange Is the New Black, the series star, Taylor Schilling, became a major Hollywood fashion star almost over night. She constantly blows people away with her red carpet looks, and Schilling even made it onto Elle Magazine's Best Dressed list of 2013.
Photo by Ari Perilstein/Getty Images for The Weinstein Company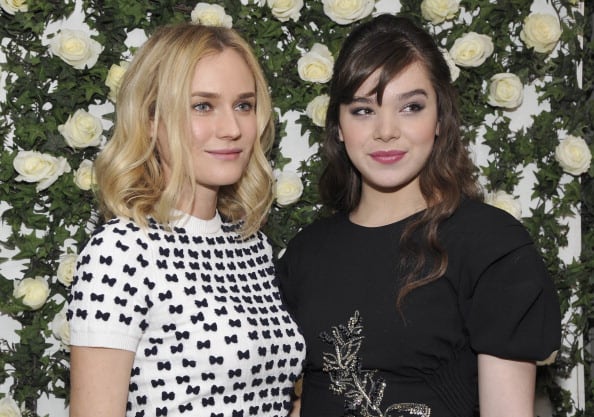 Diane Kruger
Like Schilling, Diane Kruger (who is most notably known for her film roles and her relationship with Dawson's Creek and Fringe star, Joshua Jackson) embraced the power of TV by starring in FX's serial killer series, The Bridge. Given more publicity, Kruger has become more than just a TV stary: she's also a fashion star, one who was voted as one of Glamour's 50 Best Dressed Women.
Photo by John Sciulli/Getty Images for W Magazine
Zooey Deschanel
Joining Kruger on Glamour's Best Dressed list is New Girl star, Zooey Deschanel. While Deschanel is infamous for her beautiful eyes and quirky personality, she has also transformed into one of the most fashionable actresses in Hollywood. She ranked twelve on Glamour's list.
Photo by Frederick M. Brown/Getty Images
Kiernan Shipka
While she is quickly gaining noteriety, Kiernan Shipka is incredibly well-known to Mad Men fans for her fantastic portrayal of Sally Draper, Don and Betty's teenage daughter. Even though Shipka's acting was always more and more impressive in each new season of Mad Men, another quality of hers that has garnered a great deal of attention is her fashion sense. Early on at age 14, Shipka was already receiving praise for her fashion choices from publications such as Glamour, who noted that she was nailing the "hottest denim trends."
Photo by Frederick M. Brown/Getty Images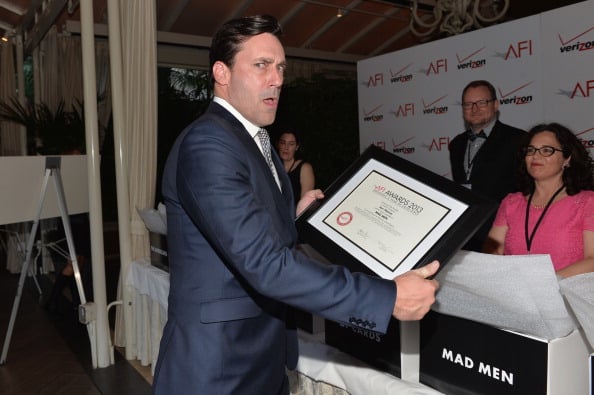 Jon Hamm
From Sally Draper, let's now move on to her father, Don Draper, known in real life as John Hamm. Whether on or off the screen, it's pretty plain and simple: every guy wants to look like John Hamm. The suit, the hair, the stubble, it all comes together, making him a "Style Icon" on websites like AskMen.com.
Photo by Alberto E. Rodriguez/Getty Images for AFI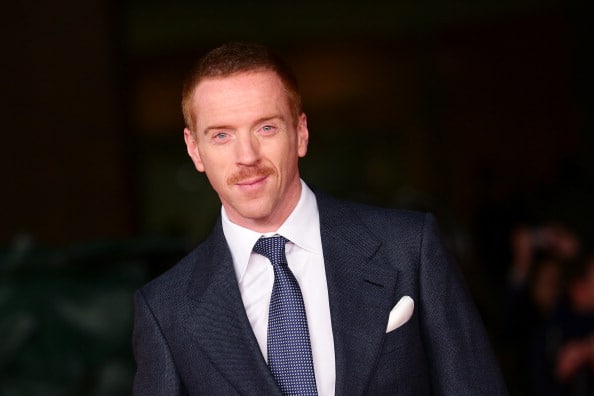 Damian Lewis
Like Idris Elba and Benedict Cumberbatch, Damian Lewis is another Brit with rockin' style. The actor has consistently received praise for his tuxes on the red carpet. You know that you dress very well when you can have a shaved head and still look good, and that's exactly what Lewis did at this past year's Emmys. Could Billions be more fitting for a man with his style? We think not.
Photo by Vittorio Zunino Celotto/Getty Images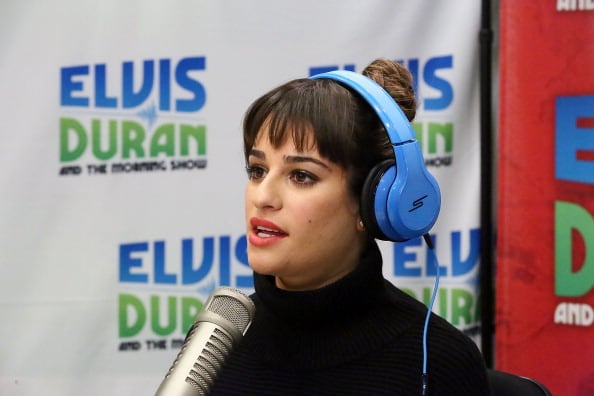 Lea Michele
If there is one thing that was consistent about Glee throughout its entire run (aside from the show's sometimes infuriating inconsistency, that is), it's Lea Michele's fashion presence on the red carpet. Over the years as her fame grew, so have Michele's daring but almost always dazzling style choices. Michele consistently receives rave reviews on her wardrobe and makes it on endless amounts of Best Dressed lists. That's enough to make anyone gleeful.
Photo by Astrid Stawiarz/Getty Images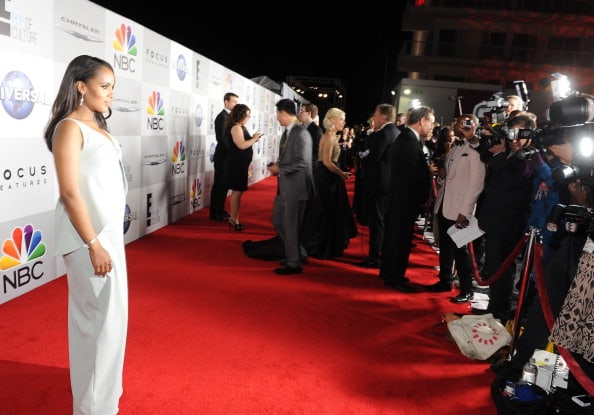 Kerry Washington
There's no denying that ever since Scandal began Kerry Washington has gone from red to white hot. Washington received an Emmy nomination for her portrayal of Olivia Pope, and no matter where you looked, whether you were watching TV, flipping through a magazine, or surfing the web, you couldn't find a place that wasn't covering the Scandal star. So it should be no surprise that 2013 was also a breakout year for Kerry Washington as a fashion icon, as she received the coveted number one spot on People Magazine's Best Dressed list for 2013 and graced nearly every other top fashion list out there. And now in yet another season of Scandal and as a mother, Washington continues to wow the fashion world.
Photo by Angela Weiss/Getty Images for NBCUniversal
Tell us what's wrong with this post? How could we improve it? :)
Let us improve this post!