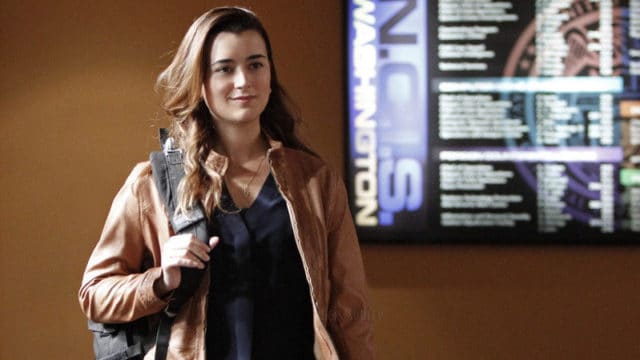 People who have spent a lot of time watching CBS might remember Cote De Pablo, a Chilean-American actress who has been involved in a wide range of projects but tends to be best-known for her role as Ziva David on NCIS. With that said, De Pablo hasn't been a part of that particular series for some time, seeing as how she played it from 2005 to 2013.
Why Did Cote De Pablo Leave NCIS?
For those who need a refresher, De Pablo left NCIS in 2013, though she remained on the series for enough episodes for her character to be written out of it in a suitable manner. There were some hopes that the character might make a return at some point in the future, but for the time being, that seems improbable because said character was killed off-screen in the series in a later season. As for why De Pablo left NCIS, her reasons were not revealed in the initial reporting on the news. However, in one of her later interviews, she stated that it was because she felt that the scripts failed to treat her character in a respectful manner, meaning that she believed it was better to leave than to stick with it.
What Has Cote De Pablo Been Up To Since NCIS?
Since leaving NCIS, De Pablo has not been particularly active in the entertainment industries. For example, she had a role in The 33, which was an American-Chilean movie about a group of 33 Chilean miners who became trapped in the San Jose Mine in 2010 because of a collapse. However, the foreman for the shift was able to provide the trapped men with organization, which was critical considering their circumstances as well as their limited supplies. As a result, the 33 men managed to survive until contact was made with the surface, which stepped up its efforts upon learning that they were still alive.
Suffice to say that the whole incident was one for the storybooks, which was made even better by the fact that the 33 men came out of their ordeal in much better condition than what most people would have expected based on the conditions in which they were caught. Regardless, De Pablo played Jessica Vega, the wife of Alex Vega, a miner with hypertension as well as problems with his kidneys. Perhaps unsurprisingly, the movie took some liberties with what happened, with one example being the fact that Jessica Vega wasn't pregnant at the time and another example being the fact that Alex Vega wasn't the first man sent up.
After all, the 33 miners decided to send up their most skilled members before the rest because it was believed that these men would have the best chances of surviving if something went wrong during the rescue. It wasn't until these men made it out that they were followed by those who had been weakened by their ordeal and then those who had the greatest mental strength, which is why the foreman went out last.
Besides The 33, De Pablo hasn't been involved in a lot of other projects. One was The Dovekeepers, which was a mini-series based on a book that was broadcast on CBS. Meanwhile, the other was Prototype, which would've been a sci-fi thriller of sorts but never managed to make it past the pilot stage. Otherwise, De Pablo doesn't seem to have been involved in any other project since then.