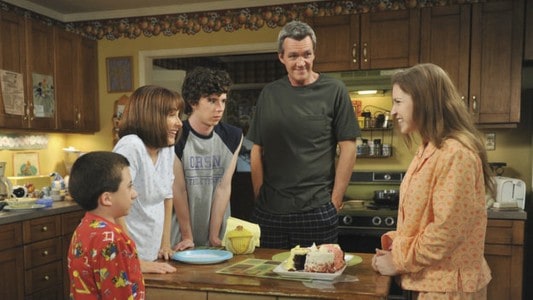 Last Leap Year in 2012 there was more than one TV character celebrating their once-in-every-four year birthday. In honor of today being another leap day, I thought it would be nice to acknowledge them here. Fictional though they may be, we're wishing Sue, Jerry, and Cameron a happy birthday!
Sue Heck (The Middle) may be the greatest teenage girl role model in television history. She's always got a smile on her face no matter the many (and I mean many!) misfortunes she faces in life. In the season 3 episode titled "Leap Year" Sue was eagerly excited about her big sweet 16. She was anticipating a surprise party but not only does her family not throw her a party, they actually forgot her birthday until the middle of the night. Despite all that, Sue remained happy as ever.
Jerry Gergich (Parks and Recreation) suffered from being the poor scapegoat in his office. Fortunately though, his last birthday in season 4 was acknowledged by Leslie since it was technically the sweet 16 of his birthdays, making him 64. She did forget to invite him to his surprise party but in the end Jerry was grateful all the same.
Cameron Tucker (Modern Family) celebrated his big 4-0 on his "10th" birthday in the season 3 episode. He's another example of a usually happy-go-lucky character but he was significantly less excited to be entering a new decade.
Honorable mention here goes to Leap Day William (30 Rock) because even though he's not a series regular, he only makes his magical appearance once every 4 years. In the season 6 episode, Jack Donaghy learns the true meaning of the day in hilarious fashion.
Take Leap Day William's advice today and "take a leap" in your own life!