TV shows like You are cherished for their unrestrained dig into the crooked abyss of the human mind while exploring themes ranging from love and crime to morality and a breakdown in the perception of reality. The psychological thriller television series based on Caroline Kepnes' novel series of the same name premiered on Lifetime in September 2018 and has thus far aired for four seasons with a total of 40 episodes. The show premiered to positive reviews with high approval ratings and gained a massive following upon its release on Netflix.
You revolves around Joe Goldberg, a bookworm and lovesick serial killer who struggles with a deep-rooted psychological and moral conflict. The series has been renewed for its fifth and final season, which will premiere sometime in 2024. It would continue to follow Joe as he deals with a confrontation from his past. You Season 5 is expected to deliver another addictive story packed with plot twists that traverses the complex inner workings of Joe's mind. While fans wait for the final season of the show developed by Greg Berlanti and Sera Gamble, here are recent TV shows like You.
1. Based On A True Story (2023 – )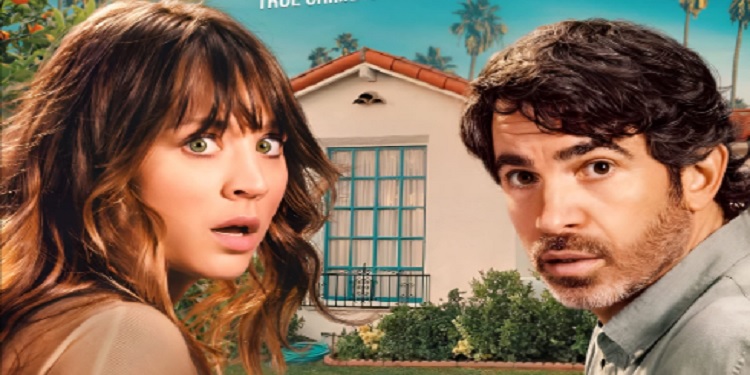 The most recent show on this list like You, this comedy thriller series created by Craig Rosenberg premiered on Peacock in early June 2023 and aired eight episodes for its first season. Based On A True Story tells the story of a struggling couple, Ava and Nathan Bartlett, who befriends a charming plumber and then uncover he's the Westside Ripper, a serial killer targeting young women. To overcome their financial struggles and find a new lease on life for their marriage, the couple chooses to take advantage of people's obsession with serial killers; instead of going to the police with their discovery. The series stars Kaley Cuoco and Chris Messina alongside Matt Pierce, Priscilla Quintana, Liana Liberato, and Natalia Dyer.
2. Chloe (2022)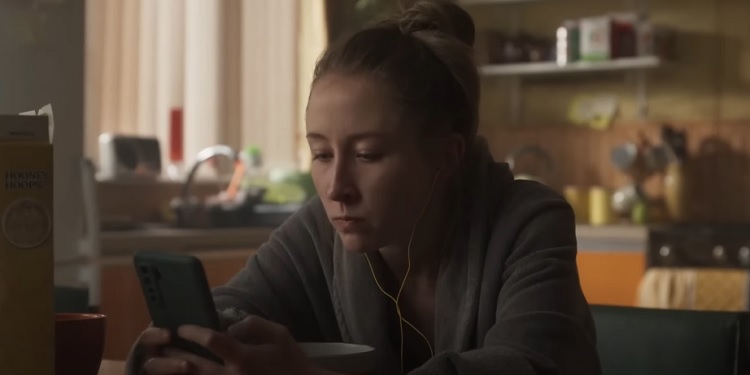 With Erin Doherty's Becky Green, Chloe captures a dissolving sense of reality akin to You's Joe Goldberg. While Chloe's premise is unique, it possesses elements that make it one of the recent TV shows like You. Through an alter-ego Becky Green invented to uncover why her estranged childhood friend committed suicide, she lives an exciting life very different from her lonely life as Becky. This brings You Season 4 to mind, wherein Joe takes on a new identity to start over but winds up in a strange group of friends that forces him back to his old habits. Created by Alice Seabright, Chloe premiered on BBC One in February 2022 and was released worldwide via Prime Video in June.
3. Ratched (2020 – Present)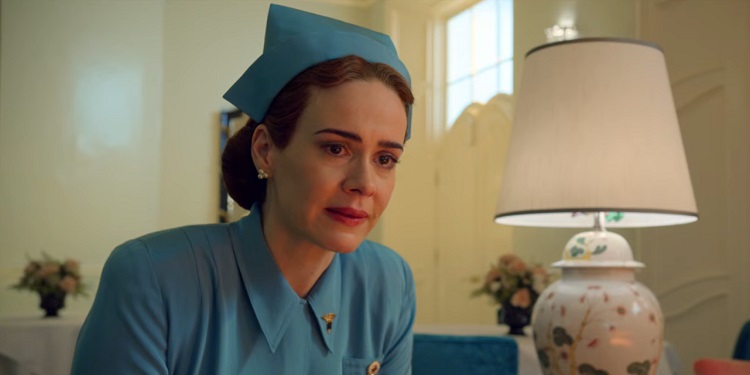 Ratched delivers a genuine psychological thriller with its origin story about Nurse Mildred Ratched, the main antagonist of Miloš Forman's One Flew Over the Cuckoo's Nest, a 1975 film based on Ken Kesey's 1962 novel. Starring Sarah Paulson in the title role, Ratched premiered on Netflix in September 2020 and aired eight episodes for Season 1. Upon its return for Season 2, the series created by Evan Romansky will further dwell on how the human mind can be engineered toward evil. That's the core premise upon which the series is based and why it's one of the recent TV shows like You.
4. Killing Eve (2018 – 2022)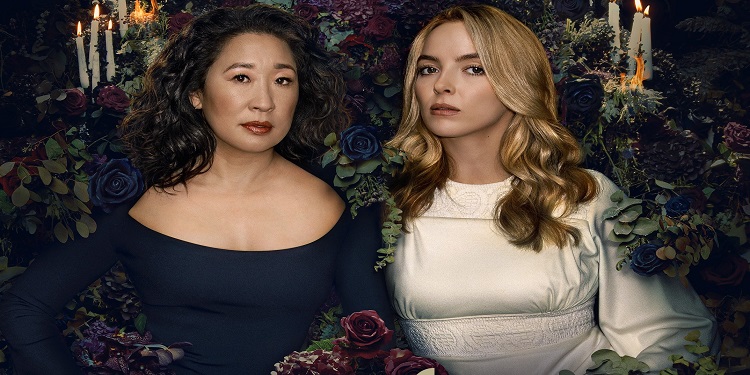 Killing Eve isn't a show like You just because it features a psychopathic assassin. The spy thriller based on Luke Jennings' 2017 novel, Codename Villanelle, is built around a storyline that poses an obsession over a quest. This is similar to the extreme obsession You's Joe develops whenever he falls in love. The show follows a British intelligence investigator Eve Polastri and Villanelle, the assassin, as their lives are drawn into an entanglement powered by their mutual obsession with each other. Killing Eve premiered in April 2018 on BBC America and aired for four seasons, with 32 episodes that concluded in April 2022.
5. Dirty John (2018 – 2020)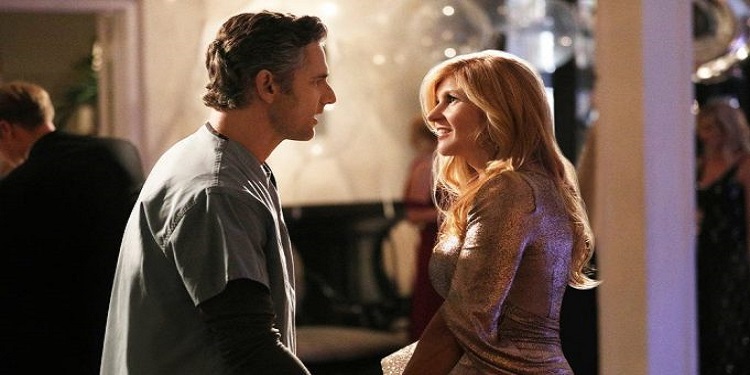 Created by Alexandra Cunningham, Dirty John's story of love and crime earns it a spot among TV shows like You. The true crime anthology series is based on a podcast of the same title inspired by the life of John Michael Meehan. Starring Connie Britton and Eric Bana alongside Juno Temple and Julia Garner, Season 1 of Dirty John dwells on a true crime story that begins with a beautiful romance. Season 2 stars Amanda Peet, Christian Slater, and Rachel Keller as it tells the story of Betty Broderick, an American woman who murdered her ex-husband, Dan Broderick, alongside his second wife, Linda Kolkena.
6. Barry (2018 – 2023)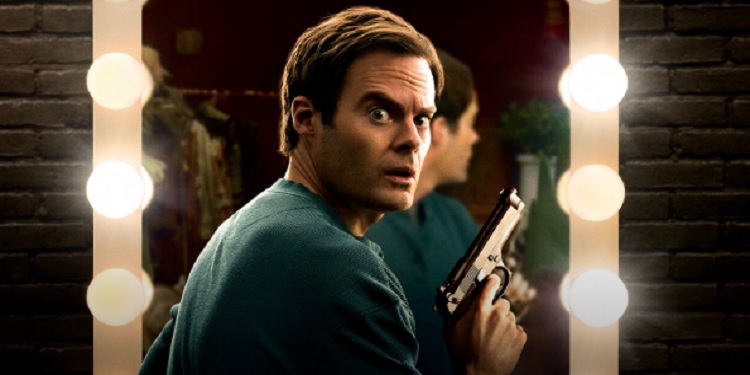 Barry premiered on HBO in March 2018 and aired for four seasons with 32 episodes, concluding in May 2023. Although a black comedy crime drama, the series created by Alec Berg and Bill Hader has psychological elements that make it one of the recent TV shows like You. Starring American comedian and actor Bill Harder for the titular role, Barry tells the story of a contract killer who becomes an actor and then finds himself conflicted about his criminal history and the new life he wants to forge for himself. Barry Seasons 1, 2, and 3 were all nominated for the Primetime Emmy Award under Outstanding Comedy Series.
7. Mindhunter (2017 – 2019)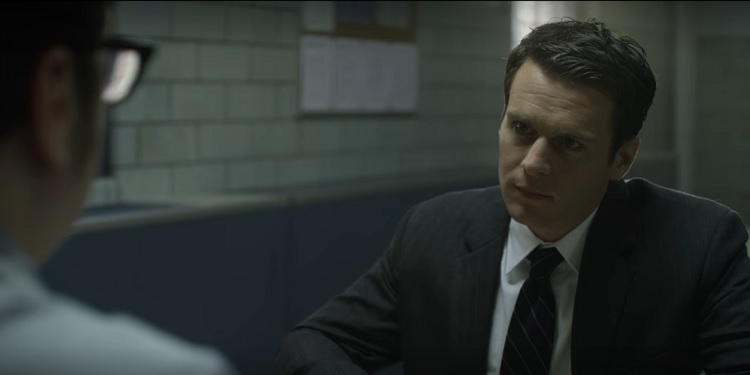 Another TV show like You, Mindhunter is based on a true-crime book by retired FBI agent John E. Douglas and American author Mark Olshaker. The psychological crime thriller created by Joe Penhall stars Jonathan Groff, Holt McCallany, and Anna Torv in an insightful tale that inspects the minds of serial killers. The series follows two FBI agents as they investigate the psychology behind murders. While the premise differs from You's, its central idea would resonate with fans of the latter series. Mindhunter premiered on Netflix in October 2017 and aired 19 episodes which concluded in August 2019.