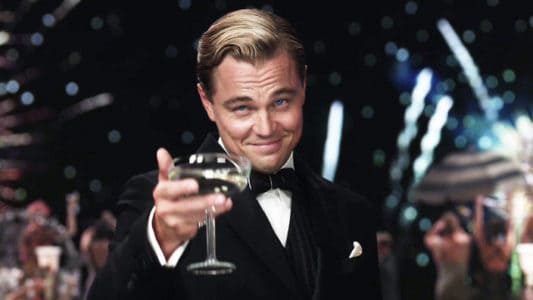 With so many former television stars making waves again in this year's film awards such as the Golden Globes and the Oscars, TVOvermind decided to take a closer look at those actors and actresses who have made the successful (or not) jump to the big screen to find out what gives them that special something. Some names may surprise you, some may bring back fond or particularly frightening memories of shows long past, and some may even make you wish they never left the tube. So without further adieu, and in no particular order, here are some of today's biggest former television stars who have made the leap to nearest movie theater near you:
Actors Who Made It Big
Leonardo DiCaprio
You might remember that one of the biggest movie stars working today was once the homeless Luke Brower on Growing Pains in the early 90's, but did you know he also had recurring roles on the soap Santa Barbara? Or that he got fired his very first day on a television set (okay, it was Romper Room, but still…misbehaving is misbehaving)? How about his first real TV role: a pilot based on The Outsiders? It's still rare to watch a child star grow up a success, never mind becoming arguably the greatest actor working in Hollywood today. How far he's come since Critters 3.
Julianne Moore
Julianne Moore is nothing if not fearless. Born Julie Ann Smith, Moore garnered awards and acclaim portraying twins Frannie and Sabrina Hughes on As the World Turns, but her greatest success has been in the movie industry. Nominated for four Academy Awards and seemingly in the discussion every year, Moore tackles roles that others are afraid of, as she has never been afraid to go 'there'with her work and unearth the incredibly raw truths in each of her characters. She's done it again this year with her role as the cheating lesbian mom in the award-nominated The Kids Are Alright. And oh yeah, and she's pretty darn talented, too.
Tom Hanks
Yes, boys and girls, before many of you were even born, Tom Hanks was a TV star. I don't mean that he was just in some television shows, his starring role from 1980-1982 was a big deal. Bosom Buddies was a hit. Lasting such a short time, the program made a huge impression, as did Hanks. For the next two years he was in various other TV roles such as Happy Days and Family Ties, but his big movie break came with Splash, co-starring Darryl Hannah as a mermaid. From there it was a few movies a year (Bachelor Party, Money Pit, Big, Sleepless in Seattle, Forrest Gump and Saving Private Ryan, among the many) and he was a bona fide, award winning movie star. But Hanks never turned his back on from whence he came. Producing such television greats as From the Earth to the Moon, Band of Brothers, The Pacific and Big Love, Tom Hanks has remained a star in all genres, and kept us genuinely entertained for the last 30 years. A true success and a reminder that one doesn't need to stick to one medium to achieve greatness.
Will Smith
"Now this is a story all about how my life got flipped turned upside down and I'd like to take a minute just sit right there and tell you how I became the prince of a town called Bel-Air…"
Perhaps one of the most successful transitions from TV to the movies (and music for that matter) was done by none other than the Fresh Prince, Will Smith. You'd be hard pressed to find anyone born in the 80s or early 90s who doesn't know every word to the theme song of this former NBC show. Fresh Prince was on for 7 years from 1990-1996 and made the world fall in love with Will Smith as a hilarious, entertaining and heartfelt actor from Philly. Will didn't stop there though. Since transitioning to the movies, he's had a successful career starring as a man in black (Men in Black 1, 2, and the upcoming 3), a cop (Bad Boys 1 and 2), a superhero (Hancock), a date doctor (Hitch) and a pilot fighting incoming aliens (Independence Day). Though he hasn't had any recent movies which could be up for nominations this awards season, Smith was nominated in the Best Actor category at the Oscars for his based on real life roles in Ali and The Pursuit of Happyness. Let's not forget, he's also had countless hit albums and singles. Will Smith is truly a talent all his own which seems to have spread through his (and wife Jada Pinkett Smith) genes to his up and coming children, Willow and Jaden. Look out world…the Smith family is taking over.
Woody Harrelson
From a place where everybody knows your name…to everybody actually knowing your name. Who knew that the empty-headed bartender famous for "The Kelly Song" would turn out to be such an incredibly versatile and powerful actor? With Oscar nominations for Best Supporting Actor (The Messenger) and Actor (The People vs. Larry Flynt), Harrelson has left no doubt that his acting chops are at the top of the league. But perhaps the roles he will always be best known for are the psychotic serial killer in Oliver Stone's Natural Born Killers or Roy Munson in Kingpin. Woody is the kind of actor that can single-handedly define a film. I'll see anything that he's in, simply because he's in it. And that's the sign of a legend in the making.
Will Ferrell
Ferrell proved he has a knack for comedy by being a long-running cast member of Saturday Night Live for 11 years. During and after his SNL he's appeared in a number of successful movies, including Anchorman, Talledega Nights, Zoolander and Elf. Sure, Ferrell has had his share of flops, such as Land of the Lost, but his recent success in The Other Guys (his funniest movie in a while) proved that Ferrell's still got the talent to make us laugh. He's also having the last laugh on the internet, as one of the creators of the successful video site 'Funny or Die', which was also used as the basis for a television show.
Michelle Williams
Being the star of a long running TV show that is ingrained in a generation's mind can't be easy to overcome, but Michelle Williams has made it look pretty easy. Known for playing Jen Lindley on Dawson's Creek, Williams is the thinking man's movie star, a quietly intelligent anti-'star'who has a shot for her second Oscar nomination this year. Blessed with an old soul and a keen eye for selecting projects, she's the prototype for avoiding typecasting, as she's played light, dark, wives, lost souls, surgeons, cheerleaders, the insane, and everything in between. Michelle Williams has come a long way from Jen Lindley and I have a feeling that she still has the capability to go even further.
Ryan Gosling
Now the Mickey Mouse Club (MMC) may be known as the launching pad for pop sensations Justin Timberlake, Christina Aguilera and Britney Spears but there was another young blond who's career also started wearing mouse ears. Ryan Gosling. Oh, you didn't know that?? Well, I suggest you do yourself a favor and YouTube some of his videos….they're gems! After MMC, Ryan continued with various guest starring roles in shows such as Goosebumps and Are you Afraid of the Dark until he landed the role as Sean Hanlon in teen hit, Breaker High from 1997-1998. Shortly thereafter he landed the starring role in Young Hercules from 1998-1999. From there on, the rest of Ryan's career has been a dream. He's now a sought after movie star. Known to girls everywhere as Noah Calhoun in The Notebook, he's also done some great acting in a lot of indie flicks including Lars and the Real Girl and Half Nelson. Moving forward, Ryan is looking at a possible Oscar nomination for his most recent role as Dean in the critically acclaimed Blue Valentine (co-starring another transitioner Michelle Williams). A raw and real love story, it is a must see in this awards season.
John Travolta
"Up your nose with a rubber hose!"
He may have started as a Sweathog, but John Travolta became one of the youngest actors ever nominated for an Oscar at age 24. Saturday Night Fever and Grease weren't just movies, they were cultural institutions. Travolta has always had a knack for finding himself at the center of the American lexicon, but his career has also had its fair share of disappearing acts. He practically vanished in the 80's with such flops like Staying Alive and Perfect, making near lethal career mistakes such as turning down the lead in An Officer and a Gentleman. It was his goo goo ga ga voice in Look Who's Talking that gave him another successful movie, but it was Pulp Fiction that returned his relevance (and garnered his second Oscar nomination) and cemented him as an icon. Still, perhaps no career has had as many disasters (Battlefield Earth anyone?) as megahits at the same time. Whatever your opinion of Travolta, you can't deny that he's always interesting.
Tina Fey
There was a time when Tina Fey owned television. Sarah Palin made her a superstar, but 30 Rock made her a comedy legend. She's played everything from a giant burrito (Aqua Teen Hunger Force Colon Movie Film for Theaters) to a single woman looking for a Baby Mama, but in many respects her film career is just getting started. Arguably her best film to date is still Mean Girls (which she wrote and co-starred in), but I don't think we've seen her best film yet. Somewhere down the line is the comedic opus that will make her a true movie star. And something tells me it might even be a dramatic role.
George Clooney
Clooney is probably one of the biggest success stories of a TV actor who managed to turn into a genuine movie star. Clooney spent quite a few years on television. Before his most famous TV role on ER, he had recurring roles on The Facts of Life, Baby Talk, Roseanne, Bodies of Evidence and Sisters. Then came his role as Dr. Doug Ross on the long-running drama ER. He didn't wait until he left ER before starring in films though. Before leaving television in 2000, he starred in a few films, including Out of Sight and Three Kings. But once he left TV he focused exclusively on movies, starring in the popular Ocean's Eleven franchise and the critically acclaimed Michael Clayton and Up in the Air. Clooney's also taken a turn behind the camera, and directed and appeared in Good Night and Good Luck and Leatherheads. His last two movies, Men Who Stare at Goats and The American, haven't been as successful as his previous films, but there's no reason to doubt Clooney's place on the A list of Hollywood.
Denzel Washington
Washington, like Clooney, is another genuine movie star who spent many years on a successful television show. But, unlike Clooney, Washington didn't spend time in a lot of television roles. He got his big break in the early 1980s by starring on St. Elsewhere for six years. Then it was a short jump to movies, where he appeared in the successful Pelican Brief and Crimson Tide in the early 1990s. Since then, he's been in too many movies to mention, including The Preacher's Wife, American Gangster, Inside Man, Remember the Titans, The Bone Collector, and the critically acclaimed Malcolm X and Philadelphia. He's also directed two movies: The Great Debaters and Antwone Fisher. Washington is a terrific actor with several awards to his name and a genuine movie star.
Bruce Willis
From Moonlighting to action hero, perhaps no one on this list has had a more varied career than Bruce Willis. He's always been one to take risks, with a penchant towards pulp and science fiction, but like many of our move star veterans, his career took a dip in the mid-90's until The Sixth Sense. If Die Hard made him a star, it was Pulp Fiction that made him an icon, but it's easy to overlook the continual TV work, including winning an Emmy for Outstanding Guest Actor in a Comedy Series for Friends. He's been in music videos, commercials (remember Seagram's wine coolers?) and made his own albums. Somehow through it all he remains cool, someone it seems like you could just hang with. And yes, Die Hard 5 is coming to a theater near you.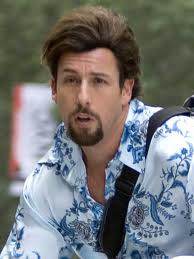 Adam Sandler
You can't stop Adam Sandler, despite the fact that perhaps his best comedic films (Billy Madison, Happy Gilmore) are behind him. His production company continues to be the go-to venue for most of his former SNL crew no matter how bad the vehicle or talent (Rob Schneider, cough). And he's dependable for one somewhat solid comedic film a year. But it's his dramatic acting that has been the real surprise…and the real gift. From Punch Drunk Love to Reign Over Me, Sandler wants to show us his serious side, and we're much better for it. If only Sandler could stay away from movies like The Waterboy and Click he might still have that one defining role that leads him to the performance of a lifetime.
Steve Carell
Carell's proven what a funny guy he is on several television shows, including The Dana Carvey Show, Over the Top, Watching Ellie and on multiple guest roles on Saturday Night Live. And then, of course, there's his starring role on the American version of The Office. His role on The Office will come to an end this spring and he'll presumably focus more on movies. But Carell has already managed to make a successful jump to movies, starring in such comedic hits as Anchorman, The 40 Year Old Virgin, Bruce Almighty and Date Night. Of course, not all of his movies have been successful. He's starred in a few flops like Evan Almighty and Get Smart, but Carell has proven that he has the talent to play comedic roles on the big screen.
James Franco
Franco appeared in a few movies before starring in the short-lived, but cult-favorite, television show Freeks and Geeks. Throughout the 2000s, Franco proved that he's a versatile actor, going from roles in blockbusters like the Spider-Man franchise, to comedies like Pineapple Express and Date Night to critically acclaimed roles in Milk and 127 Hours. Franco's also done a few guest appearances on the daytime soap opera General Hospital, just for the acting experience of working in the high pressure, fast-turnaround experience of soaps. Franco's proven he's more than just an actor by also directing and writing several short films. He's also scheduled to co-host the 2011 Oscars. Franco's probably one of the more versatile actors of his generation, jumping from one different role to the next, but he's certainly proven his worth as a movie star.
Michael J. Fox
Fox is a legend, who spent a lot of years at the top of the movie game in the 1980s and 1990s. He got his start in a few guest appearances on television shows and TV movies, but then had a starring role in the 1980's series Palmerstown, U.S.A. His breakout role was staring at Alex P. Keaton in the show Family Ties for 7 years. While starring in that show he made a little film called Back to the Future, which eventually spawned two sequels and cemented Fox's name in movie history. He also starred in a few popular 1980s and 1990s movies, such as The Secret of My Success, For Love or Money and The American President. Fox has shown his versatility by returning to television in 1996 to star in Spin City and a recurring role on Boston Legal. While his Parkinson's diagnoses prevented him from acting for a number of years, Fox has shown that he still has the talent and love of acting, recently appearing in a much-talked-about guest role on The Good Wife, a role he is set to reprise in the coming months.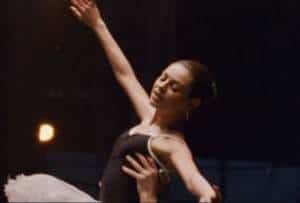 Taking Flight – Stars to Watch Out For

Mila Kunis
Mila Kunis is everywhere. At least it seems that way…and that's a good thing. Racking up the Supporting nods for her role in Black Swan, Mila began her path to stardom in much the same way as Woody Harrelson, with a talent for acting dumb (perhaps that's the secret?). In addition to That 70's Show, she's also the voice of Meg on Family Guy. And although her film career got off to a slowish start with titles such as American Psycho 2 and Tony n' Tina's Wedding, Forgetting Sarah Marshall guaranteed that we would not forget her. She has a certain unique girl-next-door quality while also serving as an exotic sex symbol, making her a potent mix. But Book of Eli and now Black Swan have set her apart as much more than just another pretty face.
Amanda Seyfried
Seyfried is one of the only young actresses who truly understood the term stepping stone. From daytime television to ABC Family to playing the ditzy blond in Mean Girls, Seyfried always made eclectic choices. It was, however, her appearance in Veronica Mars that made audiences curious and her character in Big Love that made them wanting more. She mastered the art of transition in film starting by co-starring with Meryl Streep in Mamma Mia and explored successfully the romantic lead with Dear John, the film that broke Avatar's reign of the box office, as well as Letters to Juliette. She even scored big playing the sexy vixen in the controversial Chloe, Jennifer's Body and the upcoming Red Riding Hood reboot. Her career shows the most important aspect for any actor; range. Seyfried played her cards right and might have won the game!
Justin Timberlake
It's true, Timberlake is more well known as being a teen pop star than a TV actor, but he caught his first real break at a young age in Disney's the Mickey Mouse Club, which allowed him to showcase his musical ability. Since then, he's made a few guest TV appearances, most notably as a repeat host of Saturday Night Live. Despite having a fairly successful music career, Timberlake has made it a point to aim for the big screen, and has appeared in several movies, including The Love Guru, Black Snake Moan and Alpha Dog. None of those films really made Timberlake's career as an actor, but his appearance as Napster creator Sean Parker in The Social Network was probably his best performance to date, and the one that made people stand up and take notice. He's set to appear in the upcoming films Friends with Benefits and Now. If Timberlake can choose the right roles and stay away from romantic comedies (as I believe he does his best work in more dramatic movies), then he may prove to be a real triple threat.
Jon Hamm
Hamm has enjoyed critical success as the lead character of AMC's series Mad Men, but he also appeared in a few other television shows before taking on the role of Don Draper. In 2001 he was in the show Providence and he also had a two year role in The Division. He also starred in What About Brian and The Unit before moving to Mad Men. Hamm has proven he has a flair for comedy as well as drama, and has made successful comedic appearances on 30 Rock and Saturday Night Live. While he's appeared in a few movies, his real break was staring as an FBI in The Town, the critically acclaimed movie directed by Ben Affleck. Hamm's performance was pitch perfect in that movie. He's also set to star in the upcoming Sucker Punch. Hamm is definitely a man to keep your eye on on the big screen. The only question is whether he'll be the next Clooney. He's certainly got the classic good looks and talent to be.
Joseph Gordon Levitt
Gordon Levitt starred in quite a few television series at a very young age. He appeared in Dark Shadows in the early 1990s, before appearing inThe Powers that Be and Roseanne. But he's most recognizable from his starring role on the hit comedy 3rd Rock from the Sun, which he appeared in for five years. While on the show he made a few appearances in movies such as 10 Things I Hate About You and Halloween H20. But it wasn't until the late 2000s that he really got some big breaks in movies, appearing in dramatic roles in Stop-Loss and Miracle at St. Anna. His starring role in 2009 in 500 Days of Summer was critically acclaimed, but it was his terrific turn in Christopher Nolan's blockbuster Inception that showed Gordon Levitt is the next big star who can hold his own among forces like Leonardo Di Caprio. Gordon Levitt is on the cusp of a terrific career.
Jennifer Aniston
Aniston is probably the most successful of the Friends cast to make the move to the big screen, although her success in movies could be debated. Aniston made her debut in television in the tail end of the 1980s and her first big TV role was on the television series based on the movie Ferris Bueller's Day Off. After that she starred in a show called Muddling Through and then caught her big break on Friends, which was a huge success that aired for 10 years. Since the show ended (and even during its run), Aniston starred in a variety of films, most of them romantic comedies. Movies such as The Break Up and Marley and Me have been moderately successful, but she's also starred in a few flops, such as The Bounty Hunter and The Switch. Despite her less than stellar box office success, Aniston keeps getting cast in starring roles. The question is whether or not she'll hit it big at the box office one of these days or not.
Katie Holmes
Remember when Katie Holmes was television's sweetheart? What happened? Sure, it's easy to blame Tom Cruise, but the critical venom spewed at Holmes over the past few years runs deeper. It's her often flat delivery, her seeming lack of range. Winning the Golden Raspberry for "Worst Supporting Actress" in Dark Knight takes its own kind of effort. Unfair? Perhaps, but can you even name one of her movies besides the Batman flick? There was a solid six minutes or so in Wonder Boys, but there was also The Gift, Teaching Mrs. Tingle, Abandon, The Singing Detective, Pieces of April and First Daughter. Yeah, I don't remember those either. Unfortunately for Holmes, her best work to date may not be seen by most of the country, as her take on Jackie Kennedy is still being shopped around after being repressed by The History Channel.
Kevin James
Can you believe King of Queens ran for almost a decade? After movies like Paul Blart: Mall Cop and I Now Pronounce You Chuck and Larry, many of us wished it was still running. But however you feel about James, his schtick is successful at the box office. He's the cuddly buffoon, the fat guy who sucks with the ladies (Hitch), the guy next door you invite over for a beer to watch the game. His everyman appeal lends a certain vulnerability that confounds critics and delights studio execs. For some people, there's still nothing funnier than seeing a fat guy on a Segway.
Katherine Heigl
Heigl appeared in a few movies in the early 1990s, including starring in My Father the Hero. But she subsequently spent many years in television before returning to the big screen. She had starring roles in Roswell, then spent a few years doing television movies before taking another starring role in Grey's Anatomy, which really made her a household name. But it was her starring role in the movie Knocked Up that cemented her as a movie star. At least until her sometimes superior attitude got in the way, and her choice in starring roles led to movies like Killers and The Ugly Truth, neither of which were terribly successful. Her role on Grey's Anatomy has ended and her public reputation has been a little tarnished. Heigl hasn't hit movie stardom quite yet and it's tough to say whether she will if she, like Aniston, continues taking roles solely in mundane romantic comedies. Heigl's made a dubious transition to the big screen, but she may hit it big if she learns to keep her mouth shut and pick some more dramatic roles. After all, we know she can do drama from Grey's Anatomy.
Ashton Kutcher
Kutcher will always be the joker. He created the joker persona on screen with Kelso and solidified it off-screen by producing and hosting Punk'd on MTV. However, Kutcher is much more layered than we might think. It seems that Ashton had more than one transition in his career and he is not ready to stop playing the Hollywood chameleon on and off screen. From model to TV actor then shifting to full-fledged movie star and finally into a successful producer, Kutcher is everywhere. He consolidated his film career with Butterfly Effect, Just Married and What Happens in Vegas, which were three of his most successful films, but these movies came out earlier in his career and his last films were left to be desired. It's true that Kutcher's transition into movies needs a box-office gold but his true success is his transition from Kelso into a Hollywood player.
Kristen Bell
Kristen Bell is one of the lucky ones. She exploded on screen as one of the most beloved characters in the television universe and ended it with a legion of dedicated followers. Veronica Mars is one of the most underrated television series out there and its premature cancellation pushed Bell to make the jump into movies way too soon. Bell was still green and did not have the chance to truly shift and take on more mature roles before she was pushed into film. Her character on Veronica Mars was everything but typical. A great element to have on TV, but it makes the transition into film a bit more difficult. She decided first to explore her comedic side by being the woman in the Judd Apatow crew with Forgetting Sarah Marshall, a role she brought back in Get Him to the Greek. Then, she decided to shake things up and tried the romantic comedy route but the material she chose was not up to par. Whether she takes the dramatic or romantic route, Bell needs to showcase her talent in a box-office success or a critically acclaimed film, something she hasn't had since Forgetting Sarah Marshall.
Tell us what's wrong with this post? How could we improve it? :)
Let us improve this post!