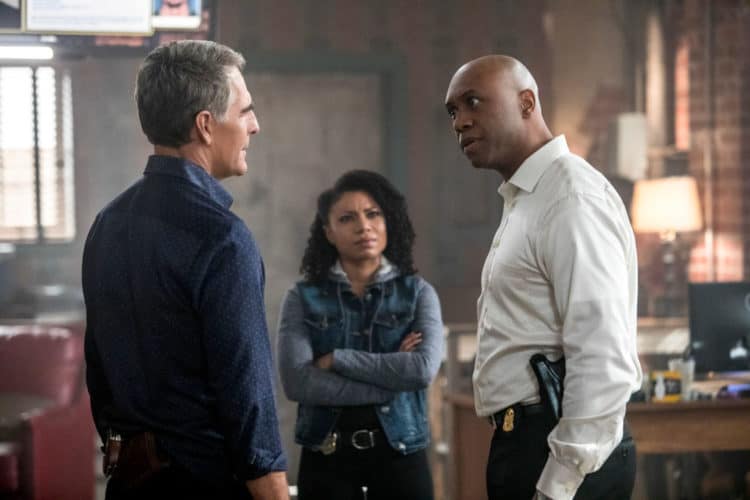 There's no big secret as to why NCIS: New Orleans is being canceled since it hasn't been performing as well as it needs to be in order to get kept in the lineup. That's the sad part about any show, once it dips too low in the ratings it's going to be looked at for termination since there's always a chance that things could turn around, but if they don't then that's it and it's time to simply say goodbye and come up with something else. To be fair, it's lasted for seven years now and it's easy to think that at one point many people wondered if it would even last one or two. Those that have been watching NCIS since it was just Gibbs, Tony, Ducky, Abby, and Kate might find it hard to think that any of the other hows have been doing as well, but when NCIS: LA came out it was deemed worth giving a chance, and when NCIS: New Orleans made its mark it was time to admit that the agency was worth looking at in other cities, particularly NOLA since it's one of the more interesting locations in the US and was bound to be one that would offer up some of the best stories. A lot of fans still prefer the original NCIS despite how much it's changed, but the fact is that things are bound to change the longer a show stays on the air.
One thing that's been great about the NCIS shows is that each member of each team has usually come from a very different walk of life, creating a diverse group of individuals that all have very impressive skill sets that eventually begin to complement one another even when their personality traits tend to clash in a very big way. That's been a big part of the charm of the shows though since if there were no conflict between the characters, then it would be exceedingly boring. But stretching NCIS out more and more did start feeling like a mistake since it was like making the same show over and over but hoping that people wouldn't mind that it was the same idea just with different people. Obviously with this show, it backfired a bit and has finally caught up with everyone. It is a wonder how it's going to end though, if it's going to simply be gone at one point and not offer an explanation, or if a grand finale will be set up so that fans have a proper way to say goodbye. Simply canceling a show without giving a proper goodbye is a rather gutless way to do things and it's not the best way to thank the fans for staying so loyal since their input and their attention is what helps keep the show alive. In this case, it might be that the fans were simply getting bored with the show and didn't want it to continue forward any longer, but it would still behoove the showrunner to make certain that the fans have something to remember the show by, meaning a great finale that can possibly give them the feeling that they're appreciated.
It does feel as though there will come a time when all the NCIS shows might finally be given their final date and that we'll have to say goodbye since the main actors aren't getting any younger and thinking that they've been enjoying being tied down to one show for so long could be kind of hard to believe. Some might enjoy it since those that have come to the show later have found a home after bouncing around for a while, but those that have been there for years on end, in some cases since the show started, might be finding that as much as they're enjoying it, one day it might be time to throw in the towel and either give it to the younger cast members or simply call it good and step away for good. One has to remember that when the entire NCIS crew started we were given over to enjoying the talents of Michael Weatherly, Sasha Alexander, Pauley Perrette, David McCallum, and eventually Cote de Pablo, all of who eventually moved on since their characters were either killed off or retired. While this show has dealt with people leaving as well, the main show was able to maintain the ratings well past the seventh season and has been going strong ever since. Unfortunately, things like this do happen, and while the show will be ending, one can at least enjoy the fact that it lasted so long.
It's not really known if there will be another NCIS show that will be created to replace this one since the last attempt, NCIS: Red didn't manage to go anywhere.
Tell us what's wrong with this post? How could we improve it? :)
Let us improve this post!