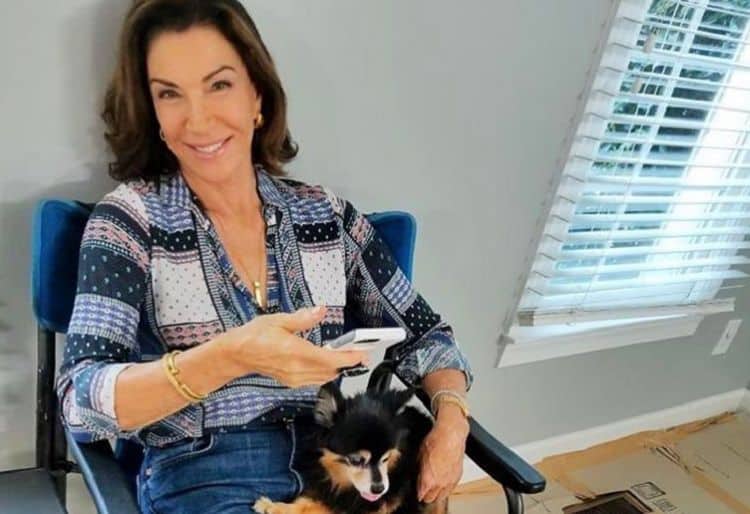 If you're a fan of home design and renovation shows, you're probably already pretty familiar with the name Hilary Farr. For more than a decade, Hilary has been a star on HGTV thanks to the show Love It Or List It. Now, however, Hilary is branching off into a new venture with another show called Tough Live with Hilary Farr. In this show, Hilary will be working with families whose homes are driving a wedge between them. Hilary's goal is to renovate the home and hopefully restore peace in the household. For those who are used to seeing Hilary on Love It or List It, the new series will be both familiar and refreshing all at once. Keep reading to learn 10 things about Tough Love with Hilary Farr.
1. This Is Hilary's First Time Flying Solo On A Show
While it's true that Hilary is no stranger to the TV world, Tough Love with Hilary Farr will be her first time having her very own show. While this would probably be intimidating for lots of people, there's no doubt that Hilary has what it takes to carry a show on her own.
2. The Show Is Filmed In The Philadelphia Area
Philadelphia is one of the most historic cities in the United States, so it's easy to see why it's been the setting for lots of projects over the years. That being said, Tough Love with Hilary Farr is one of the latest to join the list. The show was filmed entirely in the Philadelphia area which means that if you ever want to be on the show you'll need to live in the area.
3. Hilary's Role Won't Just Be About Home Design
It goes without saying that interior design will be at the core of Tough Love with Hilary Farr, but it's not the only thing the show is about. The show will also be about familiar and Hilary will tap into her own experiences to help her clients work on their issues and create a more peaceful environment.
4. Season 1 Will Have 8 Episodes
If you're like most people, you like to know how many episodes you can expect from a season before you tune in. Unfortunately, those who like long seasons will probably be a little disappointed by the fact that Tough Love with Hilary Farr will only have 8 episodes in the first season. The good news, however, is that the episodes are an hour long.
5. The Show Will Put Creativity To The Test
One of the best things about home renovation shows is that viewers get the chance to see what can happen when talented people bring their ideas to life. During the show, Hilary and her team will really be tasked with stretching their creativity to the max in order to turn some of these homes around.
6. You Can't Follow The Show On Social Media
Following shows on social media has become very popular in the last several years. At the moment, Tough Love with Hilary Farr doesn't have any of its own social media profiles. However, anyone who wants to keep up with the show can do so by following any of the HGTV profiles or by following Hilary directly.
7. The Show Lives Up To The Name "Tough Love"
Sometimes, the titles of shows can be a little misleading. That isn't the case with this show, though. Hilary will definitely be implementing some tough love when she works with her clients. They may not always like what she has to say, but her advice will definitely help them in the long run.
8. The Show's Future Is Up In The Air
As of now, Tough Love with Hilary Farr has not yet been renewed for a second season, and there doesn't seem to be any information to suggest what will happen one way or the other. Given Hilary's track record, though, it seems very likely that the show will be around for many years to come.
9. Filming Ended In The Spring Of 2021
In some cases, it can take shows years of development before they finally air. However, that's not how things went this time. Tough Love with Hilary Farr was initially announced in February 2021 and filming ended in April 2021. The show premiered on December 20, 2021. In addition to airing on HGTV, the show can also be streamed on Discovery +.
10. The Show Will Feature A Variety Of Home Renovations
No matter what kind of renovations you like the most, there's a good chance you'll be able to see them on Tough Love with Hilary Farr. Throughout the season, viewers will see Hilary and her crew work on a wide variety of projects that include upgrades that will touch on a little bit of everything.