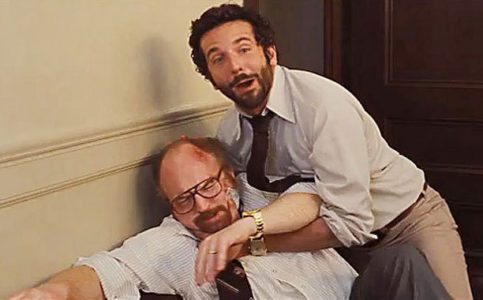 You might not be part of the generation that would remember her fondly as a disco queen but if you've watched enough TV or movies then chances are you've heard at least one or two of her songs. They might even be some of your favorites. Donna Summer, whose real name was LaDonna Adrian Gaines, started getting hot in the 1970's and went to have an impressive career not long after. She passed away in 2012 due to lung cancer that she reportedly blamed from inhaling so much smoke and dust in the 9/11 attack. Whatever else is said about her the music career she created and enjoyed was something special that can't be negated.
Here are just a few ways her music continues to contribute to pop culture.
5. Lip Sync Battle-Physical
Lip Sync Battle is one of the funniest shows to ever come along for the mere fact that it takes the art of lip syncing to a new low as well as a new high. Bringing stars from all venues onto the show to lip sync to iconic songs that were either popular back in the day or are still on the cutting edge has proven to be something that fans can really relate to and cheer for.
4. The Martian-Hot Stuff
Imagine being stuck on Mars and having nothing to listen to but Donna Summer and a few other select musical pieces. It's not the worst that could happen, right? Well if you're not a Donna Summer fan there might be a problem, but overall it's not the worst musical selection you could imagine. Somehow I think the likes of Yoko Ono would get that dubious award.
3. The Replacements-Bad Girl
Oh yeah, this scene. You'd never see this on a live football field, ever, in any game. Chances are the refs would somehow find a way to penalize the team for its cheerleaders even though it's hard to believe that such a rule would exist. Of course there would be plenty of people that would complain and a lot more that likely wouldn't. You know who you are guys.
2. American Hustle-I Feel Love
I like Bradley Cooper as an actor but he plays a real tool in this film, not to mention a very gullible and easily distracted fool as well. When he and Amy Adams get to dancing she's playing him the whole time you can tell and he's so worked up that he actually seems bent out of shape when she just walks away. Yeah, this was not one of his better roles.
1. The Simpsons-She Works Hard for the Money
This one just had to be done. It's probably one of the worst examples of a Donna Summer song which is what makes it one of the best. Homer's voice sounds like a bullfrog trying to croak out Donna Summer but it's the fact that he tries it and the attempt actually fools his boss that makes it classic.
There was some controversy in her career, but Donna Summer was still one of the most well-respected disco queens in her day.
Save
Tell us what's wrong with this post? How could we improve it? :)
Let us improve this post!