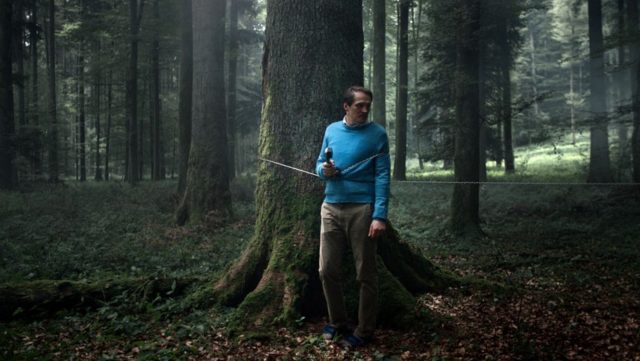 Swiss filmmakers have come a long way in the quality and depth of their productions. They have successfully collaborated with cinematic pros internationally to make some significant contributions to the entertainment industry. We're thrilled with the latest offerings that have been winning multiple awards. Here are the top five Swiss films of 2017 so far.
1."My Life as a Zucchini" (2016)
The original title of this film is "Ma vie de Courgette." The animated dramatic comedy was released in the United States February 24, 2017. It is the story of a young boy who lost his mother. He is sent to a foster home where he lives with other orphans who are the same age. It is here that he starts on his journey of learning about the real meaning of true love and trust. The film is directed by Claude Barras and stars Gaspard Schlatter, Sixtine Murat and Paulin Jaccoud. The novel adaptation screenplay was written by GilleCéline Sciamma.
The film was nominated for a 2017 Oscar for Best Animated Feature Film of the Year; a Golden Globe Best Motion Picture- Animated, and won numerous International awards for best animated film. It also received several runner ups and honorable mentions.
2. "I Am Not Your Negro" (2016)
This powerful documentary was released in the United States on February 17, 2017. It stars Samuel L. Jackson in the lead role along with Harry Belafonte and James Baldwin. The film was written by James Baldwin and Raoul Peck and directed by Raoul Peck. It tells the story of the unfinished novel of James Baldwin, "Remember This House," which is about race in modern America. It delves into the inequalities among the races with an in-depth look at the former and current prison system in the US with a historical look at racial inequality.
The film has been nominated for a 2017 Oscar for Best Documentary Feature; an Alliance of Women Film Journalist Award' EDA Award Best Documentary; Austin Film Critics Association Award for Best Documentary; and several other nominations for a total of twenty wins and thirty nine nominations.
3. " Moka"(2016)
This dramatic film was first released in France on August 17, 2016. It is the story of a grieving mother who takes viewers on an investigation to find the people who were involved in the hit and run killing of her son. She actively pursues the couple that she believes is responsible for the act. Emmanuelle Devos, Nathalie Baye and David Clavel lead the cast which is directed by Frederic Mermoud. The film is an adaptation of the novel written by Tatiano De Rosnay.
This film has been nominated for the 2017 Swiss Film Prize Best Screenplay and has won the Variety Piazza Grande Award at the Locarno International Film Festival.
4. "Raving Iran" (2016)
This hour and a half documentary details the story of two DJs located in Tehran and their struggle to be able to play their favorite music and organize dance parties. The regime in charge of the city despises any hint of western culture so this creates some intense problems for the DJs.
Two DJ's in Tehran are battling to play the music they love and set up dance parties. Local regime does not look well at harbingers of western culture of decay so the protagonists need to do big decisions. The film was directed by Sue Meures and has won two major awards along with two nominations.
5. Aloys (2016)
This drama/sci-fi/fantasy film was first released on September 23, 2016 in the UK. It is the story of a private investigator who lives a lonely life. A mysterious woman contacts him for help and he is pulled into a terrible mind game. Alys cannot escape his fascination with her voice over the telephone. He becomes engaged in an imaginary universe that helps him to break free of the loneliness and isolation that has plagued him. Tobias Nölle directed and wrote the film, along with co-writer Silke Cecilia Schultz. The film has won the Camerimage Best Directorial Debut award, and been nominated for several other prestigious awards.
Tell us what's wrong with this post? How could we improve it? :)
Let us improve this post!