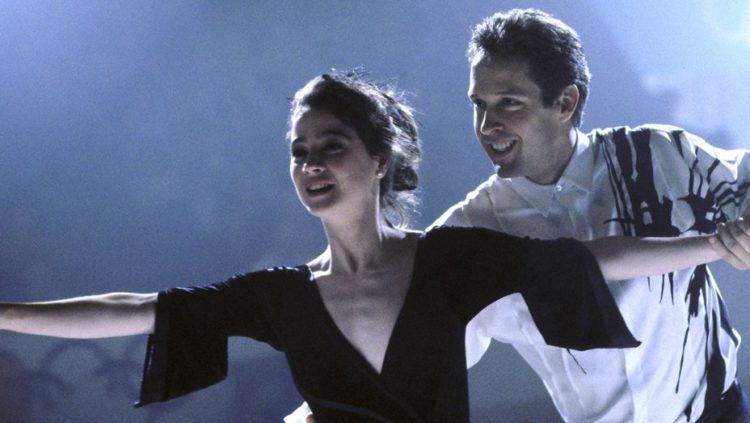 Roy Dotrice was a British actor who was born in Guernsey on May 26, 1923. His career spanned 55 years during which time he worked on stage, in television, and in movies. He won a Tony Award for his performance in the Broadway revival of 'A Moon for the Misbegotten'. Most recently, he was best-known for playing Hallyne in 'Game of Thrones'. He was married to Kay Newman with whom he had three daughters, including Karen Dotrice who appeared in 'Mary Poppins as Jane Banks. Sadly, Roy Dotrice passed away on October 16, 2017, at the age of 94. In his memory, here are five of the best movie roles in his career.
1. Amadeus
Playing Amadeus' father, Leopold Mozart, in the 1984 period drama film was probably the most notable movie role in Roy Dotrice's career. The movie is a fictionalized biography of the musical genius Wolfgang Amadeus Mozart and it is set in Vienna. It is based on the novel 'Amadeus' by Peter Shaffer and was directed by Milos Forman. The movie was nominated for 53 awards of which it won 40, including four Golden Globes and four BAFTA Awards. Others who starred in this movie include F. Murray Abraham, Tom Hulce, Elizabeth Berridge, and Simon Callow.
2. The Heroes of Telemark
https://www.youtube.com/watch?v=vlbTg8EF3Io
This 1965 war film was Roy Dotrice's first movie. He played the role of Jensen and others starring in the movie included Kirk Douglas, Richard Harris, and Ulla Jackson. It was directed by Anthony Mann and written by Ben Barzman and Ivan Moffat.It is based on a true event from World War II.
3. The Cutting Edge
One of Roy Dotrice's larger movie roles was the ice skating coach Anton Pamchenko in the 1992 romantic comedy 'The Cutting Edge'. It is about the pairing of a figure skating champion with an ice hockey player to compete in the 1992 Winter Olympics. The movie was written by Tony Gilroy and directed by Paul Michael Glaser. Also starring in this movie were D.B. Sweeney, Moira Kelly, and Terry O'Quinn. 'The Cutting Edge' grossed $25,105,000 at the worldwide box office.
4. Hellboy II: The Golden Army
Released in 2008, 'Hellboy II: The Golden Army' was the last movie Dotrice made in his career. He played the role of King Balor in the film, which also starred Ron Perlman, Selma Blair, Doug Jones, Jeffry Tambor, and John Hurt. This supernatural superhero film was written and directed by Guillermo del Toro and it is a sequel to 'Hellboy', which was released in 2008. An interesting fact is that all Dotrice's character's lines in this film are in Gaelic.
5. Tales from the Crypt
'Tales from the Crypt' is a British horror film that was released in 1972. It is divided into five segments with Roy Dotrice playing the lawyer in section four of the film which is called 'Wish You Were Here'. The movie was written by Milton Subotsky and directed by Freddie Francis. It also starred Joan Collins, Peter Cushing, Richard Greene, Ian Hendry, and Barbara Murray.
Save