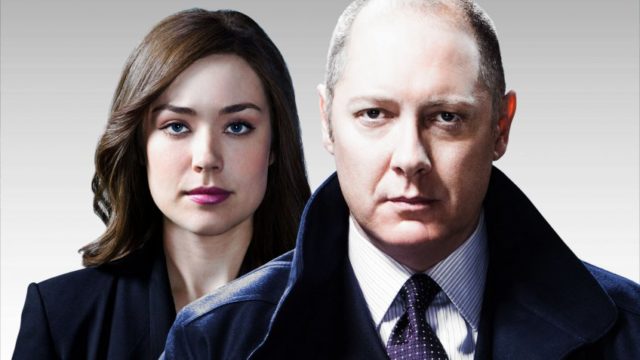 If you haven't watched "The Blacklist" and you're a fan of intrigue, action and a little mystery, you may want to give it a try. Raymond Reddington (Red), played by James Spader is the lead character. Former secret agent, he is on the lam as a wanted fugitive that is impossible to catch. Most of the time it's hard to know whether to admire or dispise him. He makes the show what it is with supporting characters. If you're already a fan this is merely preaching to the choir because the show is highly addictive and each episode leaves followers anticipating the next episode. Enjoy highlights with the top five moments of season 4 of "The Blacklist."
1. Who is Liz' Real Father?
This is one of the most anticipated episodes of all time. It aired in September. The question that everyone has been asking is finally being addressed. Is Red really Liz' father? The writers of the show have given hints off and on throughout the series, but no firm answer has been given. There is a part of Liz that wants to know the truth and a part that doesn't. The truth comes out and the scene plays out with the characteristic strangeness that surrounds each episode. This is a moment that is a must see if you missed this segment of the show.
2. The Truth About Elizabeth
Red gives up his freedom in exchange for Liz. The scene begins with a firefight and Liz narrowly escapes death. It switches to Red sitting in a chair and being subjected to torture at the hands of Kirk. This episode reveals how Red changed when he found out that Liz was a fugitive and he did everything within his power to help her. He resists giving up the long held secret and finally admits that he is Liz' father.
3. Red Decides Kaplan's Fate
Red brings Kaplan to a private place where he opens up and tells her what he's really thinking. He shares with her that she can no longer be trusted. Although her actions were founded upon what she believed would be in Elizabeth's best interests, it was destructive to his empire and Kaplan had committed the ultimate betrayal. He tells her that he found a place where she could live out the rest of her days. This would be a place where she could no longer do any harm. This segment hits the height of climax and is a must see at:
4. The Blacklist – A New Actor in the Mix
This riveting scene includes an informative exchange between Red and Kaplan. She believes that she's got Red where she wants him and surrounds the cabin with plenty of firepower. Liz comes out and tries to mediate peace between the two. Kaplan is surprised by Liz' team who are in the background and step forward to arrest her. Betrayal is in the air on both sides.
5. Dembe's Insubordination
In episode 9 of the fourth season, Dembe confronts Red about the way he is using Kate. He tells him that his actions are disrespectful and his tactics are not right. Of course Red reacts in the way that we would expect, simply telling him, "not now."
These are five of the most memorable highlights of the fourth season of "The Blacklist." If these aren't enough to draw you in, we don't know what would. If you've missed out on any of them, it's not too late to catch up. We will warn you that this popular drama series is highly addictive.
Tell us what's wrong with this post? How could we improve it? :)
Let us improve this post!