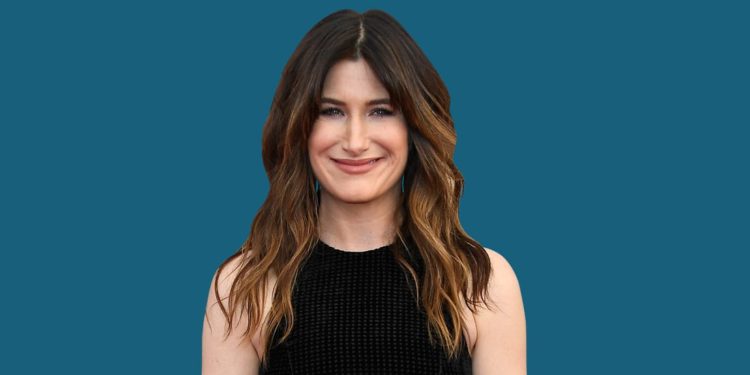 Kathryn Hahn's evolution from a frumpy friend in romantic comedies such as ''The Holiday" and ''How to Lose a Guy in 10 Days" to scene-stealing revelation in ''Bad Moms" and 'Step Brothers' has been fun to watch. Hahn has been working for more than 20 years. Her maiden role was on Crossing Jordan. Without a doubt, she has always been an amazing performer.
Here are our picks for the top five Kathryn Hahn movie and TV roles of her career:
1: Step Brothers
Hands-down, Kathryn Hahn was the best character in Step Brothers. She performs a love-starved sister-in-law that relentlessly pursues a guy she shouldn't. Her role will leave you rib cracked for sure. Step Brothers is a raunchy, R-rated comedy that stars John C. Reilly and Will Ferrell as two childish doofs that are forced to co-exist. Sex jokes and F-bombs lace this rib-cracker. The most over-the-top moments come from Kathryn Hahn.
2: The Visit
The Visit is not only brilliant and underrated. Hahn didn't disappoint in this film too. Often only seen via a computer screen or a camera, she's the lovably oblivious mom to 2 frightened kids. Kahn gets to sit out the film's most part. She drops he kids off at a bus stop and goes on vacation for the remaining part of the movie. Periodically, she drops by through Skype to check on her kids. While Kahn is playing an archetypal role, she certainly makes it worth to watch the movie.
3: Anchorman: The Legend of Ron Burgundy
In Anchorman: The Legend of Ron Burgundy, Hahn played the role of Veronica Corningstone's BFFs, pitching in the occasional jibe. Even in this film, she stood out. The 2004 American comedy film was produced by Judd Apatow, directed by Adam McKay, written by Ferrell and McKay and Starring Will Ferrell.
4: Parks & Recreation
In the unforgettable TV series, you have to bow down to Jen Barkely, the political campaigns guru, and Ben Wyatt, the know-it-all boss. On Parks & Rec, Hahn undeniably stole every single scene she took part in. In the later seasons, Hahn also served as a motivational character. She managed to perfectly fill in the shoes of Jen. More Hahn please!
5: Tomorrowland
Hahn makes the maiden act in Tomorrowland semi-bearable. In the film, she plays a robot-in-human-clothing together with Keegan-Michael Key. The two make a great goofy duo that makes one wonder why we could not have followed their entire journey for the remainder of the film. The 2015 American science-fiction adventure film was co-written and directed by Brad Bird. He co-wrote the movie's screenplay with Damon Lindeolf from a creative story treatment by Jeff Jensen, Lindelof, and Bird. Some of the other stars in the film include Britt Robertson, Hugh Laurie, George Clooney, and Raffey Cassidy.
In Summary …
Are you a fan of Kathryn Hahn? If yes, then you'll agree that despite being highly talented, she's one of the under-appreciated actors in Hollywood today. She delivers comedy perfectly as she does drama. The above are the top five Kathryn Hahn movie roles of her career.