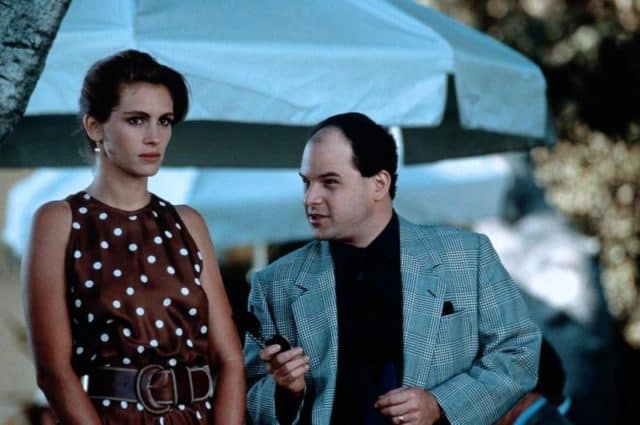 Jason Alexander is the stage name of Jason Scott Greenspan, who should be most recognizable to people as the actor who played George Costanza on Seinfeld. However, it should be noted that he has appeared in a wide range of movies and TV shows, meaning that there is so much more to his career than a single sitcom no matter how successful it was.
Here are five of Jason Alexander's top movie roles:
Hachi: A Dog's Tale
Given its name, it should come as no surprise to learn that Hachi: A Dog's Tale is based on Hachiko, an Akita Inu who waited at a train station his entire life for his owner to return to him after the man had died from a cerebral hemorrhage. In the movie, Jason Alexander played Carl Boilins, the station controller who brought the man and his dog together in the first place.
Jacob's Ladder
As strange as it sounds, Jason Alexander was actually in a psychological horror movie at one point, meaning that there is much more to him than what most people would expect based on his comedies. In brief, he plays a lawyer named Mr. Geary who was hired by a group of Vietnam veterans to look into what the government did to them but backed out of the case when he started looking into their files because of the cover-up.
Pretty Woman
Pretty Woman tells the tale of a businessman and a prostitute falling in love through what was supposed to have been nothing but a commercial relationship. However, their relationship did not come into existence without encountering bumps in the road, with an excellent example being Jason Alexander's character Phillip who suspected that the prostitute was a corporate spy who had been sent to ferret out the corporation's secrets.
Shallow Hal
In Shallow Hal, Jason Alexander plays Mauricio, who is the best friend of the titular character, not least because he is just as shallow. However, it is interesting to note that Mauricio has a character arc of sorts of his own, sabotaging his best friend's relationship because of his jealousy but learning to accept who he was so that he could move on through his best friend's encouragement. As a result, Hal isn't the only one who gets into a loving relationship by the end of the movie, as shown by a scene of Mauricio walking away with a woman who just happens to love dogs.
The Adventures of Rocky and Bullwinkle
Rocky and Bullwinkle would not be complete with their enemies Boris Badenov and Natasha Fatale. In The Adventures of Rocky and Bullwinkle, Jason Alexander plays Boris while Rene Russo plays Natasha in their usual roles of enacting a villainous plan that must be foiled by their animal adversaries. Overall, the movie was not a success, but Jason Alexander did manage to pick up a Saturn Award for Best Supporting Actor, which speaks well for his performance.