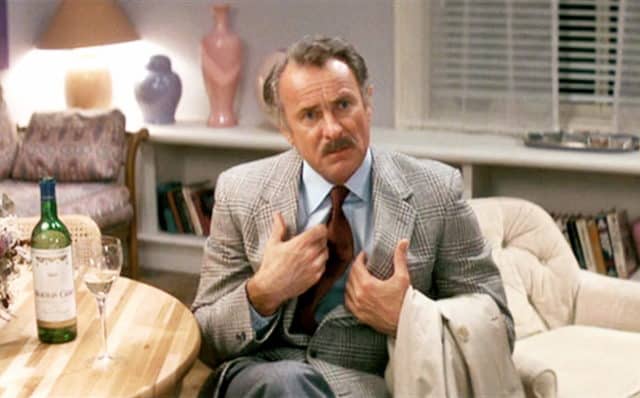 Dabney Coleman has over 60 movies to his credit and has become known as a character actor throughout his many different roles. He's been one of the funniest men on the scene while still being able to be serious from time to time and even managing to gain a healthy following. You might not know him or recognize him from his name alone but it's almost guaranteed that you've seen him a time or two in film or in TV.  His work is more low-key and to the point than many actors and despite the fact that he hasn't been seen as much in the past decade or so he's still been a major contributor to Hollywood.
Here are a few of his best roles just to show that he is in fact a great actor.
5. Cloak and Dagger-Jack Flack/Hal Osborne
https://www.youtube.com/watch?v=MDC-al-lnoE
This film is more or less about a child who needs something and someone to believe in, and as a result creates an imaginary friend known as Jack Flak, who takes the appearance of his father and helps him to complete a mission that might just get him killed if he went alone. Thankfully the kid survives and realizes that he no longer needs Jack since he has his father.
4. War Games-McKittrick
https://www.youtube.com/watch?v=s93KC4AGKnY
This is a film that actually makes sense in that it allows the computer that's been put in charge of America's weapons systems, meaning the many upon many missiles that could destroy a country, to learn about the no-win scenario. Arming an AI that knows nothing of compassion and only cold, hard logic seems to be akin to the Terminator route, but at the very least some rationality prevails.
3. Tootsie-Ron
https://www.youtube.com/watch?v=Ch57pIuYhbM
Coleman has played some truly sleazy parts during his career as well, which seems to suit him in some ways as he can pull it off so well. It might have something to do with the era he was raised in or it could be that he's just that great of an actor but really I don't like to think that he could be that kind of person. It is Hollywood after all but you would hope that wouldn't be the case.
2. My Date With The President's Daughter-President George Richmond
https://www.youtube.com/watch?v=2Zsg2v_c4K4
He's kind of an afterthought really in this film but he's still a strong presence since he is the president after all. Being slightly absentminded towards his daughter might not be a forgivable sin at this date but it still seems to fall under the character of anyone that's playing the POTUS. They might have a lot on their mind but it still begs the question of how much they really pay attention to.
1. 9 to 5-Franklin Hart, Jr.
https://www.youtube.com/watch?v=WPQRMeU4Co0
Here's where he's the most convincing. This guy is a total slime and when he's called on it he gets panicked because he knows that his days of running the roots the way he wants are pretty much over. You can't go around treating people like dirt and treating women like your private playthings without some serious repercussions.
Dabney Coleman might play a sleazy character at times but it's his performance that makes him such a good actor.
Save